Search for books from Calvello Books » advanced search
Search 12,651 books, 1 movie, and 3 music items from this seller
Spotlight book from Calvello Books
$20.00


add to wishlist
by Stallings, William
Near Fine with very small (1/5 of an inch) glue-sealed nick to upper spine fold (negligible); else very tight and clean. Medium octavo in yellow illus boards; xiii, 462 p. : ill.; 24 cm; bibliographical references (p. 449-456) and index. Computer networks--Security measures. Computer security. Computadoras--Control de acceso Computernetwerken. Beveiliging. Réseaux d'ordinateurs--Sécurité--Mesures. Sécurité informatique.
Featured books from Calvello Books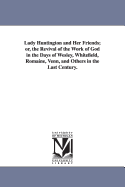 by Knight, Helen C. 1814-1906
$30.00


add to wishlist
Standard light wear to boards for a book of this age; interior very sparsely foxed; contemporary gift inscription to front free endpaper; else generally Very Good+ and tight. Octavo in blind-stamped cbrown-black cloth; gilt spine title; 292 p. front., ports. 20 cm. Huntington, Selina Hastings, Countess of, 1707-1791. Calvinist Methodists; Women's Studies; Relgion, Christianity; Portestantism; History of England.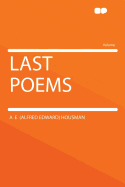 by Housman, A. E.
$25.00


add to wishlist
Neat contemporary gift inscription to front free endpaper; else FINE in Near Fine(-) light brown and edge-worn DJ. by A.E. Housman. Small octavo in maroon gilte titled and decorated baords; off-white DJ with same design motif and titles; 79 p. 20 cm. Poetry--English.
---
The Lincoln Kangaroos more books like this

by Morey, Geoffrey other copies of this book

Edition: First American edition Binding: Hardcover Publisher: Chilton, Philadelphia Date published: 1963

Description: VERY FINE in FINE lightly spine-sunned DJ. Octavo in grey and blue illus DJ; 77 p. illus. A lovely copy. // Kangaroos--Legends and stories. Kangaroos as pets; England. read more

Irrationalzahlen more books like this

by Perron, Oskar other copies of this book

Edition: 3. fast unveränderte Auf Binding: Paperback Publisher: De Gruyter, Berlin Date published: 1947

Description: Partial faint name stamp to upper area of front wrapper; paper browning; else Near FIne and un-used. Göschens Lehrbücherei, ; Bd. 1. Octavo in tan paper wrappers; viii, 199 p. 22 cm. Text in German. // Irrationale getallen. Mathematics; Irrational numbers. read more

Q. Horatii Flacci Opera more books like this

by Horace.; Desprez, Louis other copies of this book

Edition: Unknown ed.; possibly 2nd thus (place, printer & secondary Binding: Half Calf Publisher: Apud Remondini, Bassani; Sed prostant Venetiis Date published: 1794 (1777? )

Description: New endpapers; binding probably 19th century; some typical edge-wear; else Very Good+: tight and clean within. Original issue half-title page of Volume 1 extends over fore-edge approx 1 cm and is partly curled, with a few very tiny edge-tears. No... interpretatione et notis illustravit Ludovicus Desprez...; jussu Christianissimi Regis in usum serenissimi Delphini ac serenissimorum Principum Burgundiae, Andium, Biturigum. Two volumes in medium, wide octavo in half-calf and dark marbled boards; ... read more

Sir Gregor Macgregor and the Land That Never Was: the Extraordinary Story of the Most Audacious Fraud in History more books like this

by Sinclair, David other copies of this book

Edition: First edition, first printing (stated) Binding: Hardcover Publisher: Review (Headline), London Date published: 2003 ISBN-13: 9780755310791 ISBN: 0755310799

Description: As New / Mint (an unread copy); VERY FINE in same DJ; No remainder marks. Small octavo in color-illus pale DJ; xxvi, 358 p., [8] p. of plates: ill., ports.; 22 cm. Fraud--Great Britain--History--19th century. Named Person: Mac Gregor, Gregor, Sir, 1786-1845. Scotland--Emigration and immigration--History--19th century. Central America--Emigration and immigration--History--19th century. read more

The Turk: the Life and Times of the Famous Eighteenth-Century Chess-Playing Machine more books like this

by Standage, Tom other copies of this book

Edition: First edition, first printing (stated) Binding: Hardcover Publisher: Walker & Co, New York Date published: 2002 ISBN-13: 9780802713919 ISBN: 0802713912

Description: As New / Mint (an unread copy); VERY FINE in same DJ; No remainder marks. Small octavo in illus pale DJ; xiv, 272 p. : ill.; 22 cm; bibliographical references (p. [255]-260) and index. Chess; Automaton chess players. Inventions; Kempelen, Wolfgang von, 1734-1804. Mälzel, Johann Nepomuk, 1772-1838. read more

by Aristophanes; Platnauer, Maurice other copies of this book

Binding: Hardcover Publisher: Clarendon Press, Oxford Date published: 1964

Description: Ex-library w/ usual markings (accession & deaccession); else Very Good; tight and clran with wear to exterior; no external markings. Edited with introd. and commentary by Maurice Platnauer. Small octavo in maroon cloth; xxvi, 174 p. 20 cm; bibliographical references. Text in Ancient Greek, with introd. & ample notes in English. // Peace treaties--Drama. De Vrede (Aristophanes); Comedies.; Greece--History--Peloponnesian War, 431-404 B.C. --Drama. read more

Conversations With Claude LéVI-Strauss more books like this

by LéVI-Strauss, Claude; Eribon, Didier other copies of this book

Binding: Hardcover Publisher: University of Chicago Press, Chicago Date published: 1991 ISBN-13: 9780226474755 ISBN: 0226474755

Description: Ex-library w/ usual markings (accession & deaccession); else. [by] Claude Lévi-Strauss, Didier Eribon; translated by Paula Wissing. Octavo in tan-grey cloth; viii, 184 p.; 24 cm; bibliographical references and index. Translation of: De près et de loin. // Anthropologists--France--Interviews. Sociologists--France--Interviews. Structural anthropology. Ethnology--Philosophy. Structurele antropologie. Anthropologues--France--Entretiens. Sociologues--France--Entretiens. Anthropologie structurale. ... read more

Heidi Kann Brauchen, Was Es Gelernt Hat: Eine Geschichte F. Kinder U. Solche, Die Kinder Lieb Haben more books like this

by Spyri, Johanna; Troll, Alexander other copies of this book

Edition: Later edition Binding: Hardcover Publisher: Ensslin & Laiblin, Reutlingen Date published: n.d. [1932? ]

Description: FINE with magnetic security sticker to rear paste-down; in Very Good-mildly edge-worn DJ. [von] Johanna Spyri. Neu durchges. von Alexander Troll. Mit Bildern von Karl Mühlmeister. Octavo in pale green illus paper boards and same DJ; 144pp.; color frontis & plates. Ncie copy. Text in German. read more

The Corps of Engineers: the War Against Germany more books like this

by Beck, Alfred M., [Et Al] other copies of this book

Edition: First printing (stated) Binding: Hardcover Publisher: Center of Military History, United States Army, Washington, D. C Date published: 1985

Description: Near Fine with very sparse foxing to endpapers; else nearly As New. United States Army in World War II: the technical services [series] Large octavo in dark green, gilt-ornamented cloth; xvii, 608 p. : ill., maps; 26 cm; includes index; bibliography: p. [567]-569. World War, 1939-1945--Regimental histories--United States. World War, 1939-1945--Campaigns--Europe. World War, 1939-1945--Campaigns--Africa, North. Guerre mondiale, 1939-1945--Campagnes et batailles--Front occidental. Guerre mondiale ... read more
---