Posted May 31, 2016
Left Coast Books is currently holding a LIQUIDATION OF INTELLIGENT LIFE sale. Come buy our books while they still have value. Books going for next-to-nothing. SUPPORT YOUR WORTHLESS BOOKSELLER. Demand book-free libraries,....
---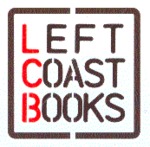 Left Coast Books
Established in Santa Barbara, Left Coast Books specializes in ART BOOKS, offering thousands of titles on painting, sculpture, graphic arts, architecture, design, photography, film, video, and performance art. We also sell classics, literature, history, and a broad variety of useful academic books.
E-mail Left Coast Books
Overall Seller Rating:
Alibris seller since October 2003
---
Search for books from Left Coast Books Advanced Search
Search 19,496 books from this seller
Spotlight book from Left Coast Books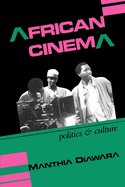 Very Good. 8vo-over 7¾"-9¾" tall. ix, 192 pp., illus.; 23 cm. Tight, clean copy. Spine slightly cocked/lean. "Drawing on political science, economics, history, and cultural studies, Diawara provides an insider's account of the development and current status of African cinema. He discusses such issues as film production and distribution, and film aesthetics from the colonial period to the present. / MANTHIA DIAWARA is Professor of English and Associate Director of the Center for the Study of ...
Featured books from Left Coast Books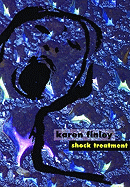 by
Finley, Karen
$7.50
Finley, Karen. Very Good. 8vo-over 7¾"-9¾" tall. 144 pp., illus.; 21 cm. With illustrations by the author. Near fine. Tight, clean copy. Age toning. Feminist performance artist derided by the Right as the "chocolate-smeared woman." Poems and prose.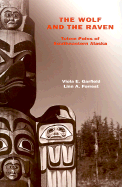 by
Garfield, Viola E., And Forrest, Linn A.
$4.50
Very Good. 8vo-over 7¾"-9¾" tall. 14th printing, 1989. ix, 148, [6] p. illus., map., biblio.; 23 cm. Tight, clean copy. Light shelfwear. Another copy available. "The spectacular totem poles of British Columbia and Alaska, on which appear birds, animals, and unrecognizable creatures, are found nowhere else in the world. To save specimens of this now-abandoned American Indian craft and make them accessible to Alaska visitors, the United States Forest Service in 1938 began placing Tlingit and ...
---
Gothic Art: From the Twelfth to the Fifteenth Century more books like this

by Martindale, Andrew other copies of this book

Binding: Paperback Publisher: Thames & Hudson, New York Date published: 1967 ISBN-13: 9780500200582 ISBN: 0500200580

Description: Very Good. 8vo-over 7¾"-9¾" tall. 287 pp., illus. (some col. ), biblio., index; 21 cm. Tight, clean copy. Age toning. Profusely illustrated. "The splendour of Gothic art can be seen in the magnificent cathedrals of Notre Dame, Chartres, Rouen, Salisbury and Lincoln and in their sculpture. But also between 1140 and 1400 a vast quantity of very fine paintings, stained glass, manuscript illuminations, metalwork and tapestries were produced. Andrew Martindale writes of all these great achievements ... Read More

Pig Earth more books like this

by Berger, John other copies of this book

Edition: 1st Binding: Hardcover Publisher: Pantheon Books, New York Date published: 1979 ISBN-13: 9780394512686 ISBN: 0394512685

Description: Very Good in Very Good jacket. Collectible. 8vo-over 7¾"-9¾" tall. SIGNED 213 pp.; 22 cm. PRESENTATION COPY. Gift inscription by the author, John Berger/title page, dated August 1982, Mieussy. Top and foreedges lightly soiled. Dust jacket nicked once on the rear, with a corner crease/inside front flap, protected in a mylar cover. Read More

History of American Painting, Volume One: First Flowers of Our Wilderness, the Colonial Period more books like this

by Flexner, James Thomas other copies of this book

Binding: Paperback Publisher: Dover Publications, Inc., New York Date published: 1969 ISBN-13: 9780486221809 ISBN: 0486221806

Description: Very Good. 8vo-over 7¾"-9¾" tall. xxix, 369 pp., illus.; 21 cm. Firm binding, clean inside copy. Sunned spine, age toning. Read More

City of Nets: a Portrait of Hollywood in the 1940'S more books like this

by Friedrich, Otto other copies of this book

Binding: Paperback Publisher: Perennial Library; Harper & Row, Publishers, New York Date published: 1987 ISBN-13: 9780060914394 ISBN: 0060914394

Description: Very Good. 8vo-over 7¾"-9¾" tall. xiii, 495 pp., illus., biblio., index; 23 cm. Firm binding, with one spine crease. Clean inside copy. Age toning. Read More

The American Revolution: a Picture Sourcebook more books like this

by Grafton, John other copies of this book

Binding: Paperback Publisher: Dover Publications; Pictorial Archive Ser., New York Date published: 1975 ISBN-13: 9780486232263 ISBN: 0486232263

Description: Very Good. 4to-over 9¾"-12" tall. 153 pp., illus.; 31 cm. Firm binding, clean inside copy. Light edgewear to wraps. Age toning. "411 line illustrations of battles, personalities, events, flags, posters, maps, etc."-Publisher. OVERSIZE! No priority/air, except by special arrangement. Read More

The Artists Behind the Work: Life Histories of Nick Charles, Sr., Frances Demientieff, Lena Sours, and Jennie Thlunaut more books like this

by Jones, Suzi (Edited By) other copies of this book

Binding: Paperback Publisher: University of Alaska Museum, Fairbanks, AK Date published: 1986 ISBN-13: 9780931163029 ISBN: 0931163021

Description: Very Good. Exhibition Catalogue. 4to-over 9¾"-12" tall. 149 pp., illus. (some col. ), maps, bib. notes; 28 cm. Catalogue of an exhibition held at NANA Museum of the Arctic, Kotzebue, 1 October to 17 October 1986, and elsewhere, 1 November 1986 to 6 September 1987. Firm binding, clean inside copy. Wraps curling, corner crease/front cover. "This book features the life history and craft of four Alaska Native artists. As a group, the artists represent four different Native cultures and four ... Read More

The Ruba'Iyat of Omar Khayyam: Illustrated Edition more books like this

by Khayyam, Omar; Avery, Peter, And Heath-Stubbs, John (Joint Translators) other copies of this book

Binding: Paperback Publisher: Penguin Books, Harmondsworth Date published: 1981 ISBN-13: 9780140059540 ISBN: 0140059547

Description: Very Good. 8vo-over 7¾"-9¾" tall. 128 pp., col. illus., biblio.; 24 cm. Near fine. Tight, clean copy. Age toning. Nice colour plates of Persian miniatures accompany the text. Read More

Portrait of an Artist: a Biography of Georgia O'Keeffe more books like this

by Lisle, Laurie other copies of this book

Binding: Paperback Publisher: University of New Mexico Press; Zia Book Ser., Albuquerque, NM Date published: 1986 ISBN-13: 9780826309075 ISBN: 0826309070

Description: Very Good. 8vo-over 7¾"-9¾" tall. x, 408 pp., illus., ports., geneal. table, biblio., index; 23 cm. Near fine. Firm binding, clean inside copy. Light shelfwear to wraps. Read More

Spanish Peru, 1532-1560: a Colonial Society more books like this

by Lockhart, James other copies of this book

Edition: Revised edition Binding: Paperback Publisher: University of Wisconsin Press, Madison, WI Date published: 1968 ISBN-13: 9780299046644 ISBN: 0299046648

Description: Very Good. 8vo-over 7¾"-9¾" tall. xii, 285 pp., illus., map., biblio.; 22 cm. Tight, clean text. Age toning, top edge lightly soiled. "When Spanish Peru, 1532-1560 was published in 1968, it was acclaimed as an innovative study of the early Spanish presence in Peru. It has since become a classic of the literature in Spanish American social history, important in helping to introduce career-pattern history to the field and notable for its broad yet intimate picture of the functioning of an entire ... Read More
---