Posted November 12, 2014
After 4 years as an open shop, Left Coast Books has reverted to online sales only.
---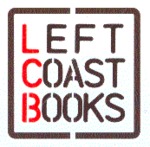 Left Coast Books
Established in Santa Barbara, Left Coast Books specializes in ART BOOKS, offering thousands of titles on painting, sculpture, graphic arts, architecture, design, photography, film, video, and performance art. We also sell classics, literature, history, and a broad variety of useful academic books.
E-mail Left Coast Books
Overall Seller Rating:
Alibris seller since October 2003
---
Search for books from Left Coast Books » advanced search
Search 19,955 books from this seller
The Best Seat in the House: the Golden Years in Radio and Television more books like this

by Weaver, Pat, With Coffey, Thomas M. other copies of this book

Edition: 1st Binding: Hardcover Publisher: Alfred A. Knopf; A Borzoi Book, New York Date published: 1994 ISBN-13: 9780679408352 ISBN: 0679408355

Description: Good in Very Good jacket. 8vo-over 7¾"-9¾" tall. 275 pp., illus.; 22 cm. Firm binding, clean inside copy. Front free endpaper (blank) excised, otherwise fine. Stated "First Edition." Dust jacket with light edgewear. Another copy available. Read More

Understanding Media: the Extensions of Man more books like this

by McLuhan, Marshall other copies of this book

Edition: 2nd Binding: Mass Market Paperback Publisher: Signet Books; New American Library, New York Date published: 1964

Description: Good. 12mo-over 6¾"-7¾" tall. xii, 311 pp., biblio.; 18 cm. Q3039. First published, 1964. Tight, clean text. Previous owner's name/flyleaf, otherwise unmarked. Browning. Read More

The Future of Media: Resistance and Reform in the 21st Century more books like this

by McChesney, Robert W., And Newman, Russell, And Scott (Joint Editors); Moyers, Bill (Foreword By) other copies of this book

Edition: 1st Binding: Paperback Publisher: Seven Stories Press; An Open Media Book, New York Date published: 2005 ISBN-13: 9781583226797 ISBN: 1583226796

Description: Fine. Collectible. 8vo-over 7¾"-9¾" tall. xxiii, 376 pp., illus., bib. notes, index; 23 cm. Tight, clean copy. CONTENTS: The emerging struggle for a free press, by Robert W. McChesney; The fight for the future of media, by Russell Newman, Ben Scott; Media reform from the inside out: the Newspaper Guild-CWA, by Linda Foley; Media bias: how to spot it-and how to fight it, by Peter Hart; Why Americans should take back the media, by Bernie Sanders; Lessons for realistic radicals in the information ... Read More

Vested Interests: Cross-Dressing & Cultural Anxiety more books like this

by Garber, Marjorie B. other copies of this book

Edition: 1st Binding: Paperback Publisher: HarperPerennial; HarperCollins, New York Date published: 1993 ISBN-13: 9780060975241 ISBN: 0060975245

Description: Good. 8vo-over 7¾"-9¾" tall. xiii, 443 pp., [40] pp. of plates, illus. (some col. ), bib. notes, index; 24 cm. Firm binding, clean inside copy. Creased front cover. First edition thus. Transvestism. Read More

I Could Be Happy: an Autobiography more books like this

by Wilson, Sandy other copies of this book

Edition: 1st Binding: Hardcover Publisher: Stein and Day, New York Date published: 1975 ISBN-13: 9780812818437 ISBN: 0812818431

Description: Very Good in Good jacket. 8vo-over 7¾"-9¾" tall. 280 pp., [4] leaves of plates, illus., index; 24 cm. Near fine. Tight, clean copy. Age toning. Dust jacket chipped at teh crown. An autobiography of the English composer Sandy Wilson (b. 1924). 280 pp., [4] leaves of plates, illus., index; 24 cm. Musical comedy, film history. Read More

Douglas Fairbanks more books like this

by Vance, Jeffrey other copies of this book

Edition: 1st Binding: Hardcover Publisher: University of California Press; Academy of Motion Picture Arts and Sciences, Berkeley, CA Date published: 2008 ISBN-13: 9780520256675 ISBN: 0520256670

Description: Good in Fine jacket. 4to-over 9¾"-12" tall. Cloth, 368 pp., illus., biblio., index; 27 cm. Good+. Firm binding, clean inside copy. Front free endpaper (blank) removed, minor damage to foreedge. Fine DJ. CONTENTS: A bad case of St. Vitus' dance; The machine for escape; Doug: hero and popular philosopher; Pickfair; United artists; Making his mark: The mark of Zorro (1920); The great leap: The three musketeers (1921); Scaling the heights: Douglas Fairbanks in Robin Hood (1922); Apogee: The thief ... Read More

Jean Renoir more books like this

by Bazin, Andre; Truffaut, Francois (Edited With An Introduction By), And Halsey, W. W., And Simon, William H. (Translated By) other copies of this book

Binding: Paperback Publisher: Simon & Schuster, New York Date published: 1986 ISBN-13: 9780671622473 ISBN: 0671622471

Description: Good. 8vo-over 7¾"-9¾" tall. 320 pages, illustrations, portraits; 24 cm. Translated from the French. Firm binding, with one spine crease. Clean inside copy. Browning. Read More

Movie Talk: Who Said What About Whom in the Movies more books like this

by Shipman, David (Compiled By) other copies of this book

Binding: Paperback Publisher: St. Martin's Press, New York Date published: 1991 ISBN-13: 9780312051303 ISBN: 0312051301

Description: Very Good. 8vo-over 7¾"-9¾" tall. 244 pp.; 23 cm. Tight, clean copy. Browning. Read More

Close-Up: a Critical Perspective on Film more books like this

by Kinder, Marsha, And Houston, Beverle other copies of this book

Binding: Paperback Publisher: Harcourt Brace Jovanovich, New York Date published: 1972 ISBN-13: 9780155077508 ISBN: 0155077503

Description: Very Good. 8vo-over 7¾"-9¾" tall. xv, 395 pp., illus., filmography, index; 24 cm. Tight, clean copy. Light edgewear to wraps, age toning. Dogeared a few times. Read More

Dark Victory: the Life of Bette Davis more books like this

by Sikov, Ed other copies of this book

Binding: Paperback Publisher: Henry Holt and Company, New York Date published: 2008 ISBN-13: 9780805088632 ISBN: 0805088636

Description: Very Good. 8vo-over 7¾"-9¾" tall. xii, 479 pp., [16] pp. of plates, illus., biblio., index; 21 cm. Tight, clean copy. Light edgewear to wraps, age toning. Dogeared a couple of times. "The legendary Hollywood star blazes a fiery trail in this enthralling portrait of a brilliant actress and the movies her talent elevated to greatness. She was magnificent and exasperating in equal measure. Jack Warner called her 'an explosive little broad with a sharp left. ' Humphrey Bogart once remarked, 'Unless ... Read More

Me: Stories of My Life more books like this

by Hepburn, Katharine other copies of this book

Edition: 1st Binding: Hardcover Publisher: Alfred A. Knopf; A Borzoi Book, New York Date published: 1991 ISBN-13: 9780679400516 ISBN: 0679400516

Description: Very Good in Fine jacket. 8vo-over 7¾"-9¾" tall. Cloth, gilt, viii, 420 pp., illus.; 24 cm. Near fine. Firm binding, clean inside copy. Top edge lightly soiled. Stated "First Edition." Fine DJ. "Admired and beloved by movie audiences for over sixty years, four-time Academy Award-winner Katharine Hepburn is an American classic. Now Miss Hepburn breaks her long-kept silence about her private life in this absorbing and provocative memoir."-Publisher. Read More

Those Wonderful, Terrible Years: George Heller and the American Federation of Television and Radio Artists more books like this

by Harvey, Rita Morley other copies of this book

Binding: Paperback Publisher: Southern Illinois University Press, Carbondale, IL Date published: 1996 ISBN-13: 9780809320233 ISBN: 0809320231

Description: Very Good. 8vo-over 7¾"-9¾" tall. xiv, 218 pp., illus., ; 24 cm. Tight, clean text. Top right corner soiled. "This is the story of George Heller--the glamour boy of the trade union movement--and his actor colleagues Philip Loeb, Sam Jaffe, and Albert (Van) Dekker. It is also the story of the formation and growth of AFRA (the American Federation of Radio Artists) and its later incarnation AFTRA (the American Federation of Television and Radio Artists). Always prominent in Rita Morley Harvey's ... Read More

Murrow: His Life and Times more books like this

by Sperber, A. M. (Ann M. ) other copies of this book

Binding: Hardcover Publisher: Freundlich Books, New York Date published: 1986

Description: Very Good in Very Good jacket. 8vo-over 7¾"-9¾" tall. xx, 795 pp., [32] pp. of plates, illus., bib. notes, index; 25 cm. Near fine. Firm binding, clean inside copy. Age toning. Dust jacket with light edgewear. OVERSIZE! No priority/international, except by special arrangement. Read More

by Finler, Joel W. (Joel Waldo) other copies of this book

Edition: 1st Binding: Paperback Publisher: University of California Press, Berkeley, CA Date published: 1968

Description: Good. 12mo-over 6¾"-7¾" tall. 143 pp., illus., ports., filmography, biblio.; 18 cm. Firm binding, clean inside copy. Moderate edgewear to wraps. Age toning. Stated "First American Edition." Read More

The Real Science Behind the X Files: Microbes, Meteorites, and Mutations more books like this

by Simon, Anne Elizabeth; Carter, Chris (Foreword By) other copies of this book

Edition: 1st Binding: Hardcover Publisher: Simon & Schuster, New York Date published: 1999 ISBN-13: 9780684856179 ISBN: 0684856174

Description: Fine in Fine jacket. Collectible. 8vo-over 7¾"-9¾" tall. 317 pp., index; 25 cm. Tight, clean copy. First Edition, First Printing. Fine DJ. Read More

Reefer Madness: Sex, Drugs, and Cheap Labor in the American Black Market more books like this

by Schlosser, Eric other copies of this book

Edition: 1st Binding: Paperback Publisher: Houghton Mifflin Company: A Mariner Book, Boston Date published: 2004 ISBN-13: 9780618446704 ISBN: 0618446702

Description: Very Good. 8vo-over 7¾"-9¾" tall. 336 pp., illus., biblio., index; 21 cm. Near fine. Tight, clean copy. Age toning. "America's black market is much larger than we realize, and it affects us all deeply, whether or not we smoke pot, rent a risque; video, or pay our kids' nannies in cash. In Reefer Madness the best-selling author of Fast Food Nation turns his exacting eye on the underbelly of the American marketplace and its far-reaching influence on our society. Exposing three American mainstays- ... Read More

Meet John Doe: Frank Capra, Director more books like this

by Wolfe, Charles (Edited By) other copies of this book

Binding: Paperback Publisher: Rutgers University Press; Films in Print Ser., New Brunswick, NJ Date published: 1989 ISBN-13: 9780813513874 ISBN: 0813513871

Description: Very Good. 8vo-over 7¾"-9¾" tall. 297 pp., illus., filmography, biblio.; 21 cm. Near fine. Tight, clean copy. Light edgewear to wraps. Read More

The Hollywood Walk of Fame more books like this

by Morino, Marianne; Reynolds, Burt (Introduction By) other copies of this book

Edition: 1st Binding: Paperback Publisher: Ten Speed Press, Berkeley, CA Date published: 1987 ISBN-13: 9780898152050 ISBN: 0898152054

Description: Very Good. Guidebook. 8vo-over 7¾"-9¾" tall. xv, 396 pp., illus., index; 23 cm. Tight, clean copy. Lower right corner lightly bumped. Read More

by Bavar, Michael other copies of this book

Edition: 1st Binding: Paperback Publisher: Pyramid Publications; Pyramid Illustrated History of the Movies Ser., New York Date published: 1975 ISBN-13: 9780515038682 ISBN: 0515038687

Description: Good. Collectible. 8vo-over 7¾"-9¾" tall. 159 pp., illus., biblio., filmography, index; 20 cm. M3868. Good+. Tight, clean copy. Browning. Read More

D. W. Griffith: an American Life more books like this

by Schickel, Richard other copies of this book

Edition: 1st Binding: Paperback Publisher: Simon & Schuster; A Touchstone Book, New York Date published: 1985 ISBN-13: 9780671554392 ISBN: 0671554395

Description: Good. 8vo-over 7¾"-9¾" tall. 672 pp., illus., biblio., filmography, index; 24 cm. Good+. Firm binding, with one spine crease. Clean inside copy. Age toning. Remainder mark/tail edge. Read More

King Vidor more books like this

by Baxter, John other copies of this book

Binding: Paperback Publisher: Monarch Press; Simon & Schuster, New York Date published: 1976 ISBN-13: 9780671081034 ISBN: 0671081039

Description: Very Good. 8vo-over 7¾"-9¾" tall. vii, 94 pp., illus., filmography, bibliography; 24 cm. Monarch Film Studies Ser. Firm binding, clean inside copy. Previous owner's bookplate/inside front cover. Read More

Movie-Made America: a Cultural History of American Movies more books like this

by Sklar, Robert other copies of this book

Edition: 1st Binding: Paperback Publisher: Vintage Books; Random House, New York Date published: 1976 ISBN-13: 9780394721200 ISBN: 0394721209

Description: Good. 8vo-over 7¾"-9¾" tall. vii, 340 pp., illus., biblio., index; 23 cm. V-120. First published, 1975. Good+. Tight, clean text. Bookplate/inside front cover, ink stamp/top edge, otherwise unmarked. Browning. Classic history of American film. "Hailed as the definitive work upon its original publication in 1975...this vastly absorbing and richly illustrated book examines film as an art form, technological innovation, big business, and shaper of American values."-Publisher. Read More

Camera Politica: the Politics and Ideology of Contemporary Hollywood Film more books like this

by Ryan, Michael, And Kellner, Douglas other copies of this book

Binding: Paperback Publisher: Indiana University Press; A Midland Book, Bloomington, IN Date published: 1990 ISBN-13: 9780253206046 ISBN: 0253206049

Description: Good. 8vo-over 7¾"-9¾" tall. xiii, 328 pp., illus., biblio., index; 23 cm. Good+. Previous owner's marks on a couple of pages, otherwise tight & clean. "Camera Politica is a comprehensive study of Hollywood film during a period of tremendous change in American history, a period that witnessed the end of the American empire, crises in the economy, a failure of political leadership, loss at war, and the rise of the Right."-Publisher. Read More

The Sewing Circle: Hollywood's Greatest Secret Female Stars Who Loved Other Women more books like this

by Madsen, Axel other copies of this book

Edition: 1st Binding: Paperback Publisher: Birch Lane Press; Carol Publishing Group, New York Date published: 1995 ISBN-13: 9781559722759 ISBN: 1559722754

Description: Very Good. 8vo-over 7¾"-9¾" tall. xv, 240 pp., [24] pp. of plates, illus., biblio., index; 23 cm. Near fine. Firm binding, clean inside copy. Smudge/foreedge, otherwise tight & clean. Another copy available. Lesbians in Hollywood. Read More

Film and Its Techniques more books like this

by Spottiswoode, Raymond other copies of this book

Binding: Hardcover Publisher: University of California Press, Berkeley and Los Angeles Date published: 1951

Description: Ladouceur, Jean-Paul. Very Good in Good jacket. 8vo-over 7¾"-9¾" tall. Cloth, xvi, 516 pp., illus., biblio., indexes; 24 cm. Firm binding, clean inside copy. Spine slightly rolled at crown. Age toning. Dust jacket price-clipped on front flap, with light shelfwear. Read More
---