Search for books from Vaquero Books Advanced Search
Search 1,714 books from this seller
Spotlight book from Vaquero Books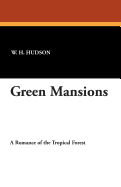 E. McKnight Kauffer. Very Good in Very Good jacket. 12mo-over 6¾"-7¾" tall. Inscribed on the front free sheet by the illustrator: "This copy is for Blanche Ogle with my very best wishes, E. McKnight Kauffer". The Illustrated Modern Library. Book is in very good condition (edgewear on bottom edge of boards, slight yellowing on endpapers). Acetate dust jacket is in very good condition (slight rubbing).
Featured books from Vaquero Books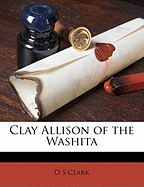 by
Clark, O.S.
$49.99
Good. No Jacket. 8vo-over 7¾"-9¾" tall. Reprint of 1920 edition. Pamphlet-like book shows rubbing, faint creasing, covers slightly rubbed/solied. Name and addres in ink at top of title page.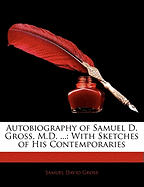 by
Gross, Samuel D.
$90.00
Fine. No Jacket. 8vo-over 7¾"-9¾" tall. Privately printed for the members of the Heirs of Hippocrates Library. (Facsimile reprint of Philadelphia edition of 1887). Bound in quarter-leather with gilt designs of covers and spines, silk ribbon page markers, hubbed spines, and all gilt edges. Both books are in near fine condition (faint edgewear). There are no attached bookplates, embossed seals, or writing in either of the books.
---
Two Treatises of Government more books like this

by Locke, John other copies of this book

Edition: Limited Binding: Full-Leather Publisher: Easton Press Date published: 1991

Description: Fine. Introduction by Ian Shapiro. Beautiful book features navy, full-leather binding, silk ribbon page marker, silk endpapers, and all gilt edges. The book is in near fine condition (faintest of wear to gilt on page edges). There is no attached bookplate, embossed seal, or writing in the book. Read More

Lake Wobegon Summer 1956 more books like this

by Keillor, Garrison other copies of this book

Edition: First Edition Binding: Full-Leather Publisher: Easton Press Date published: 2001

Description: Very Good. Signed by Author Signed First Edition. Signed by author on special signature page. Book features full-leather binding, silk ribbon page marker, silk endpapers, and all edges gilt. Book is in very good condition (scratch to gilt on page edges has caused slight indentation to the foredge of some pages). Designated as #115 of 1250 copies. Includes certificate of authenticity (also signed by Garrison Keillor) and collector's note card. There is no attached bookplate, embossed seal, or ... Read More

Efficiency as a Basis for Operation and Wages more books like this

by Emerson, Harrington other copies of this book

Binding: Hardcover Publisher: Engineering Magazine Date published: 1909

Description: Good. No Jacket. 16mo-over 5¾"-6¾" tall. Copyright 1909 (1st book appearance after articles in Engineering Magazine). Works Management Library. Full red cloth w/ gilt letters on spine. Edgewear & small scuff on spine, rubberstamp on endpaper. Read More

Blind Man's Bluff the Untold Story of American Submarine Espionage more books like this

by Sontag, Sherry And Christopher Drew other copies of this book

Binding: Full-Leather Publisher: Easton Press, Norwalk, CT Date published: 2003

Description: Fine. This beautiful, full-leather book features full-leather binding, a silk ribbon page marker, silk endpapers, and all edges gilt. Book is in near fine condition (faint wear to gilt on page edges). There is no attached bookplate, embossed seal, or writing in the book. No espionage missions--from the Cold War through the Clinton administration--have been kept more secret than those involving American submarines. Only the President and a select few have known of their existence, and they ... Read More

My Year in Iraq: the Struggle to Build a Future of Hope (Signed Leather First Edition) more books like this

by Bremer, L. Paul, III other copies of this book

Edition: First Edition Binding: Full-Leather Publisher: Easton Press, Norwalk, CT Date published: 2006

Description: New. Signed by Author SIGNED FIRST EDITION. Signed by author on special signature page. Book features full-leather binding, silk ribbon page marker, silk endpapers, and all edges gilt. Includes certificate of authenticity and collectors note card. Condition: Book is in new condition (still in publisher's shrinkwrap). Read More

The Double Helix a Personal Account of the Discovery of the Structure of Dna more books like this

by Watson, James D. other copies of this book

Binding: Full-Leather Publisher: Easton Press, Norwalk, CT Date published: 1996

Description: Fine. Signed by Author Rare SIGNED Edition issued by the Easton Press (copyright 1996). Signed by the author on a special signature page. Bound in full deep-blue leather, limited to 2000 copies (this copy designated as #698). Also includes certificate of authenticity (also signed by James D. Watson). The book features a silk ribbon page marker, silk endpapers, and all edges gilt. There is no attached bookplate, embossed seal, or writing in the book. Book is in fine condition. Read More

The Peculiar Institution: Slavery in the Ante-Bellum South more books like this

by Stampp, Kenneth M. other copies of this book

Edition: Limited Binding: Full-Leather Publisher: Easton Press, Norwalk, CT Date published: 1995

Description: Fine. Full-leather book from the Easton Press. From the out-of-print series "Leather-Bound Library of American History". Book features a silk ribbon page marker, 22 kt. gold designs on covers and spine, and all gilt edges. Book is fine condition (very faintest of edgewear). There is no attached bookplate, embossed seal, or writing in the book. Includes collector's notes. Read More

Bataljon 99 more books like this

by Nyquist, Gerd other copies of this book

Language: Norwegian Binding: Hardcover Publisher: H. Aschehoug & Co. (W. Nygaard), Oslo, Norway Date published: 1981 ISBN-13: 9788203106446 ISBN: 8203106447

Description: Very Good in Good jacket. 8vo-over 7¾"-9¾" tall. Hardcover with dust jacket. Book is in very good condition (slight edgewear). Dust jacket has edgewear, fading, a few small tears, and some spots of abrasion. Printed in Norwegian language. Illustrated with black-and-white photos. Read More

The War to End All Wars: the American Military Experience in World War I more books like this

by Coffman, Edward other copies of this book

Edition: Limited Binding: Full-Leather Publisher: Easton Press Date published: 1990

Description: Fine. Beautiful leatherbound edition from the Easton Press. Book features full leather binding, hubbed spine, 22 kt gold embellishments on the covers and spine, a satin ribbon page marker, and all gilt edges. Book is in near fine condition (very faint wear to gilt on page edges). There is no attached bookplate, embossed seal, or writing in the book. Read More
---