Search 33,906 books, 2,853 movies, and 1,316 music items from this seller
Spotlight book from Jaros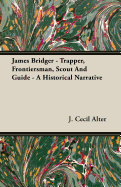 $59.68

add to wishlist
by Alter, J. Cecil
Good. B0006AJICA READABLE CONDITION, SOME PAGES HAVE BENTS, MIGHT HAVE WRITINGS OR HIGHLIGHTING INSIDE AND OLD LOOKING BOOK. HARDCOVER.
Featured books from Jaros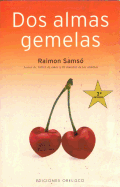 by Samso, Raimon
$18.39

add to wishlist
Very Good. 8479273283 GREAT CONDITION, MOST PAGES ARE CRISP.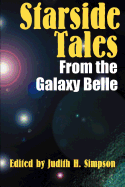 by Simpson, Judith
$12.86

add to wishlist
Fine. 059516644X MINT / EXCELLENT CONDITION, PAGES ARE CRISp.
---
The Elves and the Shoemaker more books like this

by Littledale, Freya other copies of this book

Binding: LIBRARY BINDING Publisher: Bt Bound ISBN-13: 9780808526988 ISBN: 0808526987

Description: Very Good. 0808526987 GREAT CONDITION, MOST PAGES ARE CRISP. read more

condition:

Book:

seller name and rating:

Jaros, CA, USA

by Jerrold, Laurence other copies of this book

Binding: Hardcover Publisher: Chapman & Hall

Description: Good. B00089KNJQ The French and the English by Laurence Jerrold, HARDCOVER 1913 Print CHAPMAN & HALL LTD, GOOD CONDITION BOOK HAS SOME WEAR. read more

condition:

Book:

seller name and rating:

Jaros, CA, USA

Joining Hands: Jeannie's Story as Told By Kathy Ellis

by Ellis, Kathy other copies of this book

Binding: PAPERBACK Publisher: Trafford Publishing Date published: 2005 ISBN-13: 9781412073844 ISBN: 1412073847

Description: Good. 1412073847 GOOD CONDITION BOOK HAS SOME WEAR. read more

condition:

Book:

seller name and rating:

Jaros, CA, USA

With Cortes the Conqueror more books like this

by Watson, Virginia other copies of this book

Binding: Hardcover Publisher: Hampton Publishing Company

Description: Very Good. B000NPFHCS GREAT CONDITION, MOST PAGES ARE CRISP. read more

condition:

Book:

seller name and rating:

Jaros, CA, USA

Canterbury Tales (Illustrated) more books like this

by Chaucer, Geoffrey; Nicolson, J. U. other copies of this book

Binding: Hardcover Publisher: International Collectors Library

Description: Very Good. B000O5X7S8 Canterbury Tales (Illustrated) (Hardcover) GREAT CONDITION, MOST PAGES ARE CRISP. (STOCK#: NOENN-IC4) read more

condition:

Book:

seller name and rating:

Jaros, CA, USA

Black Boy a Record of Childhood and Youth more books like this

by Richard, Wright other copies of this book

Binding: Hardcover Publisher: Harper and Bros

Description: Fair. B000OQCEBS ALL PAGES INTACT HASS SOME WEAR, NO DJ. read more

condition:

Book:

seller name and rating:

Jaros, CA, USA

Business Forecasting more books like this

by Hanke, John other copies of this book

Binding: Softcover Publisher: Prentice Hall Date published: 2004 ISBN-13: 9780131228566 ISBN: 0131228560

Description: Good. Business Forecasting. LOOKS IN GOOD CONDITION, HAS HIGHLIGHTS. CD IS INCLUDED. ) ISBN 0131228560. read more

condition:

Book:

seller name and rating:

Jaros, CA, USA

by Aonoma other copies of this item

Format: AUDIO CD Label: CD Baby Date: 2005 UPC: 825346486826

Description: Very Good. 825346486826 VERY GOOD CONDITION IN ORIGINAL CASE. read more

condition:

Overall:

seller name and rating:

Jaros, CA, USA

Que Te Parece? (Spanish Edition) more books like this

by Lee, James F. other copies of this book

Binding: Audiobook CASSETTE Publisher: Mcgraw-Hill College ISBN-13: 9780079121806 ISBN: 0079121802

Description: Very Good. 0079121802 4 CASSETTE PART 2 VERY GOOD CONDITION IN ORIGINAL CASE. read more

condition:

Book:

seller name and rating:

Jaros, CA, USA
---