Search for books from Lloyd Zimmer Books & Maps » advanced search
Search 1,734 books from this seller
Spotlight book from Lloyd Zimmer Books & Maps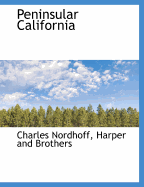 $25.00


add to wishlist
by Nordhoff, Charles
Good. No Jacket. 130 pages, plus ads. Contemporary ex-library and with minimal markings. Residual of library sticker near foot of spine. Spine end corners are worn. Solid reading copy.
Featured books from Lloyd Zimmer Books & Maps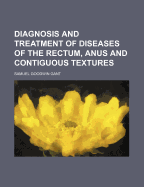 by Gant, S.G.
$20.00


add to wishlist
Good. No Jacket. Small 4to. First published in 1896, this early reprint shows a copyright of 1898. 399 pages. Brown cloth with gilt lettering. 115 wood engravings and 16 chromo-lithographed plates. Cloth covers show some light wear. Gilt lettering on spine and front cover is good. Contents are fairly tight, clean, and remain intact. Short penciled notations on blank front free end page.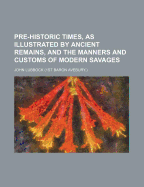 by Lubbock, John
$25.00


add to wishlist
Good+ No Jacket. 637 pages. Hand colored frontispiece, and numerous illustrations throughout. Solid copy show light use and wear.
---
Archives of Maryland: Proceedings of the Council of Maryland 1671-1681) more books like this

by Browne, William Hand (Ed. ) other copies of this book

Binding: Hardcover Publisher: Maryland Historical Society, Baltimore Date published: 1896

Description: 4to. 434 pages; Volume has been rebound in black cloth with gilt lettering on the spine. Near fine/No DJ. read more

The True Story of "Ramona" Its Facts and Fictions, Inspiration and Purpose more books like this

by Davis, Carlyle Channing And William A. Alderson other copies of this book

Binding: Cloth-Hardcover Publisher: Dodge Publishing Company, New York Date published: 1914

Description: Good+ No Jacket. 265 pages. Green cloth covers, with very mild soiling around edges and spine. Gilt and darker green illustration on covers are good. Corners are slightly bumped. Previous owner's inscription on front end page. Top edge is gilded. Other edges remain uncut. read more

European Colonies, in Various Parts of the World, View in Their Social, Moral, and Physical Condition. (Vol II Only, of Two) more books like this

by Howison, John other copies of this book

Binding: Cloth-Hardcover Publisher: Richard Bentley, London Date published: 1834

Description: Good+ No Jacket. 460 pages. Includes chapters on India, Arctic Regions, West Indies, and British America. read more

A Sentimental Journey Through France and Italy more books like this

by Sterne, Laurence other copies of this book

Binding: Cloth-Hardcover Publisher: J.B. Lippincott & Co., Philadelphia Date published: 1885

Description: Maurice LeLoir. Good. No Jacket. Large 4to. 209 pages. Limited to 1000 copies. "Comprising 220 drawings in the text, and 12 full-page compositions." Gilt and black lettering and decoration on grey cloth covers, worn around edges and spine ends, slightly soiled. Top hinge is broke, and joint is loose. Very mild foxing, and very mild soiling scattered throughout contents. Contents are otherwise, clean, intact, tight, and complete. Due to size and weight of this book, additional charges will be ... read more

The Wars of the Roses; Or, Stories of the Struggle of York and Lancaster more books like this

by Edgar, J.G. other copies of this book

Binding: Cloth-Hardcover Publisher: Harper & Brothers, New York Date published: 1873

Description: Fair+ No Jacket. 16mo. 470 pages, plus ads. Spine ends a little worn and corners are bumped. Name inked on fep. Contents are tight, fairly clean, and intact. read more

Hand-Book of Bible Geography...With Descriptive and Historical Roles more books like this

by Whitney, George H. other copies of this book

Edition: First Edition Binding: Cloth-Hardcover Publisher: Carlton & Lanahan, New York Date published: 1871

Description: Good. No Jacket. 401 pages. First edition, "illustrated with over one hundred engravings and forty maps and plans, " many being in color. Gilt lettering and decoration on blind stamped cloth. Spine ends worn. Corners a bit worn and there is some wear along the cloth. Gilt is slightly faded, though remains clear. Volume is tight, though one signature, near middle of book is sprung. Mild foxing and soiling scattered throughout the book. read more

Retiro Espiritual, Para Las Comunidades Religiosas, Escrito En Frances Por El Padre Luis De Burdalue, De La Compani De Jesus more books like this

by Burdalue, Luis De other copies of this book

Binding: Vellum Publisher: Imprensa de Maria Angela, Barcelona Date published: 1757

Description: Good. No Jacket. 16mo. 416 pages. Limp vellum a bit wrinkled, but intact. Covers are a bit lose from text, but still securely attached. Two of four leather cover ties are missing. Contents are tight, complete, and intact. Volume overall is very clean. read more

Kansas Miscellanies more books like this

by Prentis, Noble L. other copies of this book

Edition: Second Edition Binding: Cloth-Hardcover Publisher: Kansas Publishing House, Topeka, KS Date published: 1889

Description: Very Good+ No Jacket. 12mo. 218 pages. Very bright, tight, and attractive, with only a couple of small scuffs on green cloth covers. read more

Hegels Religionsphilosophie more books like this

by Drews, Arthur other copies of this book

Binding: Quarter Leather Publisher: Verlegt Bei Eugen Diederichs, Jena Date published: 1905

Description: Good+ No Jacket. 474 pages. Quarter brown leather, with a few cracks and two half inch tears near tope of spine. read more
---