Search for books from Ken Lopez Bookseller, ABAA » advanced search
Search 16,272 books from this seller
Spotlight book from Ken Lopez Bookseller, ABAA
$20.00

add to wishlist
by (Hodge, Gene Meany, Compiler)
A collection of poems from various ceremonies and rituals, compiled by a scholar of Southwestern Indian art and culture. Stapled wrappers, a fine copy, signed by the compiler.
Featured books from Ken Lopez Bookseller, ABAA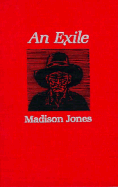 by Jones, Madison
$35.00

add to wishlist
Near Fine dust jacket. Second printing. Inscribed by the author. Near fine in a near fine spine-darkened and slightly edge-worn dust jacket.
by Magnuson, James
$20.00

add to wishlist
Fine dust jacket. Fine in a fine dust jacket and signed by the author.
---
Thou Worm Jacob more books like this

by Mirsky, Mark other copies of this book

Edition: First Edition Binding: Hardcover Publisher: Macmillan, NY Date published: (1967)

Description: Very Good dust jacket. Inscribed by the author. Water staining to upper outer corner of text block. A good copy in a very good dust jacket. read more

The Dream Dredger more books like this

by Silman, Roberta other copies of this book

Edition: First Edition Binding: Hardcover Publisher: Persea Books, NY Date published: (1986)

Description: Near Fine dust jacket. Inscribed. Near fine in near fine dust jacket. read more

The Giant's House more books like this

by McCracken, Elizabeth other copies of this book

Edition: First Edition Binding: Hardcover Publisher: Dial, (NY) Date published: (1996)

Description: Near Fine dust jacket. The well-received second book, first novel, by this Granta 20 author. Nominated for the National Book Award. Fine in a near fine dust jacket, and signed by McCracken. read more

The Rejected Lovers more books like this

by Steig, William other copies of this book

Edition: First Edition Binding: Hardcover Publisher: Knopf, NY Date published: 1951

Description: Very Good dust jacket. Quarto. Inscribed by Steig. Near fine in a very good, spine-and edge-darkened, price-clipped dust jacket. read more

A Fragile Beauty. John Nichols' Milagro Country more books like this

by Nichols, John other copies of this book

Edition: First Edition Binding: Hardcover Publisher: Gibbs Smith/Peregrine, Salt Lake City Date published: (1987)

Description: Near Fine dust jacket. Photographs by Nichols of New Mexico, with introductory text by him and excerpts from several of his previously published books. Foreword by Robert Redford. Quarto. Fine in a near fine, spine-faded dust jacket and signed by Nichols. read more

A Tree is a Tree more books like this

by Vidor, King other copies of this book

Edition: First Edition Binding: Hardcover Publisher: Harcourt, Brace, NY Date published: (1953)

Description: Very Good dust jacket. The memoirs of this director of more than fifty films, among them Northwest Passage, Billy the Kid, An American Romance, La Boheme, The Champ, Wedding Night, The Texas Rangers, The Citadel, Duel in the Sun and The Fountainhead. Inscribed by Vidor. The boards show wear at the corners; a near fine copy in a very good, rubbed dust jacket with several very small edge chips. With 16 pages of photographs. read more

What Are You Going to Do About Alf? more books like this

by Miller, Henry other copies of this book

Edition: First Edition Binding: Hardcover Publisher: Turret Books, (London) Date published: (1971)

Description: Fine dust jacket. The limited issue of the fourth edition, first British edition. One of 100 numbered copies signed by Miller and Alfred Perles, who provides an epilogue. Fine in a fine dust jacket, with announcement of publication laid in. read more

Dreams of Glory more books like this

by Steig, William other copies of this book

Edition: First Edition Binding: Hardcover Publisher: Knopf, NY Date published: (1953)

Description: Very Good dust jacket. A quarto collection of cartoons, most of which originally appeared in the New Yorker. Inscribed by Steig. Near fine in a very good, slightly dampstained, price-clipped dust jacket. read more

Hope of Heaven more books like this

by O'Hara, John other copies of this book

Edition: First Edition Binding: Hardcover Publisher: Harcourt, Brace, NY Date published: (1938)

Description: Near Fine dust jacket. The fourth book, third novel, by the author of Appointment in Samarra and Butterfield 8, among others. This is a novel of Hollywood, which was a departure for O'Hara: much of his fiction took place in the fictional town of Gibbsville, Pennsylvania--an analogue for the author's home of Pottsville, PA. Near fine in a near fine dust jacket with very light edge wear. A very attractive copy of one of O'Hara's scarcest books. read more
---