JW Enterprise
Large Inventory of: CD - 90's to modern Xbox 360 Games Fine to New Vintage PC Games with Box and orginaal game guide and/or hint book. Large collection of books and I'm good at find rare text, please feel free to inquire if you have a special request.
I offer discounts for large or multiple purchase at the same time. e.g. 3 video games bought at same time 8% disount e.g. 5 or more video games bought at samre time 10% discount e.g. Book or Magazine purchase over $100 will gain a 10% disount. I will ship to the 48 states, expedite shipping is an option. Email me to inquire. I will ship outside of US once a mutually agreed upon price is set by both parties and payment has been received for merchandies in advance.

Overall seller rating:
Alibris seller since September 2012
---
Search for books from JW Enterprise » advanced search
Search 195 books and 374 movies from this seller
Spotlight book from JW Enterprise
$12.88

add to wishlist
by Col Arthur L Logan
Very good in very good dust jacket. excellent shape for an older book This is the original book of Remembering Made Easy, titled "Increase your Memory", by Coles Publishing and written by Col Arthur L Cole wrote this book back in 1976. The new version of this book is titled "Remembering Made Easy" (New edition), reference ISBN/EAN: 9781446524855 / 144652485X
Featured books from JW Enterprise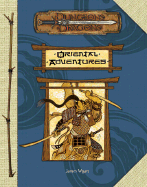 by Wyatt, James
$40.00

add to wishlist
Very good in very good dust jacket. Glued binding. Paper over boards. 256 p. Contains: Illustrations. Dungeons & Dragons Accessories. Audience: General/trade.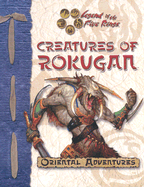 by Alderac Entertainment Group (Creator)
$18.88

add to wishlist
Fine. Trade paperback (US). Glued binding. Audience: General/trade.
---
Extinction more books like this

by Smedman, Lisa other copies of this book

Binding: Hardcover Publisher: Wizards of the Coast Date published: 2004 ISBN-13: 9780786929894 ISBN: 0786929898

Description: Fine in very good dust jacket. Sewn binding. Cloth over boards. 352 p. Forgotten Realms Novel: War of the Spider Queen (Hardcover), 4. Audience: General/trade. Like New read more

Condemnation more books like this

by Baker, Richard other copies of this book

Binding: Hardcover Publisher: Wizards of the Coast Date published: 2003 ISBN-13: 9780786928248 ISBN: 0786928247

Description: Fine in very good dust jacket. Sewn binding. Cloth over boards. With dust jacket. 352 p. Forgotten Realms Novel: War of the Spider Queen (Hardcover), 3. Audience: General/trade. Like New read more

Resurrection: War of the Spider Queen, Book VI more books like this

by Kemp, Paul S, and Salvatore, R A (Creator) other copies of this book

Binding: Hardcover Publisher: Wizards of the Coast Date published: 2005 ISBN-13: 9780786936403 ISBN: 0786936401

Description: Fine in very good dust jacket. Sewn binding. Cloth over boards. 352 p. Forgotten Realms Novel: War of the Spider Queen (Hardcover), 6. Audience: General/trade. Like New read more

Annihilation more books like this

by Athans, Philip other copies of this book

Binding: Hardcover Publisher: Wizards of the Coast Date published: 2004 ISBN-13: 9780786932375 ISBN: 0786932376

Description: Fine in very good dust jacket. Glued binding. Paper over boards. 352 p. Forgotten Realms Novel: War of the Spider Queen (Hardcover), 5. Audience: General/trade. Like New read more

Iron Monkey more movies like this

Chen Kuan-Tai other copies of this item

Format: VHS Date: February 5, 2002 UPC: 000799206232

Description: Chen Kuan-Tai. Very good in very good packaging. Language: English. Run time: 90 mins. Originally released: 1977. read more

condition:

Media:

Cover:

seller name and rating:

JW Enterprise, MD, USA

A Beautiful Mind more movies like this

Ron Howard other copies of this item

Format: DVD Studio: Universal Date: 2002 UPC: 667068832297

Description: Russell Crowe, Jennifer Connelly, Ed Harris, Paul Bettany, Adam Goldberg. Very good in very good packaging. 2 discs. Language: English. Run time: 134 mins. Originally released: 2001. read more

condition:

Media:

Cover:

seller name and rating:

JW Enterprise, MD, USA

About Schmidt more movies like this

Alexander Payne other copies of this item

Format: DVD Studio: EIV Date: 2003 UPC: 5017239191541

Description: Jack Nicholson, Hope Davis, Dermot Mulroney, Kathy Bates. Very good in very good packaging. Language: English. Run time: 124 mins. Originally released: 2002. read more

condition:

Media:

Cover:

seller name and rating:

JW Enterprise, MD, USA

Almost Famous more movies like this

Cameron Crowe other copies of this item

Format: DVD Studio: Dreamworks Video Date: 2010 UPC: 032429078254

Description: Patrick Fugit, Billy Crudup, Frances McDormand, Kate Hudson, Jason Lee, Philip Seymour Hoffman, Zooey Deschanel. Very good in very good packaging. Language: English. Run time: 122 mins. Originally released: 2000. read more

condition:

Media:

Cover:

seller name and rating:

JW Enterprise, MD, USA

Michael Mann other copies of this item

Format: DVD Studio: Columbia TriStar Date: 2002 UPC: 043396066892

Description: Jada Pinkett Smith, Will Smith, Jamie Foxx, Jon Voight, Mario Van Peebles, Ron Silver. Very good in very good packaging. Language: English. Run time: 158 mins. Aspect ratio: 2.40: 1. Originally released: 2001. read more

condition:

Media:

Cover:

seller name and rating:

JW Enterprise, MD, USA
---