Search for books from Jeffrey Marks Rare Books, ABAA » advanced search
Search 20,885 books from this seller
Spotlight book from Jeffrey Marks Rare Books, ABAA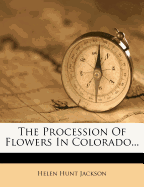 $3,500.00

add to wishlist
by Jackson, Helen (H. H. ) Stewart, Alice (Illus. )
A few inoffensive smudges to the binding; a lovely copy. 30 pp. Illustrated in original watercolors by Alice A. Stewart. Large 4to, Laid in is a card, 8-1/2 x 6 inches drawn and colored by hand: "Wild Flowers of Colorado, " elaborately decorated and signed with the monogram of Alice Stewart, Colorado Springs. Publisher's small 4-p flyer advertising this book, with contemporary reviews, also laid in.
Featured books from Jeffrey Marks Rare Books, ABAA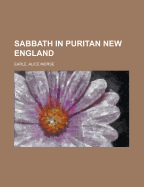 by Earle, Alice Morse
$25.00

add to wishlist
Just a very good copy, with some light staining to binding and scribbling to fore-edge. 335 pp. 8vo, This copy bears the engraved bookplate of Charles Francis Adams, apparently a descendant of John Adams.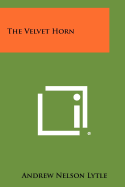 by Lytle, Andrew
$250.00

add to wishlist
Near fine in a jacket with some light spotting, a short tear, and a small snag to the bottom of the spine. Quite attractive. 373 pp. 8vo,
---
Middle Years more books like this

by James, Henry other copies of this book

Edition: First UK edition. Binding: publisher's blue cloth (lacking dust jacket). Publisher: W. Collins, London Date published: n.d. [but 1917]

Description: A very good copy; small area to top of back panel where the cloth is lightly abraded, otherwise very nice, with some slight fading to the spine. 118 pp. 8vo, read more

Wild Palms more books like this

by Faulkner, William other copies of this book

Edition: First edition. Binding: publisher's tan cloth in dust jacket. Publisher: Random House, New York Date published: 1939

Description: A near fine copy in a bright fresh jacket with no fading of the spine. There are a few tiny areas of edge wear. A superior copy. 339 pp. 8vo, A review copy with printed review slip tipped onto rear pastedown. read more

Odd John. a Story Between Jest and Earnest more books like this

by Stapledon, Olaf other copies of this book

Edition: First American edition. Binding: publisher's blue cloth in dust jacket. Publisher: E. P. Dutton, New York Date published: 1936

Description: A fine copy in a bright jacket with a small water stain on the inside of the front panel and some light fraying to the extremities of the spine. Joints lightly rubbed. 282 pp. 8vo, read more

Gospel Singer more books like this

by Crews, Harry other copies of this book

Edition: First edition. Binding: publisher's light green cloth in dust jacket. Publisher: William Morrow, New York Date published: 1968

Description: Cloth and endpapers lightly mottled, as always, otherwise near fine in a nice jacket with some very light soiling to the back panel and a short closed tear. A very attractive copy of what has become a scarce book. 248 pp. 8vo, Author's first book. read more

Mosquitoes more books like this

by Faulkner, William other copies of this book

Edition: First UK edition. Binding: publisher's cloth in dust jacket. Publisher: Chatto & Windus, London Date published: 1964

Description: Near fine (foxing to preliminaries) in a bright, unchipped jacket with some foxing to back panel. 288 pp. 8vo, read more

Requiem for a Nun more books like this

by Faulkner, William other copies of this book

Edition: First UK edition. Binding: publisher's blue-green cloth in dust jacket. Publisher: Chatto & Windus, London Date published: 1953

Description: A very good copy with some foxing to preliminary pages and fore-edge, and a few light spots to binding; in a bright, unchipped jacket with some light foxing to back panel. 251 pp. 8vo, read more

by Faulkner, William other copies of this book

Edition: First UK edition. Binding: publisher's mauve cloth in dust jacket. Publisher: Chatto & Windus, London Date published: 1935

Description: A near fine copy (slight effacement to lettering on spine) in a bright fresh example of the scarce jacket, just a little tanned at spine. 319 pp. 8vo, read more

Soldiers' Pay more books like this

by Faulkner, William other copies of this book

Edition: 1st UK ed., 2nd impression, September, 1930, in the second Binding: publisher's gold cloth stamped in red (lacking dust jacket). Publisher: Chatto & Windus, London Date published: 1930

Description: A very good copy with some very light soiling to binding. 326 pp. 8vo, read more

Darkness and the Light more books like this

by Stapledon, Olaf other copies of this book

Edition: First edition. Binding: publisher's light green cloth in dust jacket. Publisher: Methuen, London Date published: 1942

Description: Very near fine in an attractive jacket with some soiling to the back panel and some closed tears. There is a tiny chip at the top of the spine. 181 pp. 8vo, read more
---