Search for books from Johnsons Used Books » advanced search
Search 8,052 books from this seller
Spotlight book from Johnsons Used Books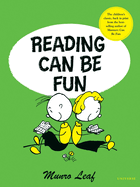 $9.99

add to wishlist
by Leaf, Munro
Philadelphia, Lippincott, copy. 1953, stated 4th impression, hardcover, full green pictorial cloth, near fine square tight copy, pencil name/doodle name inside front cover that is eraseable, no marks in text, 46 pages, no dust jacket, 7-1/4"x10". Very goo.
Featured books from Johnsons Used Books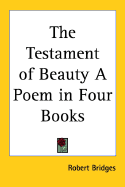 by Bridges, Robert
$8.99

add to wishlist
NY, Oxford Univ Pr, 1930, early edition, hardcover, black cloth spine with orange marbly covers, 6"x9", 183 pages, good to very good sound square clean tight copy, mild wear to extremities, no dust jacket, publisher's flying on the type style laid in. pxx.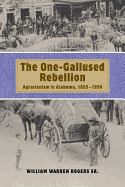 by Rogers, William Warren
$14.99

add to wishlist
Baton Rouge LA, LSU Press, 1970, 1st edition hardcover, yellow cloth, very good sound tight copy, very slight slant to spine, good slightly age-toned yellow dust jacket, 6"x9-1/4", 354 pages. raxx.
---
Ghosts of the Carolinas more books like this

by Roberts, Nancy other copies of this book

Binding: Softcover

Description: With photos by Bruce Roberts, foreword by Legette Blythe, published by McNally and Loftin, Charlotte, NC., 1962. This quarto sized book is bound in stiff wraps and is in very good condition with some minor wear to edges of cover. No previous owner's name or markings. ocxx. read more

The Green Mile (Single Volume Plume Quality Paperback Edition) more books like this

by King, Stephen other copies of this book

Binding: Softcover

Description: NY, Plume, 1997, coded and stated 1st Plume edition, quality paperback, 5-1/4"x8", fine square tight copy, small previous owner bookplate inside the front cover, otherwise unmarked, in a fine plain black slipcase. fxx. read more

Alabama Baptists: Southern Baptists in the Heart of Dixie Samford Univ. Edition, 175th Anniversary of Alabama Baptist State Convention more books like this

by Flynt, Wayne other copies of this book

Binding: Hardcover

Description: University of AL Press, Tuscaloosa AL, 1998, limited, this being copy 605, SIGNED presentation from the author on the dedication page, red cloth, gilt lettering, fine probably unread copy, 6"x9-1/2", 731 pages, illustrated, no dust jacket probably as issued. A beautiful copy. raxx rxx. read more

Lytham St. Anne's: a Pictorial History more books like this

by Haley, R. A. other copies of this book

Binding: Hardcover

Description: Chichester W. Sussex, 1995, 1st edition hardcover, SIGNED by the author on the title page, burgundy covers, illustrated, map endpapers, 7-1/2"x10", unpaginated, 180 captioned illustrations, unread copy, fine dust jacket. Unmarked except for small price on the top corner of the free front endpaper. aaxx. read more

The Confederate Image: Prints of the Lost Cause more books like this

by Mark E. Neely Jr, Harold Holzer & Gabor S. Boritt other copies of this book

Binding: Softcover

Description: Chapel Hill, Univ of NC Press, 1987, probably 1st quality paperback edition, glossy color illustrated wrappers, 8-1/2"x11", very good sound tight copy, discreet previous owner address stamp inside front cover, 257 pages. mxx. read more

A Journey Through Pennsylvania Farmlands, Vol. II

by Theiss, Lewis E. other copies of this book

Binding: Hardcover

Description: Ills. Alden Turner. Historical fiction stories around this subject, green cloth hardcover, very good sound tight unmarked copy, 5-1/2"x8", 155 pages, no dust jacket perhaps as issued. PA Book Service, 1938, 1st edition, quite scarce (much more so than volume 1). cbxx, raxx. read more

The Tulip: the Story of a Flower That Has Made Men Mad more books like this

by Pavord, Anna other copies of this book

Binding: Hardcover

Description: NY, Bloomsbury, stated 1st US edition, 1999, hardcover, green covers, beautiful cover floral illustrations, color floral endpapers, 7-1/2"x10", 439 pages, fine unmarked copy, jacket price $35, slight creasing on the base of the rear dust jacket panel. Heavy large book. nxx. read more

Time Must Have a Stop more books like this

by Huxley, Aldous other copies of this book

Binding: Hardcover

Description: NY, Harper, 1944, stated 1st edition hardcover, blue cloth, good sound square copy, mild wear to cover extremities, internally clean with very mild age-toning to text, 5"x8-1/4", no dust jacket. psxx. read more

Christianity and American Freemasonry more books like this

by Whalen, William J. other copies of this book

Binding: Hardcover

Description: Milwaukee WI, Bruce, 1961, stated 4th printing, green cloth, very good except endpapers are age-browned, previous owner name in ink on free front endpaper, otherwise unmarked, text clean and bright, hardcover, no dust jacket, 5-1/2"x8-3/4", 195 pages. ocxx, rxx. read more
---