Search for books from Ex Farrago Books » advanced search
Search 3,359 books from this seller
Spotlight book from Ex Farrago Books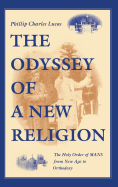 $23.00

add to wishlist
by Lucas, Phillip Charles
Very Good in Very Good jacket. Clean and tight. Previous owner's signature on ffep. Dust jacket is rubbed and shows some light wear, but is still attractive with clean edges.
Featured books from Ex Farrago Books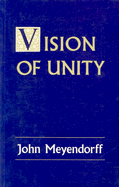 by Meyendorff, John
$7.60

add to wishlist
Very Good. Bright and clean with a tight binding. Lightly rubbed wraps. Unmarked text. A collection of essays written by Meyendorff between 1965 and 1984, which ask the question: can the Orthodox Church in America survive in chaos and disunity? Presented in two sections: 1. the issue of Orthodox unity in America, and 2. the basic principles of Church structure--the Church is a "conciliar" Church, the Church of all people, clergy, and laity, old and young, men and women--the "catholic" Church, ...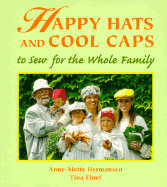 by Hermansen, Anne-Mette; Elnef, Tina
$11.50

add to wishlist
Near Fine in Near Fine jacket.
---
Paper Creations: Easy-to-Make Origami Projects more books like this

by Gross, Gay M. other copies of this book

Edition: 1st Edition Binding: Hardcover Publisher: Michael Friedman Publishing Group, Incorporated Date published: 1997 ISBN-13: 9781567994391 ISBN: 1567994393

Description: Fine in Near Fine jacket. Book Fine & DJ in Near Fine Condition. Minor rubbing to DJ. Binding is tight and pages are clean. Looks barely used / opened. read more

The Best Little Beading Book more books like this

by Conner, Wendy S. other copies of this book

Edition: 1st Edition Binding: Softcover Publisher: Interstellar Pub Co Date published: 1995 ISBN-13: 9780964595705 ISBN: 0964595702

Description: Very Good. Soft cover book in very good condition. Minimal rubbing to cover. Bottom corner near spine has slight ding and one small scratch. Binding is tight, no breaks. Pages are clean. read more

Japanese Inspirations: 18 Quilted Projects more books like this

by Haigh, Janet other copies of this book

Edition: 1st Edition Binding: Hardcover Publisher: Martingale & Company Date published: 2000 ISBN-13: 9781564773234 ISBN: 156477323X

Description: Near Fine in Very Good jacket. Tight binding and bright pages. DJ is in Very Good condition with light rubbing. Backside of dj has 2.5" horizontal cut about a cm from the bottom--with only minimal loss of jacket integrity and easily repaired. Pictures furnished upon request. read more

Cycles of Time: an Extraordinary New View of the Universe more books like this

by Penrose, Roger other copies of this book

Edition: 1st Edition Binding: Hardcover Publisher: Knopf Date published: 2010 ISBN-13: 9780307265906 ISBN: 0307265900

Description: Fine in Fine jacket. First United States edition. read more

The Nine-Ton Cat: Behind the Scenes at an Art Museum more books like this

by Thomson, Peggy; Moore, Barbara other copies of this book

Edition: 1st Edition Binding: Hardcover Publisher: Houghton Mifflin Harcourt Date published: 1997 ISBN-13: 9780395826553 ISBN: 0395826551

Description: Near Fine in Near Fine jacket. Gorgeous copy of this book. Both book and DJ look nearly new with nearly imperceptible shelf wear / rubbing. 1st Printing. read more

Yoga for Health: Yoga Postures Book Two (2) more books like this

by Hittleman, Richard other copies of this book

Binding: Softcover Publisher: Yoga for Health Date published: 1962

Description: Very Good+ Softcover book is saddle stitched. In at least VG+ condition. Light soiling to cover. No hard creases or tears. read more

Fathers of the Church: Saint John of Damascus: Writings Vol. 37 more books like this

by Chase, Frederic H. [Translator] other copies of this book

Binding: Softcover Publisher: Catholic Univ of Amer Pr Date published: 2000 ISBN-13: 9780813209685 ISBN: 0813209684

Description: Fine. Softcover book in Fine condition. Only very slight shelf wear. Looks like it was barely, if ever, read or used. read more

Homilies on Jeremiah Homily on 1 Kings 28: Homily on 1 Kings 28 more books like this

by Origen; Smith, John Clark; Origen Homily On 1 Kings 28 other copies of this book

Binding: Hardcover Publisher: Catholic Univ of Amer Pr Date published: 1998 ISBN-13: 9780813200972 ISBN: 0813200970

Description: Fine in Fine jacket. HB book in Fine condition. Minimal shelf wear. Look like it's never been used. read more

Daughter of the Elm: a Story of the West Virginia Hills more books like this

by Hall, Granville Davisson other copies of this book

Edition: 1st Edition Binding: Hardcover Publisher: Mayer & Miller Date published: 1899

Description: Good. Hardbound first edition of this book. Good condition. Has broken hinges in both front and rear. Binding has not pulled loose of cover. Spine has a hole and horizontal tear about 1" from bottom. Slight wrinking and some rubbing on front cover. Minimal corner & edge bumping. Has previous owners name on inside of front cover. read more
---