Search for books from Ex Farrago Books » advanced search
Search 3,864 books from this seller
Spotlight book from Ex Farrago Books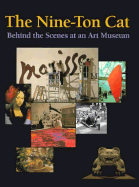 $15.00

add to wishlist
by Thomson, Peggy; Moore, Barbara
Near Fine in Near Fine jacket. Gorgeous copy of this book. Both book and DJ look nearly new with only light shelf wear/rubbing. 1st Printing with full number line, 1997. Dust jacket not price clipped. 96 pp. 19cm x 25cm.
Featured books from Ex Farrago Books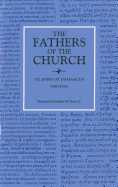 by Chase, Frederic H. [Translator]
$33.00

add to wishlist
Fine. Softcover book in Fine condition. Only very slight shelf wear. Looks like it was barely, if ever, read or used. 426 pp.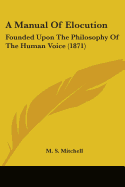 by Mitchell, M.S.
$22.00

add to wishlist
Good. No Jacket. Hardbound book in good condition. Looks to be missing ffep. First page is title page. Back few blank pages have owners' names and addresses in both pencil and ink as well as a couple pencil notes. Title pages have ink spots and previous owner's name. Infrequent pencil marking inside text. Both front and rear have cracked hinges. Binding still secure. Wear to head and tail of spine as well as corners.
---
Canaries on the Rim: Living Downwind in the West more books like this

by Ward, Chip other copies of this book

Binding: Hardcover Publisher: Verso Books Date published: 1999 ISBN-13: 9781859847503 ISBN: 1859847501

Description: Near Fine in Very Good jacket. Book in NF condition. DJ in VG condition. Has a little surface wear and soiling. Pages are clean, binding is tight. read more

Lectures on the History of the Church of Scotland more books like this

by Stanley, Arthur Penrhyn, Dean Of Westminster other copies of this book

Binding: Hardcover Publisher: Scribner, Armstrong and Company Date published: 1877

Description: Good. Fore edge corners are a little bumped & worn. Head of spine is missing about 5mm of material. Tail of spine is worn. Spine is chipped in one spot. Starting front hinge. Name of church stamped on ffep. All other pages are clean. Binding tight. Book taken from lectures delivered in Edinburgh 1872. 207 pp. read more

The English Church: the British People in Pictures more books like this

by Bell, G.K.A., The Bishop Of Chichester other copies of this book

Binding: Hardcover Publisher: William Collins Date published: 1942

Description: Very Good in Very Good jacket. Hardbound book in VG condition. Has light wear to corners as well as head and tail of spine. A few pages have light foxing. No marks. Binding is tight. DJ in VG-minus. Edges and spine have some wear. A little light soiling on front. Book includes some related ephemera tucked into back of cover, including a letter from Sheila D. Shannon of "Britain in Pictures, " dated 13th August, 1942 to Miss Margaret Babington OBE, in which she speaks of the raids on Canterbury ... read more

Dogsled Apostles more books like this

by Savage, A.H. other copies of this book

Edition: 1st Edition Binding: Hardcover Publisher: Sheed and Ward Date published: 1942

Description: Very Good- in Very Good jacket. Hardbound book in VG-minus condition. Very light soiling to edges. Tail of spine lightly bumped. Title fly has top approx. 1" clipped off. Also, plate of priest immediately following is cut, but page is all present. Pages are all clean and binding is tight. DJ in VG condition. Head and tail of spine are worn and very slightly torn. Fore edge corners worn. One small mark on front of dj. Price clipped. First Edition. read more

Marguerite more books like this

by France, Anatole other copies of this book

Binding: Hardcover Publisher: John Lane The Bodley Head Company Date published: 1921

Description: Very Good- No Jacket. Hardbound book in VG-minus. Some wear to corners as well as head & tail of spine. Very light soiling on boards. Owner's Ex Libris book plate inside front cover. Small bookseller's label for Bretano's of New York on inside of back cover. All other pages are clean. Rough cut pages. Binding is tight. Brown boards with monochrome pictorial paste-in on front board. read more

Imperial Tombs of China more books like this

by Congyun, Lei other copies of this book

Binding: Softcover Publisher: Wonders Date published: 1995 ISBN-13: 9781882516056 ISBN: 1882516052

Description: Near Fine. Book has very minimal shelf wear. Pages are clean and binding is tight. Light hint of smoke smell. Has a small sticker on the front wrap that says "Provo Edition. read more

Kabbalah: Tradition of Hidden Knowledge more books like this

by Halevi, Z'Ev Ben Shimon; Kenton, Warren other copies of this book

Edition: 1st Edition Binding: Softcover Publisher: Thames & Hudson Date published: 1979 ISBN-13: 9780500810231 ISBN: 0500810230

Description: Good+ Has some shelf wear along edges. Light bumps to fore edge corners as well as head and tail of spine. Light soiling to wraps. Pages are clean and binding is tight. First Edition (NAP) read more

by Kneipp, Sebastian other copies of this book

Binding: Hardcover Publisher: Dr. Benedict Lust Publishing Company

Description: Very Good. No Jacket. Boards are soiled. Head and tail of spine as well as fore edge corners have light wear. Owners name in pencil on ffep. All other pages are clean. Small wrinkle to cloth of spine. Spine is also very slightly cocked but does not impact integrity of binding. Also known as "My Water Cure." Navy boards with gold lettering. Complete American Edition. Includes a leaflet which advertises for supplies from the Kneipp Depot. There is a plate before the Title page of with a picture ... read more

Practicality: How to Acquire It (Mental Efficiency Series) more books like this

by Nicolle, R. other copies of this book

Binding: Hardcover Publisher: Funk and Wagnalls Company Date published: 1916

Description: Very Good in Good- jacket. Book has wear to head and tail of spine as well as fore edge corners. Has name of front fly that has been blacked out. Top edge of text block has is gold gilded. Book is beautiful with blue cloth boards and brown leather spine which are bright and clean with gold lettering on spine. Gold gilt top edge to text block. Dj has some wear along fore edges. Has a couple of tears and smaller chips. One Large chip to top of spine has been carefully repaired with mending ... read more
---