Search for books from Jon M. Reuschel, Books Advanced Search
Search 4,487 books from this seller
Spotlight book from Jon M. Reuschel, Books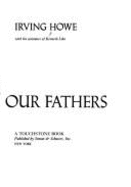 NEW YORK HARCOURT BRACE JOVANOVICH 1976 xx, 714pp DUSTJACKET HARDCOVER, BLUE CLOTH WITH GOLD TITLES ON SPINE. 1ST EDITION (STATED) ILLUSTRATED PRICE CLIPPED, INSCRIPTION ON HALF-TITLE, DJ SUNNED ON FRONT AND SPINE WITH TOP EDGE OF FRONT PANEL SOMEWHAT TATTERED VG+/P.
Featured books from Jon M. Reuschel, Books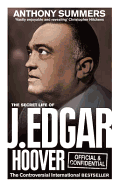 by
Summers, Anthony
$10.00
NEW YORK G.P. PUTNAM'S SONS 1993 528pp DUSTJACKET HARDCOVER, BLUE PAPER BOARDS QUARTER-BOUND IN BLACK CLOTH WITH GOLD TITLES. REMAINDER MARKS ON TOP EDGE, SIGNATURE ON FEP, DJ SIGNED ON FRONT FLAP AND WITH A 2" TEAR ON REAR FOLD G/G.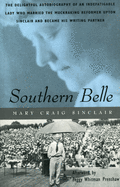 by
Sinclair, Mary Craig
$35.00
FOREWORD BY UPTON SINCLAIR PHOENIX SINCLAIR PRESS (1957)1962 vii, 407pp+sonnets DUSTJACKET HARDCOVER, GRAY CLOTH WITH BLUE TITLES. MEMORIAL EDITION ILLUSTRATED DJ WITH MINOR RUBBING AND EDGEWEAR NF/VG+ INSCRIBED ON FEP "A GIFT TO MRS. ANNIE FOSTER ELLIS FROM MRS. UPTON SINCLAIR...AND A GIFT FROM MRS. ELLIS TO GENERAL BRAXTON BRAGG CHAPTER, U.D.C. 1963"
---
Treblinka more books like this

by Steiner, Jean-Francois other copies of this book

Binding: Hardcover

Description: PREFACE BY SIMONE DE BEAUVOIR, TRANSLATED FROM THE FRENCH BY HELEN WEAVER LONDON WEIDENFELD AND NICOLSON 1967 xiii, 336pp DUSTJACKET HARDCOVER, DEEP-BROWN BLACK CLOTH WITH GOLD TITLES. 1ST BRITISH EDITION EDGES BEGINNING TO YELLOW, DJ TATTERED WITH SEVERAL LARGE 1" CHIPS VG/FAIR. INSCRIBED "FOR RICHARD FLIESCHER: YOURS, I THINK...FROM JAMES MURRAY (FLIESCHER WAS THE DIRECTOR OF 20, 000 LEAGUES UNDER THE SEA) Read More

The Adventurers more books like this

by Robbins, Harold other copies of this book

Binding: Hardcover

Description: NEW YORK TRIDENT PRESS 1966 781pp DUSTJACKET HARDCOVER, RUSTY-RED CLOTH WITH BLACK AND SILVER TITLES. 1ST EDITION EDGES SLIGHTLY YELLOWED, DJ SPINE AND EDGES SUNNED WITH SLIGHT EDGEWEAR AT HEAD OF SPINE VG+/VG+ INSCRIBED BY AUTHOR TO MARILYN REISS. Read More

The Summer Before the Dark more books like this

by Lessing, Doris other copies of this book

Binding: Hardcover

Description: NEW YORK ALFRED A. KNOPF 1973 273pp DUSTJACKET HARDCOVER, BLACK CLOTH WITH GOLD TITLES AND DECORATION. 2ND PRINTING BEFORE PUBLICATION DJ PRICE CLIPPED WITH WEAR AT TOP EDGES AND CREASE ON REAR INNER PANEL, VG+/GOOD. Read More

Heaven's My Destination more books like this

by Wilder, Thornton other copies of this book

Binding: Hardcover

Description: NEW YORK HARPER & BROTHERS, PUBLISHERS 1935 304pp NO DUSTJACKET HARDCOVER, TAN CLOTH WITH BLACK TITLES AND ORANGE DECORATION. REPRINT EDITION SPINE AND TOP BOARD EDGES SUNNED, EDGES YELLOWING G+/- Read More

Dragon Tears more books like this

by Koontz, Dean other copies of this book

Binding: Hardcover

Description: NEW YORK G.P. PUTNAM'S SONS 1993 377pp DUSTJACKET HARDCOVER, BLUE PAPER BOARDS QUARTER-BOUND IN BLUE CLOTH WITH GOLD TITLES. 1ST EDITION DJ WITH MINOR SHELF-WEAR AND SOME SCRAPING AT UPPER SPINE F/VG+ Read More

Fast Forward more books like this

by Mercer, Judy other copies of this book

Binding: Hardcover

Description: NEW YORK POCKET BOOKS 1995 336pp DUSTJACKET HARDCOVER, LAVENDER PAPER BOARDS QUARTER-BOUND IN BLACK CLOTH WITH SILVER TITLES. 1ST EDITION DJ WITH SLIGHT CRINKLE AT HEAD F/NF. Read More

by Wouk, Herman other copies of this book

Binding: Hardcover

Description: BOSTON LITTLE, BROWN AND COMPANY 1993 693pp DUSTJACKET HARDCOVER, DARK-BLUE PAPER BOARDS QUARTER-BOUND IN DARK-BLUE CLOTH WITH GOLD TITLES. 1ST EDITION (STATED) MINOR, VERY LIGHT 1/2" WATER-MARK AT FOOT OF SPINE, WRINKLING AT HEAD OF SPINE NF/VG+ Read More

Easy Prey more books like this

by Sandford, John other copies of this book

Binding: Hardcover

Description: NEW YORK G.P. PUTNAM'S SONS 2000 107pp DUSTJACKET HARDCOVER, YELLOW PAPER BOARDS QUARTER-BOUND IN BROWN PAPER WITH COPPER TITLES. 1ST EDITION DJ WITH SLIGHT SHELF-WEAR F/NF. Read More

Walking Shadow more books like this

by Parker, Robert B. other copies of this book

Binding: Hardcover

Description: NEW YORK G.P. PUTNAM'S SONS 1994 270pp DUSTJACKET HARDCOVER, BLACK PAPER BOARDS QUARTER-BOUND IN BLACK PAPER WITH GOLD TITLES ON SPINE. 1ST EDITION DJ WITH SLIGHT SHELF-WEAR F/NF. Read More
---