Search 13,451 books from this seller
Spotlight book from Jack Earley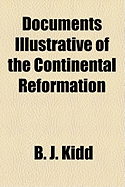 $44.95

add to wishlist
by Kidd, B.J.
Dust jacket is a little rough along the edges.
Featured books from Jack Earley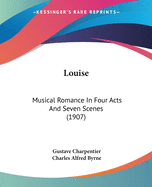 by Charpentier, Gustave
$24.95

add to wishlist
Ex-lbirary. Corner of front cover and title page missing.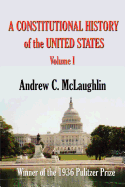 by McLaughlin, Andrew Cunningham
$37.95

add to wishlist
Ex-library. Front hinge weakened. Bottom of page edges mildly smudged. Light wear at corners. Text clean.
---
Der Tor Und Der Tod Insel-Bucherei Nr. 28

by Hofmannsthal, Hugo Von other copies of this book

Binding: hardcover. Good Publisher: IM INSEL Date published: 1921

Description: Exterior scuffed and smudged. Notes in margins. Binding tight. read more

condition:

seller name and rating:

Jack Earley, OH, USA

Edmund Spenser more books like this

by Church, R.W. other copies of this book

Binding: hardcover. Good Publisher: Harpers Date published: 1879

Description: Ex-library. Wear at corners. Exterior lightly smudged. Pages wavy. Binding tight. Text clean. read more

condition:

seller name and rating:

Jack Earley, OH, USA

Guide to Student Teaching more books like this

by Nelson, Leslie Weldemar other copies of this book

Binding: hardcover. Library binding. Very good Publisher: Brown Date published: 1952

Description: Ex-library. Binding tight. Text clean. read more

condition:

seller name and rating:

Jack Earley, OH, USA

The Academic Melting Pot more books like this

by Steinberg, Stephen other copies of this book

Binding: paperback. Very good Publisher: ta Date published: 1974

Description: Ex-library. Binding tight. Text clean. read more

condition:

seller name and rating:

Jack Earley, OH, USA

Reformation and Renaissance (Circa 1377-1610) more books like this

by Stone, Jean Mary other copies of this book

Binding: hardcover. Fair Publisher: Duckworth Date published: 1904

Description: plates. Frontispiece. Ex-library. Cover is in terrible shape with heavy wear and spine replaced by library tape and with heavy wear at corners. Otherwise binding tight. Text clean. read more

condition:

seller name and rating:

Jack Earley, OH, USA

Anthologia Lyrica Sive Lyricorum Graecorum Beterum Praeter Pindarum Reliquiae Potiores. Eduardus Hillar. 1913 Edition more books like this

by Hiller, Eduardus other copies of this book

Binding: hardcover. Small. Very good Publisher: Teubneri Date published: 1913

Description: Ex-library. Binding tight. Text clean. read more

condition:

seller name and rating:

Jack Earley, OH, USA

Teachers and Teaching, By Ten Thousand High-School Seniors. By Frank William Hart. 1934 Edition more books like this

by Hart, Frank William other copies of this book

Binding: hardcover. Good Publisher: Macmillan Date published: 1934

Description: Ex-library. Heavy wear at top and bottom of spine. Exterior smudged. Binding tight. Text clean. read more

condition:

seller name and rating:

Jack Earley, OH, USA

The Last of the Crusaders: the Knights of St John and Malta in the Eighteenth Century more books like this

by Cavaliero, Roderick other copies of this book

Binding: hardcover. Very good Publisher: Hollis and Carter Date published: 1960

Description: Ex-library. Binding tight. Text clean. read more

condition:

seller name and rating:

Jack Earley, OH, USA

Selections From the First Five Books of Livy's Roman History, With the Twenty-First and Twenty Second Books Entire; With Explanatory Notes, a Plan of Rome, and a Map of the Passage of Hannibal. By John L. Lincoln. 1882 Edition more books like this

by Lincoln, John L. other copies of this book

Binding: hardcover. Fair Publisher: American Book Date published: 1882

Description: 2 map foldouts. Ex-library. Slight tear in front edge of first two pages. 1 inch tear near spine on first foldout. Spine reinforced with library tape. Heavy wear at corners. Back hinge very weak. Text clean. read more

condition:

Book:

seller name and rating:

Jack Earley, OH, USA
---