Posted March 6, 2014
Please note these price reductions pertaining to the joyous holiday of Purim: The Book of Esther $7.50 paperback Reinman Rabbi Yaakov Yosef (introduction, laws and customs with supplement by Rabbi Avraham Marmorstein....
---
Jewish Book Maven
Judaica Books for all levels; English, Hebrew,(including Seforim and language texts) American Jewish history& communal histories. 24 feet of shelf space devoted to Israel and the M.East.European Jewish history, theology, philosophy,books for children.Sections on Jewish women, OOP fiction,Jewish liturgy/Prayer Books
PERSONALIZED/PROMPT SERVICE/COMPETITIVE PRICES. 1500+ volumes online in subject catalogues, primarily Judaica but also general stock. Total collection 2500+ books plus ephemera, music & periodicals.Browseable home store by appt or chance: Sundays,some weekdays and evenings; Fridays AM-2 hours prior to sunset. In uptown Albany, 3 hours from NYC, Boston, Montreal-1 hour from Western. Mass/Berkshires. Cash or personal check. Dealer discount on in store sales, varies according to amount of purchase. Sales tax exemption certificate/number required for booksellers. Hebrew gift shops at neighborhood synagogues.

Overall seller rating:
Alibris seller since June 2001
---
Search for books from Jewish Book Maven » advanced search
Search 1,586 books from this seller
Spotlight book from Jewish Book Maven $34.98

add to wishlist
by Friedberg, Ch. B, Supported by Baruch Friedberg
tight, unmarked copy, yellowing. 169 p. Includes illustrations. additional section of about 30p of notable topographies/fonts-all in Hebrew, ALL TEXT IN HEBREW, English title page included
Featured books from Jewish Book Maven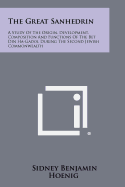 by Hoenig, Sidney B
$38.65

add to wishlist
. clean, tight, unmarked text, book plate on inside boards. 310 p. Includes: index, bibliography. Octavo, blue boards with gold-lettering, selected bibliography, extensive footnotes, index by Fuchs, Avraham
$29.93

add to wishlist
Good Plus, bright, clean, tight copy. Only marking is library stamp on edge. 4to-over 9¾"-12" tall., 606p, b/w illustrations, index of names
---
Walks About Zion: Ten Lectures more books like this

by Atwood, I.M. other copies of this book

Binding: hardcover Publisher: Universalist Publishing House, Boston Date published: 1882

Description: clean text, tight binding. 12mo-over 6¾"-7¾" tall INSCRIBED By Author, 167P, CLEAN TEXT AND TIGHT BINDING. Some fading-back cover read more

Der Funf Bucher Moses more books like this

by Bamberger, S.B. A. Adler Und Dr. M. Lehmann other copies of this book

Binding: Original Cloth Publisher: Kaufmann'sschen Buchandlung, Frankfurt am Main Date published: 1872

Description: good binding clean text. 8vo-over 7¾"-9¾" tall, 153p. published under the auspices of the Orthodox Israelitischen Bibelanstalt in Old German script. Among the names of the owners which appear on the front and back pages is A. Schratter, Kitzingen (Bavaria), 1888. Faded boards, browning, corners rubbed. Does not include the Hebrew text. read more

The early Jews of New Orleans. more books like this

by Korn, Bertram Wallace other copies of this book

Binding: Hardcover Publisher: American Jewish Historical Society, Waltham, Mass. Date published: 1969

Description: clean, tight, unmarked copy. xxi, 382 p. illus., facsims., maps (on lining papers) ports. 24 cm. Includes: Illustrations, Maps, Portraits, Facsimiles. Bibliographical references included in "Notes" (p. 261-339) read more

Excavations At Ancient Meiron, Upper Galilee, Israel, 1971-72, 1974-75, 1977 more books like this

by Meyer, E M, and Strange, James F, and Meyers, C L other copies of this book

Binding: Hardcover Publisher: American Schools of Oriental Research Date published: 1981 ISBN-13: 9780897572040 ISBN: 0897572041

Description: clean, tight, unmarked copy. Glued binding. Paper over boards. 276 p. Meiron Excavation Project, 3. Audience: General/trade. large format, heavy red boards illustrations, charts, appendices-heavy volume-will require extra postage read more

Moladiti Jewish Calendar-Fact Book (Hebrew) more books like this

by No Author Listed other copies of this book

Binding: Hardcover Publisher: Reuvan Maas, 1936, Jerusalem Date published: 1936

Description: 332p, 6"by4", illustrations see general notes SPECTRUM OF INFORMATION RE PALESTINE AND JEWISH LIFE--CYCLE. SOME PAGES ARE VOCALIZED read more

Artzi: the Palestine Almanac more books like this

by Broido, Ethel, Designer And Editor other copies of this book

Binding: Softcover Publisher: Palestine Pioneer Library, #27,, Eretz Yisrael Date published: 1950

Description: 126p, 7"by5", b/w illustrations, 37 brief articles/stories, some by famous personalities read more

Mimekor Yisrael: Selected Classical Jewish Folktales more books like this

by Berdichevsky, Micah Joseph (bin Gorion) other copies of this book

Edition: First edition. Binding: Hardcover Publisher: Indiana University Press Date published: 1990 ISBN-13: 9780253311566 ISBN: 025331156X

Description: tight copy, no markings. 271 p., decorative boards Audience: General/trade-please see general notes abridged edition of classic work first published in Hebrew-tales from Biblical period to recent centuries. Prepared with introduction and notes by Dan Ben-Amos read more

Samuel Usque's Consolation for the Tribulations of Israel more books like this

by Cohen, Martin A (translator from Portuguese with an introduction) other copies of this book

Binding: Hardcover Publisher: Jewish Publication Society of America Date published: 1965

Description: . tight, unmarked copy. 354 p. Includes: index, bibliography. Octavo, footnotes read more

Voices in Exile: A Study in Sephardic Intellectual History more books like this

by Angel, Marc D. other copies of this book

Edition: First edition. Unabridged. Binding: Hardcover Publisher: Ktav Publishing House, Inc. Date published: 1991 ISBN-13: 9780881253702 ISBN: 0881253707

Description: tight copy, unmarked; jacket edgeworn/torn at top. Treasury of Tradition Series. read more
---