Search 2,305 books, 5 movies, and 3 music items from this seller
Spotlight book from jembooks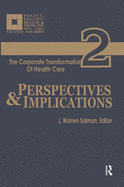 $15.00

add to wishlist
by Salmon, J. Warren, Editor
Near Fine. 0895031035. Tight square book with no internal marks clean pristine pages mild to no edgewear; Discussion of how health care has changed and the interfacing of policy; Policy, Politics, Health & Medicine Series; 8vo 8"-9" tall; 259 pages.
Featured books from jembooks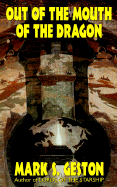 by Geston, Mark S.
$8.00

add to wishlist
Very Good+ COVER: shelfwear, minor bend on back cover, very small...Author of Lords Of The Starship; 156 pages.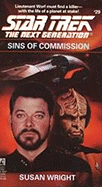 by Wright, Susan
$3.50

add to wishlist
Fine. 0671797042. Fine/ edgewear, shelfwear, bend in back cover, FINE! The next Generation; Lieutenant Worf must find a killer-with the life of a planet at stake! ; 277 pages.
---
Star Trek Deep Space Nine Bloodletter more books like this

by Jeter, K. W. other copies of this book

Edition: 1st (scarce) Binding: Softbound Publisher: Pocket Books, New York Date published: 1993 ISBN-13: 9780671872755 ISBN: 0671872753

Description: Fine. 0671872753. Fine/ edgewear, shelfwear, minor bends, FINE! A figure from Major kira's past-sworn to deadly revenge-could mean the end of Deep Space Nine.; #3; 276 pages. read more

condition:

Book:

seller name and rating:

jembooks, TX, USA

In Search of Canaan more books like this

by Athearn, Robert G. other copies of this book

Edition: 1st (scarce); First Printing Binding: Hardbound Publisher: The Regent Press of Kansas, Kansas City Date published: 1978 ISBN-13: 9780700601714 ISBN: 0700601716

Description: Very Good in Very Good dust jacket. 0700601716. DJ: VG: spine sun faded /BOARDS: VG THIS IS AN EX LIBRARY BOOK WITH ALL ATTENDANT ARTIFACTS there is very minor shelfwear, the pages are clean crisp strong true without marks; 8vo 8"-9" tall; 338 pages. read more

condition:

Book:

seller name and rating:

jembooks, TX, USA

Capote: a Biography more books like this

by Clarke, Gerald other copies of this book

Edition: First Edition Binding: Hardbound Publisher: Simon & Schuster, New York Date published: 1988 ISBN-13: 9785551663553 ISBN: 5551663558

Description: 5551663558. NF book in a NF dustjacket covered by mylar. Book has previous owner's writings on first page. read more

condition:

Book:

seller name and rating:

jembooks, TX, USA

Suffer and Be Still: Women in the Victorian Age more books like this

by Vicinus, Martha other copies of this book

Binding: Softbound Publisher: Indiana University Press, Bloomington Date published: 1972 ISBN-13: 9780253201683 ISBN: 0253201683

Description: Good. 0253201683. Good book. Underlining in blue ink on several pages throughout text. Soem wear to wrapper at edges and spine.; Pages intact.; 8vo. read more

condition:

Book:

seller name and rating:

jembooks, TX, USA

The Literary Lover: Great Contemporary Stories of Passion and Romance more books like this

other copies of this book

Binding: Softbound Publisher: Penguin Books, New York Date published: 1993 ISBN-13: 9780140171648 ISBN: 0140171649

Description: New. 0140171649. Nr Fine book in a red and black wrapper. Wrapper and pages clean. BOOK PURCHASED NEW FOR STORE; 8vo. read more

condition:

Book:

seller name and rating:

jembooks, TX, USA

44 Irish Short Stories more books like this

by Garrity, Devin other copies of this book

Binding: Hardbound Publisher: Devin-Adair, Connecticut Date published: 1983 ISBN-13: 9780517095300 ISBN: 0517095300

Description: Near Fine in Very Good+ dust jacket. 0517095300. Nr Fine book in a VG+ dustjacket covered by mylar. Book has minor wear to edges of boards. DJ has faint sun wear to spine. read more

condition:

Book:

seller name and rating:

jembooks, TX, USA

A Reporter's Life more books like this

by Cronkite, Walter other copies of this book

Edition: First Edition Binding: Hardbound Publisher: Alfred A. Knopf, New York Date published: 1996 ISBN-13: 9780394578798 ISBN: 0394578791

Description: Fine in Near Fine dust jacket. 0394578791. F book in a NF dustjacket covered by mylar. read more

condition:

Book:

seller name and rating:

jembooks, TX, USA

The Temptation and the Passion: the Markan Soteriology more books like this

by Best, Ernest other copies of this book

Binding: Hardbound Publisher: The University Press, Cambridge Date published: 1965

Description: Very Good in Good dust jacket. VG book in a G dustjacket covered by mylar. DJ shows some wear, including fading and small tears to top. Boards and pages lightly worn and clean.; signed and inscribed; 8vo. read more

condition:

Book:

seller name and rating:

jembooks, TX, USA

The Gentleman and the Kitchen Maid more books like this

by Stanley, Diane other copies of this book

Edition: First Edition; First Printing Binding: Hardbound Publisher: Dial Books, New York Date published: 1994 ISBN-13: 9780803713208 ISBN: 0803713207

Description: Illustrated by Nolan, Dennis. New in New dust jacket. 0803713207. DJ in mylar tight square, minor edgewear, tiny corner bump pristine inside PURCHASED NEW FOR STORE; This is a story of two paintings (old masters), that involves an imaginative love story; 4to; unpaginated pages. read more

condition:

Book:

seller name and rating:

jembooks, TX, USA
---