John Thompson
I specialize in classics, literature, scholarly and academic, unusual non fiction and science fiction and vintage paperbacks.
I am a home based business located in Winnipeg, Manitoba, Canada. Besides the Internet, I also sell books at various locations, such as the University of Winnipeg, University of Manitoba, Red River College, University of Regina, University of Saskatchewan, among others. I personally hand pick all books that I handle and list on line the most unusual or uncommon items. My descriptions will mention any major flaws on the books and I only like to handle decent condition material. My goal is to always treat the buyer like I would want to be treated if I was in their position.

Overall seller rating:
Alibris seller since August 2001
---
Search for books from John Thompson » advanced search
Search 9,639 books and 15 music items from this seller
Spotlight book from John Thompson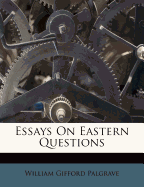 $68.00

add to wishlist
by Palgrave, William Gifford
Good. 8vo-over 7¾"-9¾" tall. 349 pages, green cloth with gold print on spine. Solid copy with a spine lean, fraying on corners of covers and covers show light wear. Some cracking of hinges on front and rear free end papers. A small amount of foxing on inside end papers, some pencil writing on inside front free end paper, and previous owner's name on title page, rest of interior is unmarked.
Featured books from John Thompson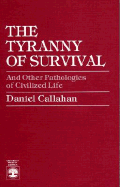 by Callahan, Daniel
$14.00

add to wishlist
Very Good in Very Good jacket. 8vo-over 7¾"-9¾" tall. 284 pages. Square solid copy with light wear on jacket from rubbing and interior is unmarked. "In this book the author examines the uses, control and consequences of technology in a world which must either take realistic stock of its obsession with unbridled progress and individual freedom or perish in its excesses. "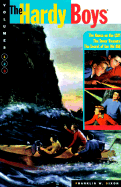 by Dixon, Franklin W.
$18.00

add to wishlist
Very Good in Good-Very Good jacket. 12mo-over 6¾"-7¾" tall. Solid copy with a slight spine lean, bumps on corners of covers, and covers show light wear. Dust jacket has small edge tears and crumpling and creases along top and bottom edges, otherwise jacket is bright and shows light wear. r. Lists up to The Clue in the Embers and has orange end papers with brown tweed covers.
---
E. J. Pratt: Complete Poems Part 2 more books like this

by Pratt, E.J. With Sandra Djwa & R.G. Moyles (Editors) other copies of this book

Edition: First Edition Binding: Hardcover Publisher: University of Toronto Press, Toronto Date published: 1989 ISBN-13: 9780802057754 ISBN: 0802057756

Description: Very Good in Very Good jacket. 8vo-over 7¾"-9¾" tall. 504 pages. Square solid copy with slightly warped boards, and a felt pen mark on bottom edge of book. Dust jacket has some light crumpling along top edge of rear flap and jacket shows light wear. Interior is unmarked. read more

condition:

Book:

seller name and rating:

John Thompson, MB, CANADA

The Roman Army 31 Bc-Ad 337: a Sourcebook more books like this

by Campbell, Brian other copies of this book

Edition: 3rd Printing Binding: Trade Paperback Publisher: Routledge, London Date published: 2000 ISBN-13: 9780415071734 ISBN: 0415071739

Description: Very Good. 8vo-over 7¾"-9¾" tall. 272 pages. Square and solid with light wear on the covers from rubbing and the interior is unmarked. read more

condition:

Book:

seller name and rating:

John Thompson, MB, CANADA

The Erotic Minorities more books like this

by Ullerstam, Lars other copies of this book

Edition: 1st Printing Binding: Mass Market Paperback Publisher: Grove Press BC-126, U.S. Date published: 1966

Description: Very Good. 172 pages. Square solid copy with a crease on spine and light wear to covers. Previous owner's name and address on inside front cover, rest of book is unmarked. "A humane and eloquent plea to accept as full fledged human beings the sexually different-the voyeurs, exhibitionists, the so called sadists or masochists, the scopophiliacs, and all the others whose behavior is usually considered as perverted. " read more

condition:

Book:

seller name and rating:

John Thompson, MB, CANADA

Bush Pilot's Mayday: Bush Pilot's Journal Book One more books like this

by Forscutt, Ken other copies of this book

Edition: 1st Printing Binding: Trade Paperback Publisher: Kenneth Brian Forscutt Publishing, Kamloops, British Columbia, Canada Date published: 2007

Description: Very Good-Fine. 8vo-over 7¾"-9¾" tall. 154 pages. Square and solid in near new condition and interior is unmarked. read more

condition:

Book:

seller name and rating:

John Thompson, MB, CANADA

Cry Tough! more books like this

by Shulman, Irving other copies of this book

Edition: 9th Printing Binding: Mass Market Paperback Publisher: Avon T-124, U.S. Date published: 1956

Description: Very Good- Solid copy with a light spine roll small corner creases on front cover, and covers show light wear and soiling. read more

condition:

Book:

seller name and rating:

John Thompson, MB, CANADA

Cork on the Water more books like this

by Hastings, Macdonald other copies of this book

Edition: 1st Printing Binding: Mass Market Paperback Publisher: Penguin 1028, British Date published: 1956

Description: Very Good- Solid with a light spine roll, some stains on the front cover, a corner crease on back, and otherwise the covers show light wear. Book store rubber stamp on the first inside page. read more

condition:

Book:

seller name and rating:

John Thompson, MB, CANADA

The Man With a Thousand Names more books like this

by Van Vogt, A.E. other copies of this book

Edition: 5th Printing Binding: Mass Market Paperback Publisher: Daw UE1502, Canada Date published: 1974 ISBN-13: 9780879975029 ISBN: 0879975024

Description: Very Good. Square tight copy with light wear on covers. read more

condition:

Book:

seller name and rating:

John Thompson, MB, CANADA

The Secret Adversary more books like this

by Christie, Agatha other copies of this book

Edition: 1st Printing Binding: Mass Market Paperback Publisher: Harlequin 359, Canada Date published: 1956

Description: Good-Very Good. Solid copy with a light spine roll, reading creases along spine on front cover, and covers show light wear. read more

condition:

Book:

seller name and rating:

John Thompson, MB, CANADA

Cleopatra more books like this

by Haggard, H. Rider other copies of this book

Edition: Reprint Binding: Hardcover Publisher: George G. Harrap, London Date published: 1929

Description: Good-Very Good. 12mo-over 6¾"-7¾" tall. 320 pages, brown embossed covers look like leather. Solid with slightly warped covers, some small stains on back cover, and covers show light wear. Previous owner's name rubber stamped on front free end paper. Less than 10 inside pages have pencil scribbling by a young child which can be erased. Scribbling is not in text. read more

condition:

Book:

seller name and rating:

John Thompson, MB, CANADA
---