Search for books from Janaway Genealogy Books Advanced Search
Search 1,563 books from this seller
Spotlight book from Janaway Genealogy Books
New -1 jacket. Located in Tower City, Porter Township, burials are still made in this cemetery which was begun in 1896. Tombstone inscriptions plus index. 1992, 81/2x11, paper, 85 pp. Soft Cover.
Featured books from Janaway Genealogy Books
by
James K. Sewall
$9.00
New -1 jacket. Mercer County was formed from Allegheny County in 1800-but the first will was not recorded until June 30, 1804. All willbook indices in this series of Pennsylvania counties include name, volume, page, and year of record. 1992, 81/2x11, paper, 39 pp. Soft Cover.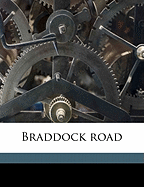 by
John Kennedy Lacock
$6.00
New -1 jacket. Reprint of scarce booklet originally published about 1908 outlines expeditions of Major-General Edward Braddock and his army. Map of Braddock's Military Road from Cumberland, Maryland to Braddock, PA, 1755, denoting encampments. (French and Indian War). (1908), 1992, 6x9, paper, 38 pp. Soft Cover.
---
by Ernest Weekley, M.A. other copies of this book

Binding: Softcover Publisher: Closson Press Date published: 2001

Description: New -1 jacket. This reprint was originally printed for the "surname enthusiast" in 1917 in London, a second offshoot of the Dictionary of English Surnames. The index includes about 6, 000 existing surnames, including a certain proportion of French and German names and sprinkles from other countries. (1917), 2001, 5x7, paper, 364 pp. Soft Cover. Read More

Schuylkill County, Pennsylvania Archives. Volume I more books like this

by Phillip A. Rice And Jean A. Dellock other copies of this book

Binding: Softcover Publisher: Closson Press Date published: 1996 ISBN-13: 9781558561823 ISBN: 155856182X

Description: New -1 jacket. For those of you who are familiar with Schuylkill County Vital Statistics, this book in no way duplicates those books. If that series were to be continued, this volume would be Volume 5. This much needed continued series of archival records for this coun. (1996), index, 81/2x11, paper, 560 pp. Soft Cover. Read More

Allegheny County, Pennsylvania Archives Series, Volume 9. Willbook 6, 1845-1850 more books like this

by Kenneth T. McFarland other copies of this book

Binding: Hardcover Publisher: Closson Press Date published: 1997 ISBN-13: 9781558562462 ISBN: 155856246X

Description: New -1 jacket. Will Book 6, 1845-1850. Will Book abstracts. This series of 12 books (to date) is a MUST for research in this county (and for the northern tier of counties formed from it in 1800+). These records are an exceptional representation of Allegheny County records. Complete extractions. Every-name index. 1997, 81/2x11, cloth, index, 149 pp. Hard Cover. Read More

Grave Undertakings. Volume 1, Elizabeth Township, Lancaster County more books like this

by Martha J. Xakellis other copies of this book

Binding: Softcover Publisher: Closson Press Date published: 1993 ISBN-13: 9781558560192 ISBN: 155856019X

Description: New -1 jacket. Contents include map of Elizabeth Township with cemetery locations and tombstone inscriptions from the following cemeteries: Old Zion Reformed Church Cemetery, Emanuel Lutheran, St. John's Lutheran, Hammer Creek Mennonite, Coleman Memorial Chapel, Sahm/Kunzi Graveyard, Lexington/Kauffman, Brubaker/Bar Graveyard, former Badorf/Sahm, Stauffer. Names are listed alphabetically under each cemetery. Emanuel Lutheran and St. John's Lutheran cemeteries are mapped out with references to ... Read More

Biographical & Historical Cyclopedia of Indiana and Armstrong Counties, Pennsylvania more books like this

by Samuel T. Wiley other copies of this book

Binding: Hardcover Publisher: Closson Press Date published: 1996

Description: New -1 jacket. The history of any nation, state or country is best and most forcibly written in the life records of its citizens. In view of this, the Congress of the U.S., in 1876, recommended to state and county authorities the importance and necessity of collecting and preserving the histories and biographies of their prominent men and useful citizens. The publisher of this work compiled and published the first cyclopedia of biographies that was ever issued in Pennsylvania. Covers two ... Read More

History of Clarion County, Pennsylvania With Illustrations and Biographical Sketches of Some of Its Prominent Men and Pioneers more books like this

by A.J. Davis other copies of this book

Binding: Hardcover Publisher: Closson Press Date published: 1997

Description: -1 jacket. (1887 reprint) Last known reprint 1980. The editor demonstrated the patriotism and courage shown in the lives of the people of this era. Many individuals from Clarion County shared in compiling this book. Their combined expertise in the various townships, etc. add to the comprehensiveness of this history. Excellent source for history of townships, boroughs, biographies, military records, newspapers, schools, churches, occupations--Pennsylvania from the first settlement to the ... Read More

Old Westmoreland: a History of Western Pennsylvania During the Revolution more books like this

by Edgar W. Hassler other copies of this book

Binding: Softcover Publisher: Closson Press Date published: 2000

Description: -1 jacket. This reprint was originally published in 1900. It represents an effort to tell the revolutionary history of the Western Pennsylvania border; to describe the trials, the sacrifices, the errors and the heroisms of the frontiersmen, in their conflicts with tories, British partisans and savages, during the years when Washington and his generals were fighting for independence along the Atlantic seaboard. The American Revolution covered many fields of action, and the operations on each ... Read More

Index to the Obituaries as Found in the Pottsville Republican and Various Other Periodicals of the Region for the Year 1991 more books like this

by Phillip A. Rice other copies of this book

Edition: Unabridged Binding: Softcover Publisher: Closson Press Date published: 1993 ISBN-13: 9781558561267 ISBN: 1558561269

Description: New -1 jacket. Continues the series. 1993, 81/2x11, paper, 71 pp. Soft Cover. Read More

Inscriptions From Highwood Cemetery, Volume II: Allegheny (Now Pittsburgh), Pennsylvania more books like this

by Ken McFarland other copies of this book

Edition: Unabridged Binding: Softcover Publisher: Closson Press Date published: 1988 ISBN-13: 9781558560031 ISBN: 1558560033

Description: New -1 jacket. This volume completes the prior edition for the Highwood Cemetery. 1988, 51/2x81/2, paper, 229 pp. Soft Cover. Read More
---