Search for books from Cambridge Rare Books Advanced Search
Search 380,905 books, 2 movies, and 1 music item from this seller
Spotlight book from Cambridge Rare Books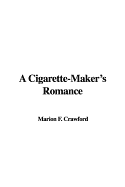 1909. Macmillan. 6.5x4. 256pp. 182g. A novel from the Macmillan "sevenpenny series". A romance set in the inner room of a tobacconists shop in Munich.
Featured books from Cambridge Rare Books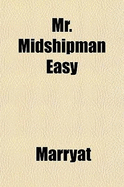 by
Marryat, Captain
$14.26
No Date. Heron. First. Fine. 8x5. 348pp. b/w illus. 400g. A beautifully bound edition of this classic book.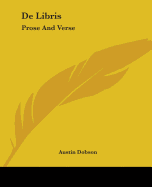 by
Dobson, Austin
$14.26
1923. Humphrey Milford/Oxford University. 3rd. VG. 8x5.5. 266pp. 13 b/w illus. 532g. This is a collection of writings on and analysis of various authors and illustrators.
---
Our Admirable Betty more books like this

by Farnol, Jeffery other copies of this book

Description: No date. Sampson Low, Marston. 2nd. good. 7.5x5. 316pp. 313g. This is a fictional romance with many adventures from a duel to a plot of witchcraft, in which of course, love triumphs over all. Read More

The Loved One more books like this

by Waugh, Evelyn other copies of this book

Description: No date. 1948 written on flyleaf. Good. 7.5x5. 144pp. illus. 192g. [OBB] This is an Anglo-American tragedy that centres on death, funerals and life in general. Written with Evelyn Waugh's notorious wit. Read More

by Crawford, F. Marion other copies of this book

Description: 1907. Macmillan. First. Good. 8x5.5. 374pp. 16 b/w illus.556g. [OBB] This fascinating book tells the story of Arethusa. It is a wonderful story of Constantinople, steeped in the atmosphere of history. Read More

by Phillips, Stephen other copies of this book

Description: 1901. John Lane. Fair. 7.5x5. 116pp..261g. This book contains a delightful collection of poetry from the pen of Stephen Phillips. It is a highly entertaining volume that beautifully portrays a bygone era. Read More

Officers and Gentlemen more books like this

by Waugh, Evelyn other copies of this book

Description: 1955. Chapman & Hall. 2nd impression. 7.5x5. 335pp. Ex-libris. 358g. [OBB] This is a novel depicting the life of officer and gentlemen and is set in the 1940's. From their club in London to service for their country. Read More

Doctor at Large more books like this

by Gordon, Richard other copies of this book

Binding: Hardcover

Description: 1955. Michael Joseph. First. VG. dj-poor. 8x5. 208pp. 341g. This book is one of the very popular Doctor series, some of which were made into film. It is a very witty look at the machinations of the medical profession. Read More

Music and the Higher Life more books like this

by Jude, W. H. other copies of this book

Description: 1901. Reid Bros. 8x6. 255pp. music notation throughout. 479g. [OBB] This book contains a collection of descriptive and choral hymns, solos and choruses which the editor hopes will comfort weary hearts and raise cast-down spirits. Read More

Falling for a Dolphin more books like this

by Williams, Heathcote other copies of this book

Binding: Hardcover Publisher: Jonathan Cape Ltd Date published: 1988 ISBN-13: 9780224026598 ISBN: 0224026593

Description: 1988. Cape. First. Fine. dj-slight edge wear. 9x5.5.5pp. photo on endpapers. 196g. [OBB] This poignant evocation of his experience with dolphins is in the form of a poem, that will delight nature lovers, poetry lovers and general readers alike. Read More

My Friends Book more books like this

by France, Anatole (Translated By J. Lewis May). other copies of this book

Description: 1924. Bodley Head. Good. 7.5x5. 296pp.293g. [OBB] This is a fascinating book that is bound to appeal to all lovers of anything French. Written in the nineteen-twenties, it also has a particular historic relevance. Read More
---