ICR Books
E-mail ICR Books
Overall Seller Rating:
Alibris seller since October 2003
---
Search for books from ICR Books Advanced Search
Search 3,559 books from this seller
Spotlight book from ICR Books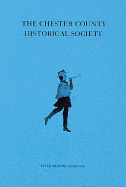 New. English. Packed with useful information about historic Chester County, one of the original sections of Pennsylvania, this small, photo illustrated book introduces the distinctive land, buildings, furnishings and library which comprise the Chester County Historical Society in the old Quaker-settled town of West Chester. Contents include the 1704 Brinton House, 1727 Collins Mansion, 1790 David Townsend house, and log constructed Hopper House and barn as well as local pottery, needlework, ...
Featured books from ICR Books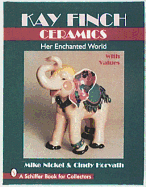 by
Mike Nickel & Cindy Horvath
$19.09
New. English. The art pottery figurines, vases, banks, and planters made by Kay Finch in Corona del Mar, California, between 1939 and 1963, are adorable! Dogs and cats, farm and wild animals, fish, cute children and stylized adults and birds occupy her creative world. Nearly 400 color and 36 vintage photographs display her very collectible pottery and Kay Finch making them. Price Guide 8 1/2" x 11" 431 photos.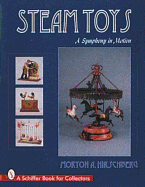 by
Morton Hirschberg
$44.59
New. English. Steam toys from the late 19th an early 20th centuries occupy a special niche in the world of antique toys. But steam toys are appreciated in their own right, as ingenious inventions and charming contraptions! Hooked to a steam engine or operated by hand, these pieces move-mills grind, blacksmiths hammer, Ferris wheels and carousels revolve, woodsmen chop, and minstrels dance. They can be delightfully intricate, colorful, and creative. Never before has a book focused on these ...
---
Groovy Kitchen Designs for Collectors 1935-1965 more books like this

by Michael J. Goldberg other copies of this book

Binding: Softcover Publisher: Schiffer Publishing, PA Date published: 2007 ISBN-13: 9780764300103 ISBN: 0764300105

Description: New. English. With over 300 full-color pictures of vintage appliances and kitchenware plus lots of wonderful and evocative old advertising related to this field of collecting, this book researches different types of metal and their applications, historical background on the companies behind the products and the appliance industry. Value Guide/Index 8 1/2" x 11" 300 color photos. Read More

condition:

Book:

Seller Name & Rating:

ICR Books, PA, USA

More Gold in Your Piano Bench: Collectible Sheet Music--Inventions, Wars, & Disasters more books like this

by Marion Short other copies of this book

Binding: Softcover Publisher: Schiffer Publishing, PA Date published: 1997 ISBN-13: 9780764300127 ISBN: 0764300121

Description: New. English. An exciting new book from Marion Short about collectible sheet music, this second volume includes lots of new categories. Learn about the music that provided background to America's communication, transportation, wars, and news events. Marion's entertaining and incisive writing style is accompanied by more than 500 color photographs of historical sheet music, each captioned and priced. Not just an attractive coffee table book, this compilation is a record of America's history and ... Read More

condition:

Book:

Seller Name & Rating:

ICR Books, PA, USA

Lledo Toys: a Collector's Guide With Values more books like this

by Dr. Edward Force other copies of this book

Binding: Softcover Publisher: Schiffer Publishing, PA Date published: 2007 ISBN-13: 9780764300134 ISBN: 076430013X

Description: New. English. Lledo is now over ten years old, and its wonderful products are numerous and interesting enough to fill a wonderful new book by America's foremost authority. Matchbox Toy co-founder Jack Odell founded the Lledo Company (his name spelled backwards) and produced the first models in 1983. Since then, the fleet of these miniature antique vehicles has grown to include thousands of examples, including basic models and great number that carry company advertising designed for promotions. ... Read More

condition:

Book:

Seller Name & Rating:

ICR Books, PA, USA

Marble Mania® more books like this

by Stanley Block In Cooperation With The Marble Collectors Society Of America other copies of this book

Binding: Hardcover Publisher: Schiffer Publishing, PA Date published: 2007 ISBN-13: 9780764300141 ISBN: 0764300148

Description: New. English. The hobby of marble collecting is still in its infancy, with plenty of room for growth in all areas and for new collectors. Marble Maniar is the definitive photographic guide to collecting. This book incorporates over 1, 300 color photographs, as well as an in-depth text covering the main areas of interests and information on marble manufacturers. Here are marbles made of stone, minerals, and materials other than glass; early handmade, machine-made, and contemporary handmade ... Read More

condition:

Book:

Seller Name & Rating:

ICR Books, PA, USA

Zenith® Transistor Radios: Evolution of a Classic more books like this

by Norman R. Smith other copies of this book

Binding: Softcover Publisher: Schiffer Publishing, PA Date published: 1998 ISBN-13: 9780764300158 ISBN: 0764300156

Description: New. English. Here, for the first time, is a complete guide to all the wonderful transistor radios produced by the Zenith Radio Corporation during the "Magic Years, " when transistor radio design was constantly being improved. This comprehensive book includes a complete listing of all transistor radio models created by Zenith from 1955 through 1965. Outstanding color photos from original Zenith sales sheets as well as information on each model are presented in a year by year order of ... Read More

condition:

Book:

Seller Name & Rating:

ICR Books, PA, USA

Fashions of the Roaring '20s more books like this

by Ellie Laubner other copies of this book

Binding: Softcover Publisher: Schiffer Publishing, PA Date published: 1996 ISBN-13: 9780764300172 ISBN: 0764300172

Description: New. English. Clothing of the "Roaring `20s" comes to life in this new book through more than 550 color pictures of distinctive garments, fashion illustrations, and period photographs. The comprehensive text discusses the historical events and renowned designers who influenced the evolution of fashion throughout the decade. Fashions for men, women and children are shown here, from glittering evening gowns and bridal wear to lingerie, sportswear, and domestic uniforms. Hats, handbags, shoes, ... Read More

condition:

Book:

Seller Name & Rating:

ICR Books, PA, USA

Corkscrews: 1000 Patented Ways to Open a Bottle more books like this

by Fred O'Leary other copies of this book

Binding: Hardcover Publisher: Schiffer Publishing, PA Date published: 2007 ISBN-13: 9780764300189 ISBN: 0764300180

Description: New. English. The evolution of corkscrew design is clearly presented in extensive text and displayed in over 500 photographs-over 450 in beautiful color-and 1000 U.S. patent drawings dating from 1851 to 1994. Brother Timothy Diener, the former winemaker at the Christian Brothers celler in Napa, California has written the Foreword. The book is arranged chronologically to show the development of designs. Here is a progression of corkscrews from common to unique, in materials from metals to ... Read More

condition:

Book:

Seller Name & Rating:

ICR Books, PA, USA

Higgins: Adventures in Glass more books like this

by Donald-Brian Johnson & Leslie Piña other copies of this book

Binding: Hardcover Publisher: Schiffer Publishing, PA Date published: 2007 ISBN-13: 9780764300219 ISBN: 0764300210

Description: New. English. Pioneers in fused studio and production glass since the 1940s, Michael and Frances Higgins continue to create some of today's most collectible glass objects. Higgins: Adventures in Glass chronicles their careers and accomplishments in the studio, at Dearborn Glass Company and at Haeger Potteries. A must-have for glass collectors and 1950s/1960s fans alike, this new book features 645 full-color photos, company catalog, vintage advertising, interviews with the artists and price ... Read More

condition:

Book:

Seller Name & Rating:

ICR Books, PA, USA

Fun Kitchen Collectibles: a Handbook & Price Guide more books like this

by Jan Lindenberger other copies of this book

Binding: Softcover Publisher: Schiffer Publishing, PA Date published: 2007 ISBN-13: 9780764300226 ISBN: 0764300229

Description: New. English. Not only is the kitchen the center of the home, it is also a place that encourages great designs and inventions. This is why it is such an exciting field for collectors. Some specialize in gadgets, some in ceramics, plastic, or cast iron. Others seek salt & pepper shakers, electric appliances, or aluminum ware. All will find this new book delightful and fun. Jan Lindenberger has gathered together an eclectic and excellent collection of kitchen objects dating from 1890 to the ... Read More

condition:

Book:

Seller Name & Rating:

ICR Books, PA, USA
---