Search for books from Hyleana Fine Books » advanced search
Search 5,932 books from this seller
Spotlight book from Hyleana Fine Books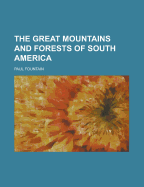 $78.00

add to wishlist
by Fountain, Paul
8 illus. by Nelly Brown. Good, No jacket. 306 + 40p. adv., spine neatly repaired at top.
Featured books from Hyleana Fine Books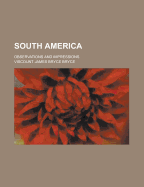 by Bryce, James
$36.00

add to wishlist
With 5 color maps. Very Good; blue, grained cloth; t.e.g.; no DW, no. 22.4cm x 15.1cm, 611 + adverts, A pre-WWI travel account. Included is a chapter on Panama where the author was the guest of Col. Goethals & Col. Gorgas.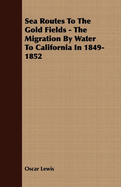 by Lewis, Oscar
$30.00

add to wishlist
VG+. Without DJ. 286 + viii, A fasinating account of how the 49'er crossed Panama on their way to the gold fields in California.
---
Spanish America / Its Romance, Reality and Future more books like this

by Enock, C. Reginald other copies of this book

Publisher: T. Fisher Unwin Ltd., London Date published: 1920

Description: 51 illus. & 1 map. 2 vols. Ex libris, usu stamps, still surprisingly clean. 294 & 307, A topographical, descriptive & historical account of all the states of Central & South Amer. Included in the discussions are, the people, the cities, the flora, and the fauna. A wealth of information.O.P. read more

Argentina / Past and Present more books like this

by Koebel, W.H. other copies of this book

Edition: 1st Amer. ed. Binding: Hardcover Publisher: Dodd, Mead & Co., New York Date published: 1911

Description: With 84 b&w photos. Good. Worn at spine ends. Minor damp stain to top rear text., Without DJ. 10 x 6 1/2", xxiii + 455 p., A large handsome vol. bound in the colors of the Argentine flag, i.e., blue with a white band across the front. The corners, are slightly bumped and the preliminaries, both at front and rear, are foxed. The top edge is gilt. An excellent view of Argentinian life at the turn of the 19th century. read more

Drake's Island of Thieves / Ethnological Sleuthing more books like this

by Lessa, William A. other copies of this book

Binding: First Publisher: University Press of Hawaii, Honolulu Date published: 1975

Description: with 35 figs., 11 maps, 5tbl. VG, Lt. wear. 9 1/4 x 6 1/4"', 289, Forward by Fred Eggan. read more

Yankee Caballero more books like this

by Merryman, William N. other copies of this book

Edition: First Publisher: National Travel Club, New York Date published: 1940

Description: 16 b/w photo. illus. Good; map endpapers, No Jacket. 317, With introduction by Earl P. Hanson; the author's travels and adventures in Chile, Ecuador, and Brazil. read more

All God's Children Need Traveling Shoes more books like this

by Angelou, Maya other copies of this book

Edition: 1st trade ed. Binding: 2nd printing Publisher: Random House, New York Date published: 1986

Description: Like new. Cloth. No marks. Nice dust jacket. 8 1/2 x 5 3/4", 210 p. read more

Andersonville more books like this

by Kantor, Mackinlay other copies of this book

Binding: Fourth prtg. Publisher: The World Publishing Co., Cleveland & New York Date published: 1955

Description: Good; orig. blue cloth with sun-faded spine; perfect for reading, Without DJ. 6 1/4 x 9 1/2", 767, Inside flaps and illustration of Kantor from dust jacket tipped in at rear of book. read more

Green Mansions / a Romance of the Tropical Forest more books like this

by Hudson, W. H. other copies of this book

Binding: Hardcover Publisher: Random House, New York Date published: 1944

Description: by E. McKnight Kauffer. Very Good; decor. paper cover, cloth spine. 303, Nicely illlustrated edition of this classic which presumably takes place in the forests of southern Venezuela. read more

Coronado's Children / Tales of Lost Mines and Buried Treasures of the Southwest more books like this

by Dobie, J. Frank other copies of this book

Edition: First Binding: Hardcover Publisher: The Southwest Press, Dallas, Texas Date published: 1930

Description: by Ben Carlton Mead. Good; some wear to spine gilt; bottom of front cover & first 90, Absent. 367, pp. showing minor moisture damage; yellow of front endsheet offset on lower edge of frontispiece; text remains attractive & read more

The Ethnobotany of Pre-Columbian Peru more books like this

by Towle, Margaret A. other copies of this book

Binding: Second prtg. Publisher: Aldine Publishing Co., Chicago Date published: 1961

Description: with 15 plates. VG. Prev. owner's name has been obliterated in 3 places, o/w. 10 x 7 1/4", 180, clean & crisp. Sev. chips at top edge of DW, o/w showing slight wear. Forward by Gordan R. Willey. Viking Fund Pub. No. 30. read more
---