Search 8,384 books from this seller
Spotlight book from hudsonpix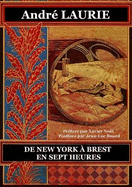 $300.00

add to wishlist
by Laurie, André
De New-York à Brest en sept heures. By Laurie, André, Bibliothèque d'Éducation et de Récréation J. Hetzel et Cie, Paris, (not dated but circa1890. ) Text in French. 249pgs. Illustrations by Riou. In English: From New York to Brest in Seven Hours. There is a most interesting connection between Laurie and Jules Verne! Original decorated cloth binding is most unusual: looks like lizard skin, with red cloth spine and corners. Book title and author name added on top of lizard skin in a gilted ...
Featured books from hudsonpix by Von Schumacher, Karl
$375.00

add to wishlist
Orbis Terrarum-SUDAMERIKA ¿ WESTINDIEN-ZENTRALAMERIKA ¿ LANDSCHAFT, VOLKSLEBEN, BAUKUNST. By von Schumacher, Karl (einleitung und erläuterungen), photography by Fr. Ahlfeld, Hugo Brehme, Martin Gusinde, E.O. Hoppé, W. Kissenbert, Th. Koch-Grünberg, Hans Meissner, A. Schalek, R. NB. Wegner et al. 1931 Atlantis-Verlag, Berlin/Zurich. XLVI + illustrations (text in German. 256 large b/w photographs (of exceptional quality), detailed text is contained in the 46 pages, plus each photograph has a 5 ...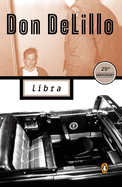 by Don Delillo
$19.80

add to wishlist
Libra. By Don Delillo, 1st edition 1988 Viking. 455pp, HB/DJ FINE, weighs 3 lbs.
---
by J.K.S. other copies of this book

Binding: Hardcover Publisher: The Macmillan Company Date published: 1891

Description: Lapsus Calami. By J.K.S., May 1891 The Macmillan Company. 88pp. HB w/spine label: VG. read more

condition:

Book:

seller name and rating:

hudsonpix, CA, USA

by McBain, Ed other copies of this book

Binding: Hardcover Publisher: William Morrow Date published: 1993

Description: Mischief. By McBain, Ed, 1st edition 1993 William Morrow. 346pp. HB/DJ Fine/Fine, weighs 3 lbs. read more

condition:

Book:

seller name and rating:

hudsonpix, CA, USA

Fiona Range more books like this

by Mary McGarry Morris other copies of this book

Binding: Hardcover Publisher: Viking Date published: 2000

Description: Fiona Range. By Mary McGarry Morris, 1st edition 2000 Viking. 418pp. HB/DJ nFINE, weighs 3 lbs. read more

condition:

Book:

seller name and rating:

hudsonpix, CA, USA

The Goodlife more books like this

by Keith Scribner other copies of this book

Binding: Hardcover Publisher: Riverhead Books Date published: 1999

Description: The Goodlife. By Keith Scribner, 1st edition 1999 Riverhead Books. HB/DJ FINE, weighs 2 lbs. read more

condition:

Book:

seller name and rating:

hudsonpix, CA, USA

I Am Spock more books like this

by Leonard Nimoy other copies of this book

Binding: Hardcover Publisher: Hyperion Date published: 1995

Description: I Am Spock. By Leonard Nimoy, 1st edition 1995 Hyperion. 342pp, illustrated. HB/DJ Fine, weighs 3 lbs. read more

condition:

Book:

seller name and rating:

hudsonpix, CA, USA

Lessons in Harmony more books like this

by Mokrejs, John other copies of this book

Binding: Hardcover Publisher: Odowan Publ Date published: 1924

Description: Lessons in Harmony, by John Mokrejs, 1924 Odowan Publishing. 128pp. HB, no dj, is VG, 2 lbs. read more

condition:

Book:

seller name and rating:

hudsonpix, CA, USA

The Whole Woman more books like this

by Germaine Greer other copies of this book

Binding: Hardcover Publisher: Knopf Date published: 1999

Description: The Whole Woman. By Germaine Greer, 1st edition 1999, Knopf. 373pp, index, notes. HB/DJ nF, weighs 3 lbs. read more

condition:

Book:

seller name and rating:

hudsonpix, CA, USA

Hocus Pocus more books like this

by Kurt Vonnegut other copies of this book

Binding: Hardcover Publisher: G.P. Putnam's Sons Date published: 1990

Description: Hocus Pocus. By Kurt Vonnegut, 1st edition 1990 G.P. Putnam's Sons. 302pp. HB/DJ nF, weighs 2 lbs. read more

condition:

seller name and rating:

hudsonpix, CA, USA

by Leonard, Elmore other copies of this book

Binding: Hardcover Publisher: Delacorte Press Date published: 1999

Description: Be Cool. By Leonard, Elmore, 1st edition 1999 Delacorte Press. 292pp. HB/DJ nFine/nFine, weighs 2 lbs. read more

condition:

Book:

seller name and rating:

hudsonpix, CA, USA
---