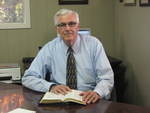 HUDSON'S BOOKSTORE
Choice collectables in the field of Christian biography, sermons, and church history.
Our inventory consists of a personal library of over 12,000 volumes which were gathered over the period of 52 years of ministry. The volumes are primarily antiquarian Christian biography, church history, sermon collections, etc.
E-mail HUDSON'S BOOKSTORE
Overall Seller Rating:
Alibris seller since May 2007
---
Search for books from HUDSON'S BOOKSTORE Advanced Search
Search 4,723 books from this seller
Spotlight book from HUDSON'S BOOKSTORE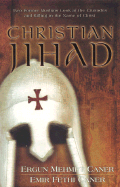 New. SIGNED BY AUTHOR. New book received from author at new release book signing and shelved until this offering. Unblemished in pristine condition. Beautifully designed cover. Sample of contents: We Shed No Blood but Our Own: The Early Church and Warfare (A.D. 30-300)-The Thundering Legion: How the Slaughtered Saints Became Sporadic Soldiers (A.D. 150-325), etc. Seven chapters. Pertinent volume.
Featured books from HUDSON'S BOOKSTORE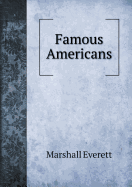 by
Marshall Everett
$50.00
Good. No Jacket. 8vo-over 7¾"-9¾" tall. Decorative hardcover has portrait of Abraham Lincloln. An exhastive gathering of famous Americans with picture portrait plates in back of book. these alone are worth the price. Has slight tear on bottom edge of spine. A treasure indeed for the collector of Americana volumes.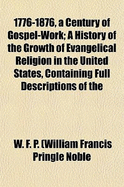 by
W. F. P. Noble
$75.00
Good. No Jacket. 12mo-over 6¾"-7¾" tall. 604 pages. Wayland Seminary ex-library copy. Exterior of spine faded but spind is tight with interior library tape. Front and back covers are raised design with gold embossing title. "A History of the Growth of Evangelical Religion in the United States" containing "Full Descriptions of the Great Revivals of the Century." This book is a tremendous historical resourse for the student of church history, especially as it relates to the impact of revival.
---
The Life of William Jennings Bryan more books like this

by Genevieve Forbes Herrick other copies of this book

Edition: First Edition Binding: Hardcover Publisher: Grover Buxton, Chicago IL Date published: 1925

Description: Fine. 12mo-over 6¾"-7¾" tall. This book is in excellent condition with the cover displaying a photo of Bryan writing with dip fountain pen. 424 pages. One unique photo book is that of Bryan and Evangelist Billy Sunday."Commoner and Evangelist". Full coverage of the famous "monkey trial" included. Read More

The Life of James Robertson D.D. more books like this

by Charles W. Gordon (Ralph Conner) other copies of this book

Edition: First Edition Binding: Hardcover Publisher: Hodder and Stoughton, London Date published: 1908

Description: Fine. No Jacket. 5 x 7.5" Tall. 427 pages, superb condition. Some shelf wear. Very rare to be found in USA inventory. A worthy addition to any library of Christian statesman subjects. Read More

Fanny Crosby's Life-Story By Herself more books like this

by Fanny Crosby other copies of this book

Edition: Assumed First Binding: Hardcover Publisher: Every Where Publishing, New York NY Date published: 1905

Description: Very Good. No Jacket. 5.25x7.5" Tall. Extremely rare book. Blue cover with gold embossing. 192 pages. Very difficult to find this autobiography of Fanny Crosby whose life made such a contribution to the many famous hymns sung by the Christian church. Read More

Thirty Years in Hell From Darkness to Light more books like this

by Bernard Fresenborg other copies of this book

Edition: First Edition Binding: Hardcover Publisher: North American Book House, St Louis MO Date published: 1904

Description: Fair. No Jacket. 6x9" Tall. Written by Ex-priest "who for thirty long years tread the slippery and deceitful path of abhorrent Catholicism, but who to-day stands at the Vatican's door with the torch of Ptotestant wisdom, and denounces Popery with a tongue livid with the power of the living God." Many illustrations. Pages are somewhat brittle but intact. A rare and striking book. Read More

History of Cosmopolite; Or the Four Volumes of Lorenzo Dow's Journal Concentrated in One more books like this

by Lorenzo Dow other copies of this book

Edition: First Edition Binding: LeatherBound Publisher: Joshua Martin, Wheeling VA Date published: 1848

Description: Fine. No Jacket. 5.50x8.0"tall. An extremely rare volume. "Containing His Experience and Travels, from Childhood to Near His Fiftieth Year, also his Polemical Writings. to which was added The Journal of Life by Peggy Dow". 720 pages. Spine has some fragmenting but book is in excellent condition. Read More

by Elijah P. Brown other copies of this book

Edition: Assumed First Binding: Hardcover Publisher: Cranston & Curts, New York NY Date published: 1893

Description: Fine. No Jacket. 5 x 7.5" Tall. A rare volume in excellent condition. "Meetin Matters on the Ciderville Sirkut". Sayings, Sermons, and Lectures with account of the author's conversion. 388 pages. Cover has very slight shelf wear. Brown is author of "The Real Billy Sunday". Cover and spine are gold embossed. Delightful book. Read More

How I Came Back more books like this

by E. Howard Cadle other copies of this book

Binding: Hardcover Publisher: Cadle Tabernacle, Indianapolis IN Date published: 1935

Description: Fine. No Jacket. Signed by Author(s) 5.5 x 7.5" Tall. "Founder and Builder of the Cadle Tabernacle" in Indianapolis IN. Extremely rare find. Signed by Cadle and dated 4/17/36. Cover is blue with silver and gold imprint. 184 pages. Greatly sought by collectors of Christian fundamentalism in America. Congregation was over 10, 000 in attendance. Mentor to B. R. Lakin, who preached there many times. Read More

The Life of Adoniram Judson more books like this

by Edward Judson other copies of this book

Edition: First Edition Binding: Hardcover Publisher: American Baptist Publication Society, Philadelphia PA Date published: 1883

Description: Fine. No Jacket. 5.5 x 7.5" Tall. An extraordinarily rare and finely preserved antiquarian biography of one of history's most revered missionaries written by Judson's son. Name of previous owner written in flyleaf. Otherwise in mint conditon. 601 pages. Has thorough appendix containing dates of Judson's accomplishments. A worthy addition to the collector who appreciates high quality. Read More

The Cross at the Front, Fragments From the Trenches more books like this

by Thomas Tiplady other copies of this book

Edition: Assumed First Binding: Hardcover Publisher: Fleming H. Revell, New York Date published: 1917

Description: Very Good. No Jacket. 5 x 7.5" Tall. English chaplain during WWI. Fascinating account of his experiences on the front lines in the trenches. 191 pages. For those who collect volumes dealing with wartime chaplaincy and the struggle in Europe against the forces of imperialism. Flyleaf inside front cover has been removed. Otherwise if very good condition. No markings. Read More
---