Search for books from Howard Karno Books, Inc. » advanced search
Search 9,230 books from this seller
Spotlight book from Howard Karno Books, Inc.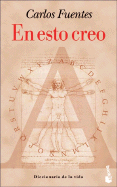 $29.80

add to wishlist
by Fuentes, Carlos
365(iii)p. color pict. fldg. wrps. 22 cm.
Featured books from Howard Karno Books, Inc.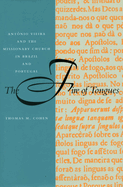 by Cohen, Thomas M., 1957-.
$53.60

add to wishlist
(Presentation copy signed by author on first free glyleaf; o/w as new) 262 p. bibl., ind., bloth boards, d.j.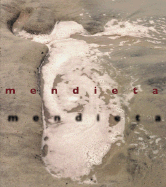 by Viso, Olga M.
$77.40

add to wishlist
With essays by Guy Brett, Julia P. Herzberg, Chrissie Iles; chronology by Laura Roulet. 286. color port. frontis, b/w plates, port., bio/chron., bibliographical references (p. 266-271) and index, color pict. boards. OCLC: 55962910. 29 cm. "This book traces Ana Mendieta's (1948-85) development from the early performance-based works made as a student at the University of Iowa, where she was grounded in the conceptual and body-oriented practices of the 1960s and 1970s, to the creation of ...
---
Mexico. Orígenes De Un Símbolo. Versión Adaptada E Ilustrada more books like this

by Heyden, Doris other copies of this book

Publisher: Dirección Gral. de Publicaciones-CNCA, INAH, México Date published: 1998 ISBN-13: 9789701809297 ISBN: 9701809297

Description: (Presentation copy signed by author on t. p; bottom front cover slightly bent; o/w vg+) 128p. color frontis, color plates, (some facs. ), gloss., bibl., ind., fldg. pict. wrps. 21 cm. Highlights: 1. Mito, tradición oral e historia.2. Los mexicas, su orígen, su nombre y su destino.3. La iconografía teotihuacana.4. El orígen de un s-mbolo. read more

Christopher Unborn more books like this

by Fuentes, Carlos other copies of this book

Binding: Hardcover Publisher: Farrar, Straus, Giroux, New York Date published: 1989

Description: Second printing. Translated from the Spanish by Alfred Mac Adam and the author. 531p. sig., color pict. d.j. 24cm. SIGNED BY AUTHOR. Translation of "Cristóbal Nonato", a futurist novel published in 1987 where author and intellectual Carlos Fuentes Macías (b. Mexico 1928-2012) predicts the destiny of Makesicko City: overpopulation, crime, and pollution. read more

by Allende, Isabel other copies of this book

Binding: Hardcover Publisher: HarperCollins Publishers, New York, NY Date published: 2007

Description: (Near fine; unclipped price) Translated from the Spanish by Margaret Sayers Peden. 330p. d.j. 25cm. FIRST EDITION SIGNED BY THE AUTHOR. read more

The Wisdom of the Sands more books like this

by Saint-Exupéry, Antoine De other copies of this book

Binding: Hardcover Publisher: Harcourt, Brace, New York, NY Date published: 1950

Description: (Some minor wear with loss of color to d. j; o/w vg+ Translated by Stuart Gilbert from the French Citadelle. Xii, 350 p. d.j. 22cm. read more

The Old Man and the Sea more books like this

by Hemingway, Ernest other copies of this book

Binding: Hardcover Publisher: Charles Scribner's Sons, New York, NY Date published: 1952

Description: (Some chipping and wear to extremities, especially the header, of dust jacket; price unclipped; o/w vg+) 140 p. d.j. 22cm. FIRST EDITION. read more

For Whom the Bell Tolls more books like this

by Hemingway, Ernest other copies of this book

Binding: Hardcover Publisher: Charles Scribner's Sons, New York, NY Date published: 1943

Description: (ex-libris of former owner on frist free flyleaf, signed by previous owner; wear and chippping at extremities of d.j.; o/w very good) 471 p. d.j. 21.5cm. First edition of novel regarded as one of Hemingway's best works. read more

Night Flight more books like this

by Saint-Exupéry, Antoine De other copies of this book

Publisher: New American Library, New York, NY Date published: 1961

Description: With a foreword by André Gide; translated by Stuart Gilbert. Signet classic, CD46. 128p. bibliographical references (p. [16]), wrps. 18cm. First Signet Classic Edition, March, 1961"--Verso T.p. Translation of "Vol de nuit. read more

Flight to Arras more books like this

by Saint-Exupéry, Antoine De other copies of this book

Binding: Hardcover Publisher: Reynal & Hitchcock, New York, NY Date published: 1942

Description: (Signed by previous owner) Translated from the French by Lewis Galantiére; illustrated by Bernard Lamotte. 128p. b/w plates, illus. endpapers, d.j. 21cm. PRESENTATION COPY BY PREVIOUS OWNER. read more

The Fire From Within more books like this

by Castañeda, Carlos other copies of this book

Binding: Hardcover Publisher: Simon and Schuster, New York, NY Date published: 1984

Description: 296p. d.j. 22cm. Castañeda tells of his instruction by don Juan Matus, a Mexican Indian sorcerer. read more
---