Search for books from Howard Karno Books, Inc. Advanced Search
Search 4,486 books from this seller
Spotlight book from Howard Karno Books, Inc.
Introduction by Judd Tully and Guillermo Roux. 207p. b/w and color plates, port., chron., cat., bibliographical references (p. 206-207), color pict. boards. Still sealed in original publisher's shrink wrap. 32cm. MAJOR RETROSPECTIVE on late 20th century master (b. Argentina, 1929)
Featured books from Howard Karno Books, Inc.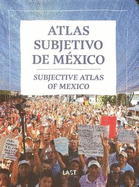 by
Driesse, Moniek Y Annelys De Vet
$41.00
191p. color & b/w plates, maps, facs., bios., diags., ind., plus 1 DVD in rear pocket on verso, color pict. wrps. 22cm. Accompanying DVD contains a video diary of sites in and near Mexico City. Contents: La subjetividad de la objetividad / Annelys de Vet--Entrevista con Monick Driesse, Analía Solomonoff sobre el Atlas Subjetivo de México / Chiara Arroyo--En el ombligo de la luna / Fernando Martín Juez--Mapas de México--Cien preguntas sobre México / María Rivero--Cómo hacerce mexicano / María ...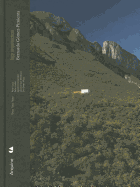 by
Cook, Peter; Zaha Hadid, Agustín Hernández, Luis Enrique Mendoza, Eric Owen Moss
$41.00
159p. b/w and color plates, port., bio. /chron., cat., color pict. fldg. wrps. 25.5cm. This book is a review of the work of Bernardo Gomez Pimienta from the foundation of his office nearly a decade ago, showing the progression of the interests and concerns of the study and its manifestation at various scales, whether in furniture, buildings or developments. Built work and projects have a simple shape rational thought and readable seeking an emotional experience of space and object.
---
La Arquitectura De = the Architecture of Gilberto L. Rodríguez more books like this

by Grayson Trulove, James (Ed. ) other copies of this book

Language: Spanish Binding: Hardcover Publisher: Grayson Publishing, Washington DC Date published: 2011 ISBN-13: 9780982439234 ISBN: 0982439237

Description: Prólogo = Forword: Francisco Mangado. Introducción = Introduction: Antonio Garza Sastré. Ensayo Casa BC-BC House Essay: Alberto Campo Baeza. 128 pages. color plates, plans, elevations, bio. /chron., color pict. d.j. 23x23 cm. CONTENTS: Prólogo--Introducción--Proyectos--Ensayo Casa BC--Proyectos en Proceso y Concursos--Selección de Proyectos--Perfil del Despacho--Créditos--Casa CG--Torre Miravalle--Casa y Pabellón Elizondo--Casa del Tec 167--Discoteca Vashiva--Calzada 3ceruno--Casa emn Palmillas ... Read More

Jorge Ambrosi more books like this

Language: Spanish Binding: Paperback Publisher: Arquine, México, D. F Date published: 2013 ISBN-13: 9786077784609 ISBN: 6077784605

Description: Textos: Miquel Adrià, Xavier Monteys, Diego Ricalde. 104 pages. b/w and color plates, plans, bio., wrps. OCLC: 887974596. 24 cm. Not that long ago architects would draw every brick and every tile to ensure total control of what was to be built: today Jorge Ambrosi remains one such architect. In the value he assigns to drawings there is a way of thinking and building that accommodates time and space at once, and it is this characteristic that the book captures. With texts by Miquel Adrià, Xavier ... Read More

Abracadabra: Mexican Toys more books like this

Binding: Paperback Publisher: Amaroma Ediciones; University of New Mexico Press, México, D. F Date published: 2002 ISBN-13: 9780890134238 ISBN: 0890134235

Description: 120 pages. color plates, color pict. frontis., cat., gold stamping on boards and spine, color pict. wrps. 26 cm. A study of the magical, symbolic and religious origins of the Mexican toys and games, illustrated with extraordinary color photographs of selected pieces of colorful and traditional folkart. Read More

Che Guevara: Una Vida Revolucionaria. Novela Gràfica more books like this

by Anderson, Jon Lee; José Hernández other copies of this book

Binding: Hardcover Publisher: Sexto Piso Editorial; Consejo Nacional de la Cultura y las Artes, CONACULTA, México, D. F Date published: 2015

Description: Libro 2, Cuba. 168 pages. color plates, draws., illus. endpapers, color pict. boards. 24 cm. Grafic novel of "The biography by Jon Lee Anderson, "Che Guevara: A Revolutionaryn Life", considered as the best and the most complete, had among many virtues, privileged access to the Che diaries and other materials that no journalist had ever been able to consult. In this graphic novel adaptation by the great caricaturist, graphic novelist and political cartoonist José Hernández, the life and work of ... Read More

El Calendario Azteca Y Otros Monumentos Solares more books like this

by Matos, Eduardo And Felipe Solis other copies of this book

Binding: Hardcover Publisher: Conaculta-Instituto Nacional de Antropologia e Historia, México, D. F Date published: 2004

Description: 164 pages. b/w and color plates, illustrations, hardbound, dust jacket. 30x30 cm. LIMITED EDITION OF 1000 COPIES. Read More

The Covarrubias Circle more books like this

by Heinzelman, Kurt (Ed. ) other copies of this book

Binding: Hardcover Publisher: University of Texas Press, Austin, Ausin, Texas Date published: 2004 ISBN-13: 9780292705883 ISBN: 0292705883

Description: (Fine, with very minor bump on upper corner of front board; light. Nickolas Muray's collection of twentieth-century mexican art. 183p. color and b/w plates, b/w pict. d.j. 25cm x 31cm. Read More

South of the Border more books like this

by Oles, James other copies of this book

Binding: Paperback Publisher: Smithsonian Institution Press, Washington D. C Date published: 1993 ISBN-13: 9781560982951 ISBN: 1560982950

Description: (bumped corners and pages; slightly worn wrps. o/w clean and in very good condition) México en la Imaginación Norteamericana, 1914-1947 = Mexico in the American Imagination 1914-1947. Con un ensayo de Karen Cordero Reiman. Xix, 296p. frontis., color and b/w plates, cat., sig., color pict. wrps. 28cm x 21.5cm. Excellent study. Many illustrations. Very useful for reference. Dedication by Mary Miller and others. First edition. IN ENGLISH AND SPANISH TEXT. Read More

Boys and Girls Together more books like this

by Goldman, William other copies of this book

Binding: Hardcover Publisher: Atheneum, New York Date published: 1964

Description: (Minor wear to edges of dust jacket) 623p. boards, color d.j. 17cm x 24cm. First Edition. Read More

Oh Skin-Nay! more books like this

by Wilbur D. Nesbit other copies of this book

Binding: Hardcover Publisher: P. F. Volland Co, Chicago, IL Date published: 1913

Description: (soiling and wear to boards, rebacked with new endpapers, no effect to text) The Days of Real Sport. (120)p. b/w illus. w/skin-tone hands and faces, attached red silk bookmark, boards. 30cm x 23cm) Read More
---