Search for books from Patty King, Hilltop Book Shop » advanced search
Search 2,100 books, 197 movies, and 171 music items from this seller
Spotlight book from Patty King, Hilltop Book Shop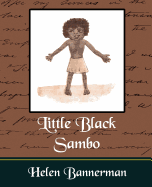 $45.00


add to wishlist
by Helen & Bonnie And Bill Rutherford Bannerman; Illustrator-Bonnie And Bill Rutherford
Good. Ex-library with usual markings (card pocket, stickers, stamps, etc..). Spine is missing pieces at top and bottom. Cover will have light edgewear. Pages in good readable shape. Binding is secure.
Featured books from Patty King, Hilltop Book Shop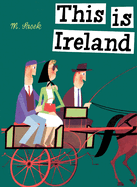 by Miroslav Sasek; Illustrator-W. H. Allen
$12.75


add to wishlist
Very Good. No dust jacket. Book will have a bit of edgewear to cover and a bumped corner. Binding is secure. Pages in great condition. No markings. Beautiful copy.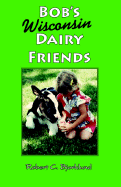 by Robert Bjorklund
$14.00


add to wishlist
Like New. Just a bit of shelf wear to cover. No markings. Gift quality condition. 100% satisfaction guaranteed.
---
by James Oliver Campbell other copies of this book

Binding: Paperback Publisher: AuthorHouse Date published: 2006-10-31 ISBN-13: 9781425969783 ISBN: 142596978X

Description: Good. Large crease to back cover. Inscribed by author to previous owner. No other markings. Binding is secure with no spine creases. Pages in great condition. 100% satisfaction guaranteed. read more

Overview Series-Police Brutality (Overview Series) more books like this

by Gail Stewart other copies of this book

Binding: Hardcover Publisher: Lucent Books Date published: 2005-02-18 ISBN-13: 9781590181904 ISBN: 1590181905

Description: Like New. Slight shelf wear to cover. Binding is tight. Book doesn't appear to have been opened. No markings. 100% satisfaction guaranteed. read more

Resilience: Stories of a Family Therapist more books like this

by Moshe Lang other copies of this book

Publisher: Mandarin Date published: 1996 ISBN-13: 9781863304597 ISBN: 1863304592

Description: Very Good. Only some slight shelf wear to cover. Binding is secure with no creases. Pages in great condition. No markings. Privately owned copy. 100% satisfaction guaranteed. read more

Alfred Hitchcock and the Three Investigators in the Mystery of the Shrinking House (Alfred Hitchcock Mystery Series, 18) more books like this

by William Arden; Dennis Lynds; Robert Arthur; Illustrator-Jack Hearne other copies of this book

Binding: Library Binding Publisher: Random House Childrens Books (Lib) Date published: 1972-09 ISBN-13: 9780394924823 ISBN: 0394924827

Description: Good. Exlibrary REBOUND in sturdy cover-has usual library markings. Lists to this title in the back of book. Binding is secure, and pages in great readable shape. read more

Portland State University Chamber Choir more music like this

by Composer-Salvador Brotons; Composer-Norman Dinerstein; Composer-Bryan Johanson; Composer-Vijay Singh; Composer-Robert... other copies of this item

Format: Audio CD Label: Albany Records Date: 2006-10-24 UPC: 034061024323

Description: Like New. CD, case and insert in like new condition. No flaws of any kind. Gift quality condition. 100% satisfaction guaranteed. read more

Santiago Calatrava more books like this

by Philip Jodidio other copies of this book

Binding: Paperback Publisher: Taschen Date published: 1997

Description: Very Good. Privately owned copy in very good condition. Slight bit of shelf wear to cover. Binding is tight and spine is uncreased. Clean pages free of writing, marks or tears. 100% satisfaction guaranteed. read more

by Ryan Zeinert other copies of this book

Binding: Paperback Publisher: Ryan Zeinert Date published: 2008-02-06 ISBN-13: 9780615175805 ISBN: 0615175805

Description: Very Good. Remainder marking to bottom outside of pages. Cover will have some light edgewear. Signed by author. No other markings. Binding is tight and spine is uncreased. 100% satisfaction guaranteed. read more

Dublin Made Me more books like this

by C. S. Andrews other copies of this book

Binding: Paperback Publisher: Lilliput Press Date published: 2002-08 ISBN-13: 9781901866650 ISBN: 1901866653

Description: Very Good. Privately owned copy. Just a light bit of wear to covers. Binding is tight and spine is uncreased. Clean pages free of writing, marks or tears. 100% satisfaction guaranteed. read more

The American Twins of the Revolution more books like this

by Lucy Fitch Perkins; Illustrator-Lucy Fitch Illustrated By Perkins other copies of this book

Binding: Hardcover Publisher: Houghton Mifflin And Company Date published: 1926

Description: Fair. School Edition. Comes with the usual library markings. Much edgewear to cover-worn to boards in places. Pages will have some smudges and foxing, but are in good readable shape. Binding is secure. No dust jacket. Blue cover. 100% satisfaction guaranteed. read more
---