Posted March 28, 2010
Having become an iconic New Hampshire reclusive during his later decades, the 'mystery' of author J. D. Salinger's whereabouts has fed the intrigue and the perpetuating classroom and booklover discussions. At least twice a year, young folks....
---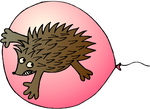 Hedgehog's Whimsey Books
New England, US History, Writers, Journalism, Arab Studies, Fiction, Sustainability, Children's, Hand & Visual Arts, Music, Old Newspapers, more ...
Hi, Folks ... Mom said, 'I need to downsize'. Moving to assisted living, what she couldn't take included 8,000-plus books & records. A decade later, my upcountry barn is bursting. Books multiply as others recycle priorities. I now have 30,000 or more books looking for good homes, and my learning curve has been a roller coaster. I celebrate word-crafters, thought-tumblers, laughter ... the arts of communication at every turn. I preserve, protect, and share. I am also Hedgehog Publishing, 'Words & Pictures by & for Folks with Prickly Backs, Soft Bellies, & Small Brains'.
E-mail Hedgehog's Whimsey Books
Overall Seller Rating:
Alibris seller since April 2009
---
Search for books from Hedgehog's Whimsey Books Advanced Search
Search 7,937 books, 1 movie, and 4 music items from this seller
Spotlight book from Hedgehog's Whimsey Books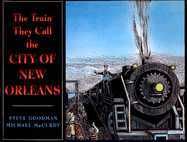 McCurdy, Michael (Illustrated by). Fine in fine dust jacket. Light shelf wear or blemishing. Unread. Illustrated glossy paper over boards, matched on jacket. Picture book. 32 p. Map. Color woodcut-style Illustrations. Audience: Children/juvenile. Trains / Folk popular song: Chicago-based songwriter Steve Goodman wrote these lines in 1970 when he was about 21; performer Arlo Guthrie made it a household tune as it earned a Grammy Award; and multi-award-winning book illustrator Michael McCurdy ...
Featured books from Hedgehog's Whimsey Books
by
Frost, David, and Deakin, Michael
$3.00
Levin, Arnie (Illustrated by) Fine. Mass-market (rack) paperback. Audience: General/trade. Humor: Facts gleaned from the world's memorable moments some wish not to remember. Irreverent. Example: a now famous firm turned sown the patent for the typewriter, confident that "no mere machine can replace an honest and reliable clerk". British media personality David Frost, d.2013, early on hosted TV's That Was the Week That Was; and later hosted a televised task and interview show, bringing forth ...
by
Storm, Robert
$15.00
Very good. No dust jacket as issued. VG-; Spine exterior seam tears, but intact; minor chips, cover blemishes; gauze showing inside front cover. Edgewear; pages yellowed; p25-26. Owner's name in pencil. 425 p. B&W cartoon illustrations. Like the Big Little Books series. Based on the famouse adventure strip, back cover w/ illustration: 4 men at table, single dramatic overhead light. G-man involved in a lot of intrigue and action. Wow, brains and body both!
---
The Lotteries, a novel more books like this

by Winston, Daoma other copies of this book

Edition: Book Club Edition. Binding: Hardcover Publisher: William Morrow & Company. Date published: 1980

Description: Fehr, Terry (Jacket design by). Good in very good dust jacket. Ex-library. Jacket had been protected by library clear plastic. Minor spine tilt, page block soiling. 223 p. Dark and light brown paper over boards. Fiction: Suspense and fear come to a small town big bucks lottery winner in upcountry New England. She receives a series of anonymous letters, each postmarked closer to where she lives. Themes of twisted passions, family madness, buried scandal. Read More

Earthly Creatures, Ten Stories more books like this

by Jackson, Charles other copies of this book

Edition: First edition. 1st printing. Ballantine Original 36. Binding: Mass-market paperback Publisher: Farrar, Straus and Young w/ Ballantine Books., New York. Date published: 1953

Description: Maguire (Cover art by). Good. Loose title page. Minor cover wear. Short front corner crease, top. Mass-market (rack) paperback. 222 p. Vintage paperback cover artwork. Author of "The Lost Weekend" and "The Fall of Valor" was known for writing about characters who faced ordinary challenges, but for not always reacting as most would. His sympathy was for human foibles. A small town New York resident when young, later a tuberculosis patient, he was living in Orford NH during the decade prior to ... Read More

Jack LaLanne's Slim and Trim Diet and Exercise Guide (Woman's World Library) more books like this

by LaLanne, Jack, and Eisenger, Larry (Series Editor-in-Chief) other copies of this book

Edition: #205. Binding: Hardcover Publisher: Fawcett Publications Inc., New York. Date published: 1969

Description: Gowland, Peter (Photographs by) Very good. No dust jacket. Moderate soiling, foxing to exterior. Back inside spine seam separated but not loose. 128 p. Includes: illustrations, diagrams. Hardcover 8.5x11in. Color pictorial cover; Color & B&W demonstration photos inside. Red end papers. TV exercise personality Jack LaLanne is pictured throughout, with chapters for physical workouts on parts of the body. Diet and recipe information in last chapters. Read More

Sarah Josepha Hale: A New England Pioneer, 1788-1879 more books like this

by Rogers, Sherbrooke other copies of this book

Edition: First edition. Binding: Trade paperback Publisher: Tompson & Rutter, Grantham, N.H. Date published: 1985 ISBN-13: 9780936988108 ISBN: 093698810X

Description: Very good. No dust jacket as issued. Signed by author. Moderate spotting to cover bear top. Minor spine sun-fade. Inscribed by author, 1985. 135 p.; 23 cm. Pink stiff paper covers; black titles; seated Hale, silhouette in oval. Bibliography. Index. Biography: Native to Newport NH--where Richards Free Library celebrates her history with the coveted Sarah Josepha Hale Award annually for contributions to literature by a New England-based author--Hale was a 19th century writer, social reformer, and ... Read More

The Pegmatite Mines Known as Palermo, North Groton, New Hampshire; more books like this

by Whitmore, Robert W., And Lawrence Jr., Robert C. other copies of this book

Edition: First edition. First edition. Self-published. Binding: Hardcover Publisher: Friends of Palermo Mines., Weare NH. Date published: 2004 ISBN-13: 9780974061344 ISBN: 0974061344

Description: Wilda, Frederick C. (Mineral Illustrations by). New in new dust jacket. Signed by author. signed by illustrator; Slightest of rubbing to spine corners of brown "leatherette" covers. 219 p. Includes: Color & B&W illustrations, diagrams, maps, index, bibliography. Exquisitely detailed and thorough; quality book design and artwork; cystals include whitmoreite named for the owner of Palermo (and author); historic photos; map overlays; This is an extraordinary piece of history as well as a wonderful ... Read More

Where the Blue Begins more books like this

by Morley, Christopher other copies of this book

Edition: Complete and Unabridged. No price; likely book club. Binding: Hardcover Publisher: Grosset & Dunlap by arr. w/ J P Lippincott Co., New York. Date published: 1922

Description: Very good in good dust jacket. Jacet has fased spine, barely readable. DJ edges have short chips, tears. Turquoise cloth over boards. Dark blue titles, cover & spine. Attractive, simple jacket front, white and blue waves cresting against pale blue. Red outlined titles above. 215p. Fiction, a bit of absurdity: Our hero Gissing is a dog who wonders about God and freedom. He goes forth from his comfortable home and finds work first as a floor-walker in a big department store. Freedom is not there. ... Read More

Letters of James Agee to Father more books like this

by Agee, James other copies of this book

Binding: Mass-market paperback Publisher: Bantam, New York Date published: 1963

Description: Very good. No dust jacket as issued. Read More

Death of a Salesman more books like this

by Miller, Arthur other copies of this book

Edition: 1st Compass printing. No print line. 95c cover price. C-32. Binding: Trade paperback Publisher: A Compass Book / Viking., New York Date published: 1958

Description: Hirsch, Willy (Cover artwork by). Very good. No dust jacket as issued. Page block light soiling. Clean interior. Front patch of red dye, 1-plus-inch. Trade paperback, bronze and yellow cover: back view salesman w. cases, walking. A classic play: This drama is about a traveling salesman at career's end, and his interaction with family, reflecting on his career and the level of angst he has reached. Arthur Miller won numerous awards for this work, including the Pulitzer Prize for Drama. The name ... Read More

Point of No Return more books like this

by Marquand, John P. other copies of this book

Binding: Hardcover Publisher: Little, Brown., Boston. Date published: 1949

Description: Good. No dust jacket. Spine titles darkened. Corner bump, exposing lower front board tip. Cover soiling moderate. ix, 559 p. 21 cm. Classic social strata fiction based on John Marquand's small industrial city American "home town" of Newburyport, Massachusetts. Behavioral and monetary classes rose with the gradual terrain from the riverfront harbor along the Merrimack to High Street in the real Newburyport. Read More
---