Posted January 17, 2012
Code KUNG Offer $3 off $30 +Expiration 8/27/2012 Code FU Offer $8 off $60 +Expiration 8/27/2012 Code PANDA Offer $15 off $100 +Expiration 8/27/2012 Code ....
---
harvardyard
Specializing in academic titles since 1998.
Almost all books mailed next business day. We mail 6 days a week. Please email us with any questions.

Overall seller rating:
Alibris seller since November 2008
---
Search 4,732 books, 8 movies, and 52 music items from this seller
Spotlight book from harvardyard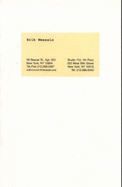 $229.06

add to wishlist
by Erik Wesselo
New. New.
Featured books from harvardyard by Andre Paccard; Translator-M. Guggenheim
$875.00

add to wishlist
Very Good. BOTH VOLUMES 1 & 2 ARE BEING SOLD TOGETHER: ISBN: vol. 1-2864860031, vol. 2-286486004x, (N. 88 of 262) in very good condition, pages are tight and unmarked, covers are very good, slight wear wear on surfaces of dust jackets, more photos available on request.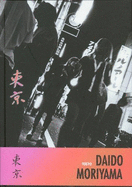 by Daido Moriyama
$109.00

add to wishlist
Like New. New book, with slight shelfwear to cover.
---
The condition of the working-class in England in 1844, with preface written in 1892 more books like this

by Engels, Friedrich, and Wischnewetzky, Florence Kelley other copies of this book

Binding: Hardcover Publisher: Allen and Unwin, London Date published: 1952

Description: Very good in very good dust jacket. xix, 298, [2] p. 19 cm. Social science series.. name clipped off flyleaf, otherwise very good with dust jacket read more

condition:

Book:

seller name and rating:

harvardyard, MN, USA

Sex, Love, and Money: Revenge and Ruin in the World of High-Stakes Divorce more books like this

by Nissenbaum, Gerald, and Sedgwick, John other copies of this book

Edition: Advanced Reading Copy. Binding: Trade paperback Publisher: Hudson Street Press Date published: 2010

Description: Fine. No dust jacket as issued. advance uncorrected proof, softcover read more

condition:

Book:

seller name and rating:

harvardyard, MN, USA

Contemporary Chinese Photography more books like this

by Gu Zheng other copies of this book

Binding: Hardcover Publisher: People's Publishing House Date published: 2011-01-11 ISBN-13: 9780956288066 ISBN: 0956288065

Description: Like New. read more

condition:

Book:

seller name and rating:

harvardyard, MN, USA

The Holy Bible, Containing the Old and New Testaments: Translated Out of the Original Tongues and With the Former Translations Diligently Compared and Revised [King James Version] more books like this

by [King James Version] other copies of this book

Binding: Hardcover Publisher: American Bible Society Date published: 1862-01-01

Description: Good. Leather bound bible with gold titles and decorations, gilt pages edges, minor wear on edges of cover, pages are unmarked, prayer written on front flyleaf, owner's name "A. S. Blauvelt" stamped in gold on front cover. read more

condition:

Book:

seller name and rating:

harvardyard, MN, USA

The Gargoyle more books like this

by Davidson, Andrew; Hoppe, Lincoln [Reader] other copies of this book

Binding: Audio CD Publisher: Random House Audio Date published: 2008-08-05 ISBN-13: 9780739328958 ISBN: 0739328956

Description: Good. Former library copy with usual markings and stickers, CDs in a plastic case. read more

condition:

Book:

seller name and rating:

harvardyard, MN, USA

Pimsleur Language Programs Spanish (the Complete Course I, Part a)

by Beverly Pimsleur other copies of this book

Binding: Audio CD Publisher: Simon & Schuster Date published: 1998-01-01 ISBN-13: 9780788797583 ISBN: 0788797581

Description: Good. Former library copy with usual markings and stickers, 9 CDs and a booklet in a plastic case. read more

condition:

Book:

seller name and rating:

harvardyard, MN, USA

The Letters more books like this

by Spinoza, Benedictus De; Shirley, Samuel [Translator]; Barbone, Steven [Introduction]; Rice, Lee [Introduction]; Adler, Jacob... other copies of this book

Binding: Hardcover Publisher: Hackett Pub Co Inc Date published: 1995-12-01 ISBN-13: 9780872202757 ISBN: 0872202755

Description: Very Good. Pages are tight and unmarked, cover is very good. read more

condition:

Book:

seller name and rating:

harvardyard, MN, USA

The Schools of Herman Hertzberger more books like this

by De Swaan, Abram other copies of this book

Language: Dutch/Flemish Binding: Paperback Publisher: nai010 publishers Date published: 2013-04-30 ISBN-13: 9789064506468 ISBN: 9064506469

Description: Like New. Pages are tight and unmarked, spine is uncreased, cover is very good. read more

condition:

Book:

seller name and rating:

harvardyard, MN, USA

Magnus Hirschfeld: a Portrait of a Pioneer in Sexology more books like this

by Wolff, Charlotte other copies of this book

Binding: Hardcover Publisher: Quartet Books Date published: 1987-06-01 ISBN-13: 9780704325692 ISBN: 0704325691

Description: Very Good. Pages are tight and unmarked, cover and dust jacket are very good. read more

condition:

Book:

seller name and rating:

harvardyard, MN, USA
---