Search for books from Joseph Lewis » advanced search
Search 10,197 books, 1 movie, and 3 music items from this seller
Spotlight book from Joseph Lewis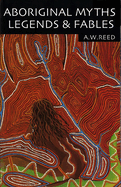 $25.00

add to wishlist
by Reed, A.W.
Very Good. 1876334290 4 Vol. Set: Stories; More Stories; Legends; Fables; 1993-4 Reprint Editions Reed/Heinemann Australia Pocketbooks; texts unmarked; color covers near mint; spines uncreased; NOT x-library; 524pp; illus.
Featured books from Joseph Lewis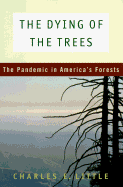 by Little, Charles E.
$12.50

add to wishlist
Very Good. 0670841358 1st Edition, 1st Printing (w/full number line 1-10) 1995 Viking Penguin (Publisher; NY) HARDBACK; text clean/UNMARKED; color jacket surface rubbing w/minor scratches (latter on back)/edge wear w/no tears + some tiny nicks; price unclipped; spine strong; NOT x-library; No remainder mark; Not book club; 276 pages + 12 preliminary pgs; preface; 11 chapters; notes; index; brief author biography w/b+w photograph; color front cover photo by Rob Badger w/wrap-around design by ...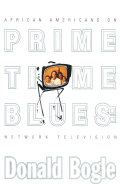 by Bogle, Donald
$13.00

add to wishlist
Very Good. 0374237204 1st Edition 2001 Farrar, Straus & Giroux Hardback; text clean/unmarked; color dj light rubbing/edges fine; price unclipped; NOT x-library; No remndr mark; 520pp; index/photos/bibliog/booknotes.
---
by Browning, Frank other copies of this book

Binding: Hardcover Publisher: North Point Pr Date published: 1998-09 ISBN-13: 9780865475373 ISBN: 0865475377

Description: Fine. 0865475377 SIGNED w/PERSONAL INSCRIPTION by Author. 1st Edition (Stated) 1998 North Point Press/Farrar, Straus & Giroux (Publisher; NY) HARDBACK; text clean/UNMARKED; appears UNREAD; color dj near mint/light edge wear w/no tears or nicks; price unclipped; spine perfect; NOT x-library; No remainder mark; 241 pages+12 preliminary pgs; prologue; 7 chapters; 3 appendices; references (bibliography); author photograph w/brief biography on inside flap of back cover; full-color apple ... read more

condition:

Book:

seller name and rating:

Joseph Lewis, CA, USA

by Lehmann, Lucy other copies of this book

Binding: PAPERBACK Publisher: Vintage Date published: 2003 ISBN-13: 9781740512275 ISBN: 1740512278

Description: Fair. 1740512278 2003 Reprint Edition Vintage Bks/Random House Australia Trade Paperback; text clean xcept 1 blank pp/water rippling 40pp; color cover few scuffs+creases/corner curls; spine perfect; NOT x-library; 366pp. read more

condition:

Book:

seller name and rating:

Joseph Lewis, CA, USA

Bloomsbury Women: Distinct Figures in Life and Art more books like this

by Marsh, Jan other copies of this book

Edition: American ed. Binding: Hardcover Publisher: Henry Holt & Co Date published: 1996-02 ISBN-13: 9780805045505 ISBN: 0805045503

Description: Very Good. 0805045503 1st Edition(Stated), 1st Printing 1996 Henry Holt & Company (Publisher; NY) Oversize HARDBACK; text clean/UNMARKED; color dj near mint/light edge wear w/no tears or nicks; price unclipped; spine strong; NOT x-library; No remainder mark; 158 pages+2 in. read more

condition:

Book:

seller name and rating:

Joseph Lewis, CA, USA

Women in a River Landscape: a Novel in Dialogues and Soliloquies more books like this

by Boll, Heinrich other copies of this book

Binding: Hardcover Publisher: Martin Secker & Warburg Ltd Date published: 1989-02 ISBN-13: 9780436054600 ISBN: 0436054604

Description: Good. 0436054604 1990 Reprint Edition Minerva/Secker & Warburg British Trade PAPERBACK; text clean xcept name; color cover scuffs/corner creases/edge wear; spine perfect; NOT x-library; No remndr mark; 208pp. read more

condition:

Book:

seller name and rating:

Joseph Lewis, CA, USA

by Wendt, Albert other copies of this book

Binding: PAPERBACK Publisher: Longman Paul ISBN-13: 9780582717534 ISBN: 0582717531

Description: Very Good. 0582717531 1st Edition 1977 Longman Paul Ltd (Auckland, New Zealand) Trade Paperback; text clean/unmarked xcept tiny inscrip; color cover surface scuffs/edge wear; spine perfect; NOT x-library; 147pp; glossary. read more

condition:

Book:

seller name and rating:

Joseph Lewis, CA, USA

The Forest of Childhood: Poems From Sweden more books like this

other copies of this book

Binding: PAPERBACK Publisher: New Rivers Press Date published: 1996-10-15 ISBN-13: 9780898231359 ISBN: 0898231353

Description: Very Good. 0898231353 1996 New Rivers Press Abroad Bk Trade Pbk Edition; text clean/unmarked; color cover light rubbing/edge wear; spine unbroken; NOT x-library; no remainder mark; 207 pages; 105 poems; 10 poets. read more

condition:

Book:

seller name and rating:

Joseph Lewis, CA, USA

by Garrigues, Eduardo other copies of this book

Binding: Hardcover Publisher: University of New Mexico Press Date published: 2002-09 ISBN-13: 9780826323408 ISBN: 0826323405

Description: Very Good. 0826323405 1st Edition (Stated) 2002 University of New Mexico Press Hardback; text clean/unmarked; color dj light rubbing/edges fine w/no tears or nicks; unclipped; spine strong; NOT x-library; No remainder mark; 308 pages+12 preliminary pgs; translated by Nasario Garcia; intro; prologue; 7 books/chapters; colophon; "vigil of the gods"; glossary; color jacket design+illustration by Mina Yamahita; gift quality collectible copy. read more

condition:

Book:

seller name and rating:

Joseph Lewis, CA, USA

Artists and Enemies: Three Novellas more books like this

by Cohen, Arthur A. other copies of this book

Binding: Hardcover Publisher: David R Godine Date published: 1987-02 ISBN-13: 9780879236502 ISBN: 0879236507

Description: Very Good. 0879236507 1st Edition (Stated) 1987 David R. Godine Publisher (Boston, MA) HARDBACK; text clean/UNMARKED; color dj near mint/light edge wear w/no tears or nicks; price clipped; spine strong; NOT x-library; No remainder mark; 288 pages; 3 novellas: Hans Cassebeer + the Virgin's Rose, The Monumental Sculptor, and Malenov's Revenge; each novella focuses on an artist--Giorgione, Estienne Delahaye, Yevgeny Mikhailovich Malenov--in European art world between 1919 till well after WWII; ... read more

condition:

Book:

seller name and rating:

Joseph Lewis, CA, USA

Hook's Mountain (Reprint) more books like this

by Mcqueen, James other copies of this book

Binding: PAPERBACK Publisher: Penguin (Non-Classics) Date published: 1990-03 ISBN-13: 9780140121629 ISBN: 0140121625

Description: Very Good. 0140121625 1989 Penguin Bks Australia Trade Paperback; No Edition Stated; text clean/unmarked; paper aging; color cover near mint w/corner bend; spine perfect; NOT x-library; No remainder mark; 214 pages. read more

condition:

Book:

seller name and rating:

Joseph Lewis, CA, USA
---