Search for books from Turgid Tomes » advanced search
Search 5,118 books, 3 movies, and 7 music items from this seller
Spotlight book from Turgid Tomes
$10.00

add to wishlist
by Woolf, Neville
Very Good. 0407001255 Butterworths, London, 1982. Hard cover, first edition. Previous owner's stamp on front flyleaf, otherwise VG condition in VG dust jacket.
Featured books from Turgid Tomes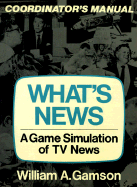 by Gamson, William A.
$11.00

add to wishlist
Very Good. 0029112001 Free Press, NY, 1984. Trade paperback in VG condition; a nice clean copy. This is the coordinator's manual.
by Owen, Gwil
$10.00

add to wishlist
New. 634479735806 Rambler Records, 2008. This is a new copy, still sealed. Produced by Richard Ferreira and Gwil Owen. Guest musicians and singers include David Olney, Molly Felder (of Swan Dive), Jim Hoke, Will Kimbrough, Jeff Black and others. Song titles are: Gravy, Mississippi Moonrise, Don't Break Funky on Me, One of These Lonely Days, Faith, Cadillac, Peace & Love, What I'm Puttin' Down, My Love for You, Reach Out.
---
Providence more books like this

by Campbell, Will D. other copies of this book

Binding: Hardcover Publisher: Longstreet Pr Date published: 1992 ISBN-13: 9781563520242 ISBN: 1563520249

Description: Fine. 1563520249 Longstreet, Atlanta, 1992. Hard cover, first edition. Fine condition in Fine dust jacket; signed, dated and inscribed by author on front flyleaf. A lovely copy. read more

condition:

Book:

seller name and rating:

Turgid Tomes, TN, USA

Hannu Siren: Relations more books like this

by Siren, Hannu other copies of this book

Binding: Hardcover Publisher: Rakennustieto Publishing Date published: 1999 ISBN-13: 9789516827189 ISBN: 9516827187

Description: Fine. 9516827187 Rakkenustieto, Finland, 2003. Hard cover, presumed first edition; signed by Hannu Siren on front flyleaf. Fine condition with no dust jacket, as issued. 159 pages. read more

condition:

Book:

seller name and rating:

Turgid Tomes, TN, USA

Strength of Materials for Technicians more books like this

by Drotsky, J. G. other copies of this book

Binding: PAPERBACK Publisher: Butterworth-Heinemann Date published: 1985 ISBN-13: 9780409110821 ISBN: 0409110825

Description: Very Good. 0409110825 Butterworths, 1984. Trade paperback in VG condition; a nice clean copy. 260 pages. read more

condition:

Book:

seller name and rating:

Turgid Tomes, TN, USA

Hammertown more books like this

by Turner, Michael; Shier, Reid other copies of this book

Binding: PAPERBACK Publisher: Fruitmarket Gallery Date published: 2002 ISBN-13: 9780947912383 ISBN: 094791238X

Description: Fine. 094791238X Fruitmarket Gallery, Edinburgh, 2002. Trade paperback in Fine condition; 95 pages. read more

condition:

Book:

seller name and rating:

Turgid Tomes, TN, USA

Dave Darrin and the German Submarines Or Making a Clean-Up of the Hun Sea Monsters more books like this

by Hancock, H. Irving other copies of this book

Binding: Hardcover Publisher: Saalfield

Description: Very Good. B000J2Y4YC Saalfield, OH, 1919. Hard cover, first edition. Stamped 'Discard' on front flyleaf, otherwise VG condition in Good dust jacket which is a bit edge worn. This is NOT an ex-library book. read more

condition:

Book:

seller name and rating:

Turgid Tomes, TN, USA

Votes for Women! : the Woman Suffrage Movement in Tennessee, the South, and the Nation more books like this

other copies of this book

Binding: Hardcover Publisher: University of Tennessee Press Date published: 1995 ISBN-13: 9780870498367 ISBN: 0870498363

Description: New. 0870498363 University of Tennessee Press, Knoxville, 1995. Hard cover, first edition. Fine condition in Fine dust jacket; this is a new book still sealed in plastic. read more

condition:

Book:

seller name and rating:

Turgid Tomes, TN, USA

Legend of the Free State of Jones more books like this

by Leverett, Rudy H. other copies of this book

Binding: PAPERBACK Publisher: Univ Pr of Mississippi (Trd) Date published: 1984 ISBN-13: 9780878052271 ISBN: 0878052275

Description: Very Good. 0878052275 University Press of Mississippi, 1984. Trade paperback in VG condition; 131 pages. read more

condition:

Book:

seller name and rating:

Turgid Tomes, TN, USA

Tools to Aid Environmental Decision Making (Engineering and Technology) more books like this

other copies of this book

Binding: Hardcover Publisher: Springer Date published: 1998 ISBN-13: 9780387985558 ISBN: 0387985557

Description: Very Good. 0387985557 Springer, NY, 1999. Hard cover, first edition. VG condition with no dust jacket, as issued; a nice clean copy. read more

condition:

Book:

seller name and rating:

Turgid Tomes, TN, USA

A Season in Hell By Arthur Rimbaud; Translated By Bertrand Mathieu; Preface By Anais Nin; Etchings By Jim Dine By Arthur Rimbaud; Translated By Bertrand Mathieu; Preface By Anais Nin; Etchings By Jim Dine By Arthur Rimbaud; Translated By Bertrand Mathieu; more books like this

by Rimbaud, Arthur; Mathieu, Translated By Bertrand; Nin, Preface By Anais; Dine, Etchings By Jim other copies of this book

Binding: PAPERBACK Publisher: Pomegranate Date published: 1976 ISBN-13: 9780915192014 ISBN: 0915192012

Description: Very Good. 0915192012 Pomegranate Press, Boston, 1976. Trade paperback; has a touch of minor soiling to the covers, otherwise VG condition. A nice clean copy. read more

condition:

Book:

seller name and rating:

Turgid Tomes, TN, USA
---