glenn david books
Welcome to Glenn David Books! Glenn, along with help and support of his wife Nancy, specialize in clean, previously owned books. We carry a large selection of Academic books, Memoirs, American & Military History as well as Classic Children's books. Service is very important to us. This service continues to give us many repeat customers. We mail all purchases within one business day. Check out our Customer Comments!

Overall seller rating:
Alibris seller since June 2008
---
Search for books from glenn david books » advanced search
Search 5,139 books from this seller
Spotlight book from glenn david books $35.00

add to wishlist
by Hazel Lockwood
Very Good in Very Good jacket. This is " A Little Golden Book #13 with Cover, Second Printing, Aug. 1944." The condition of this Classic Children's Book is Very Good, and the cover is Very Good or better. The book cover has brown bleeding on the cover at some sections of the edges. The cover is clean otherwise with hardly any wear. The blue cloth spine is in great shape, and it is complete. The back board is in very clean condition and it goes to #19. The end pages are unmarked and clean ...
Featured books from glenn david books by Garden City Publishing Co, Inc
$12.95

add to wishlist
Ninon Mac Knight. Very Good+ No Jacket. The condition is Very Good+, no jacket. This is a red board with illustration. This is a large (11'' X 8") paper covered boards Classic Children's Book. The spine is cloth. The book has some light surface wear, and spine end wear, but over all it is very nice. The corners are only lightly rubbed. The pages are very clean & bright, and they are not torn or wrinkled. They are also clean and unmarked. There is a p/o name on the top of the half-title page. ...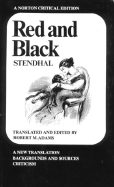 by Stendhal
$3.50

add to wishlist
Very Good. No Jacket Issued. The condition of this Trade Paperback critical edition is Very Good. "A New Translation, Backgrounds and Sources, Criricism." This is the First Paperback Edition, 5th printing. This is a soft cover on Red and Black by Stendhal. Included with this book is a nice newspaper review by the New York Times. The cover is nice and clean, and the pages are tight. The binding is firm and the spine is straight. This spine only has a slight reading bend. This book has some ...
---
Curses, Inc. and Other Stories more books like this

by Vivian Vande Velde other copies of this book

Edition: First Edition Binding: Hardcover Publisher: Jane Yolen Books / Harcourt Brace & Co. Date published: 1996 ISBN-13: 9780152014520 ISBN: 0152014527

Description: Good+ in Very Good jacket. Magic spells, enchantments, scary stories, humorous stories, all ten of them to entertain your young reader. Illustrated jacket with mylar cover ( Not an x-library ). Condition for hard back is GOOD+ with some bumps along top and bottom edges. Dust Jacket appears VERY GOOD since it is protected by mylar cover. Interior the pages are nice and bright with no writing. Front and back free pages have a small yellow stain. ( Eating while reading, couldn't put it down? ) ... read more

Truly Scary Stories for Fearless Kids more books like this

by Greg Ioannou other copies of this book

Binding: Hard Back Publisher: Key Poryer Books Ltd. Date published: 1998 ISBN-13: 9781550139945 ISBN: 1550139940

Description: Joe Wissmann / Bill Slavin. Very Good+ in Very Good jacket. The condition is VERY GOOD+. The Dust Jacket is VERY GOOD. It's time for scary fun with nearly thirty authors to entertain you. All kinds of neat stories that will give you thrills and chills. This colorful hard back has laminated boards. This book is profusely Illustrated by: Joe Weismann & Bill Slavin. there is a shadow of where a label was on front paste down. The jacket has some wear around the corners. This book has strong ... read more

Her Majesty's Spymaster more books like this

by Stephen Budiansky other copies of this book

Edition: First Printing Binding: Hardcover Publisher: Viking Penguin Date published: 2005 ISBN-13: 9780670034260 ISBN: 0670034266

Description: Near Fine in Very Good+ jacket. Near Fine hard back with a Very Good+ jacket. This is the First Printing of a very interesting book. The jacket has a very nice illustration. " Elizabeth, Sir Francis Walsingham, and the Birth of Modern Espionage". This binding is very good, and the spine is straight. The jacket has some shelf wear, and a small scratch on back cover. No wrinkles no tears. Internally the pages are unmarked, and very clean. There are a number of illustrations including maps and B ... read more

by Walt Disney other copies of this book

Binding: Hardcover Publisher: Whitman Publishing Co. Date published: 1965

Description: Very Good. No Jacket Issued. Whitman Big Tell-a-Tale Book in Very Good condition, Authorized Edition. Poems by A. A. Milne. This is a orange hard cover illustrated childrens board. The book's covers are very clean with very little wear. There is some mild wear on board corners. The head and foot of spine have some wear but are not bumped. The edges are very nice as with the spine edge. Our binding is fine and inside the pages are clean, and bright with no writing. unpaginated. read more

Miss Lea's Bible Stories for Children more books like this

by Rosemary Lea other copies of this book

Binding: Hardcover Publisher: Zagat Survey / Book of the Month Club Date published: 1995

Description: Very Good+ in Very Good+ jacket. This is a beautiful book with a colorful laminated hard cover. Book-of-the-Month Club edition. There are 52 shory Bible stories in this one volumn with beautiful illustrations. The condition of this book is VERY GOOD+, and the dust jacket is also VERY GOOD+. The pages are very nice without writing. There are a few dog eared pages. The binding and spine are very good. This is really a very nice book for your children to read. read more

My Giant Fold-Out Book of Bible Stories more books like this

by Allan Zobel-Nolan other copies of this book

Edition: First Printing Binding: Hardcover Publisher: Readers Digest Children's Books Date published: 2005 ISBN-13: 9780794410155 ISBN: 0794410154

Description: Doherty, Paula. Very Good+ No Jacket Issued. This is a great idea for children as a learning tool. Five fold out flaps telling various Bible stories. This large laminated hard cover is in VERY GOOD+ condition with only minor bumps and cover wear. The book is extra strong and the binding is very strong. The spine is square and the covers are bright. Inside the heavy pages are very clean and without writing or inscription. Great buy! read more

The Silver Chalice, the Story of the Cup of the Last Supper more books like this

by Thomas B. Costain other copies of this book

Edition: Book Club (BCE/BOMC) Binding: Hardcover Publisher: Doubleday and Co. Garden City Date published: 1952

Description: Very Good+ in Good+ jacket. Beautiful hard cover book especially for it's age. Book Club Edition. No Date other then copyright 1952. Condition is Very Good+, with a very nice light blue boards, with silver lettering. Binding is good, spine is straight, and the pages are very clean & white. Jacket is Good+, with general wear, wrinkles and small tears. Great book to read. 503 pages. read more

Paul Patoff more books like this

by F. Marion Crawford other copies of this book

Binding: Cloth Publisher: Houghton Mifflin Co. Date published: 1887

Description: Very Good. No Jacket. Very nice classic in olive cloth hard cover. Flower design and title on front board in black. Gold lettering on spine. Front and back boards are clean. Copyright 1887 no other dates. Title page states Thirteenth Thousand. No jacket. Book condition: Very Good, with very good binding, and nice straight spine. Wear on corners, and also spine head and foot. Top, side and bottom edges have very little wear. Inside the book is very nice with clean pages. No writing or ... read more

The Big Fisherman more books like this

by Lloyd C. Douglas other copies of this book

Edition: First Edition Binding: Cloth Publisher: Houghton Mifflin Co. Date published: 1948

Description: Good in Poor jacket. Matching dates on title page and copyright page. 1st Edition Nice Red and black hard cover. Condition of book is Good. White stain on back cover, otherwise little wear. Binding is holding but has a slight upper gap. Spine is still straight. Inside pages are very good with no writing or inscriptions. The Dust jacket is poor with a variety of issues, but at least we have one. Nice maps on end pages. 581 pages. read more
---