Search 10,245 books, 2 movies, and 17 music items from this seller
Spotlight book from Abyssbooks $15,000.00


add to wishlist
by Soane, Sir John
Very Good+ Elephant Folio-over 15"-23" tall Rare publication dated 1788 by the famed architect Sir John Soane of Great Britain, this volume has been rebound-gray hardboard with black leather triangle corners and spine with 2" wrap around, 20-1/2" tall by 14-1/2" wide, also has fresh end pieces as well as the original end pieces. Limited to 180 copies, Watermark is on page 9, tight and straight with clean rounded corner tips, tanning, foxing, a very few pages have small, short, closed tears-five ...
Featured books from Abyssbooks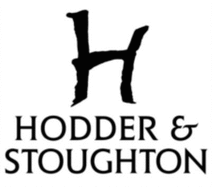 by Scott, Doug
$52.90


add to wishlist
Author-Photography. Very Good+ in Very Good jacket. Signed by Author(s) Folio-over 12"-15" tall. Copy has slightly rubbed corners, dj has rubbing, knicked tips of corners, tiny spot on spine, slight edgewear with two very small closed tears. Personal inscription by the author on 1st title page. Magnificent photographic essay of Doug Scott's historic ascent of the South West Face of Everest, and other treks in his remarkable climbing career. In his own words "the photos are of the coimbs that ...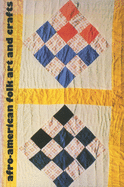 by Chase, Judith Wragg
$74.51


add to wishlist
Near Fine in Very Good jacket. Signed by Author(s) 4to-over 9¾"-12" tall. Copy has minor shelf wear, crease on bep, dj has edgewear with knicks, chipped, small closed tears (3), yellowing. Personal inscription by the author on fep. This book traces the work of black artists and craftsmen, slave and free, on plantations and in the cities of colonial America; it discusses the work of the pioneer black artists of the eighteen and nineteenth centuries, and shows their relationship to the ...
---
The Origins of Kuwait more books like this

by Slot, B. J. other copies of this book

Binding: Hardcover Publisher: E. J. Brill, Leiden, The Netherlands Date published: 1991 ISBN-13: 9789900494096 ISBN: 9900494091

Description: Very Good+ in Very Good+ jacket. 4to-over 9¾"-12" tall. Copy has owners inscription inked inside front cover, very slight shelf wear, dj has edgewear with a few tiny knicks, rubbing. This book takes the history of Kuwait back using European sources. It includes analyses and comparisons of indications on maps from the 16th century onwards and of references to the Kuwait area in documents produced by officials of the Dutch East India Company. Illustrated with many full page color maps from the ... read more

condition:

Book:

seller name and rating:

Abyssbooks, CO, USA

Computer Organization more books like this

by Hamacher, Vranesic, Zaky other copies of this book

Edition: Fourth Edition Binding: Hardcover Publisher: McGraw-Hill Book Company, NY Date published: 1996 ISBN-13: 9780070258839 ISBN: 007025883X

Description: Near Fine. 8vo-over 7¾"-9¾" tall. Copy has tiny knick upper edge, rubbing. This book presents hardware design principles and shows how hardware design is influenced by the requirements of software. xix/555pp. read more

condition:

Book:

seller name and rating:

Abyssbooks, CO, USA

The Story of Inyo more books like this

by Chalfant, W. A. other copies of this book

Edition: Revised Edition-Updated Binding: Hardcover Publisher: Stanford University Press, Stanford, Ca Date published: 1933

Description: Very Good in Good jacket. 8vo-over 7¾"-9¾" tall. Copy has owners inscription inside front cover, smoky, yellowing on fep, shelf wear, rubbing, dj has splits along the opening, yellowing, edgewear with chips and knicks. This is an authentic record of pioneering to which has been added Indian life, customs, and legends, geological facts. How Los Angeles got Owens Valley Water. 430/viipp/ Desirable! read more

condition:

Book:

seller name and rating:

Abyssbooks, CO, USA

Travel Letters From New Zealand, Australia, and Africa more books like this

by Howe, E. W. other copies of this book

Edition: First Edition Binding: Hardcover Publisher: Crane & Company, Topeka, Ka Date published: 1913

Description: Very Good+ 8vo-over 7¾"-9¾" tall. Copy has some shelf wear, rubbed corner tips, some yellowing. Travel correspondences. 476pp. read more

condition:

Book:

seller name and rating:

Abyssbooks, CO, USA

Blues Off the Record more books like this

by Oliver, Paul other copies of this book

Binding: Softcover Publisher: A Da Capo Paperback, NY Date published: 1984 ISBN-13: 9780306803215 ISBN: 0306803216

Description: Very Good+ 8vo-over 7¾"-9¾" tall. Copy has rubbing, stamped on bottom. This book of essays and critiques originally written for such magazines as Jazz Journal, Jazz Review, Blues Unlimited, Jazz and Blues, and Living Blues is a vibrant anthology that reflects a lifelong passion for the anger, despair, and humor that only the blues provides. Illustrated with b/w drawings. 297pp. Desirable! read more

condition:

Book:

seller name and rating:

Abyssbooks, CO, USA

Practical Management of Chemicals and Hazardous Wastes more books like this

by Kuhre, W. Lee other copies of this book

Binding: Hardcover Publisher: Prentice Hall Press, Upper Saddle River, NJ Date published: 1995 ISBN-13: 9780131039469 ISBN: 0131039466

Description: Very Good+ 4to-over 9¾"-12" tall. Copy has minor rubbing, knicked corner tips. The author summarizes the essence of many scientific fields which pertain to hazardous materials and wastes, providing a framework which will help you to organize the multitude of specifics you will encounter over the years. xxi/341pp. read more

condition:

Book:

seller name and rating:

Abyssbooks, CO, USA

Mexico Megacity more books like this

by Pick, James B. & Butler, Edgar W. other copies of this book

Binding: Cloth Publisher: Westview Press, Boulder, Co Date published: 1997 ISBN-13: 9780813389837 ISBN: 0813389836

Description: Near Fine in Very Good+ jacket. 4to-over 9¾"-12" tall. Copy has very slight upper back corner tip bump, dj has rubbing, very minor edgewear. This book describes and analyzes growth, change, and spatial patterns in Mexico City, looking at urbanization, population, marriage and fertility, health and mortality, migration, environment and housing, social characteristics, the economy, labor force, and corporate structure. Maps. xviii/411pp. Desirable! read more

condition:

Book:

seller name and rating:

Abyssbooks, CO, USA

The Complete Book of Karate Weapons more books like this

by Gambordella, Dr. Theodore other copies of this book

Edition: First Edition Binding: Hardcover Publisher: Paladin Press, Boulder, Co Date published: 1981 ISBN-13: 9780873642064 ISBN: 0873642066

Description: Very Good in Good jacket. 4to-over 9¾"-12" tall. Copy has minor shelf wear, rubbed corner tips and edges, dj has edgewear with tears, knicks, taping from inside, rubbing. Features Nunchaku, staff, bo, sai tonfa, yawara, and knife. Manual on weapons used in karate fills a long time gap in the martial arts field. Each chapter features a basic practice kata for each weapon, as well as techniques for the weapon's offensive and defensive use. Profusely illustrated with b/w photos. viii/247pp. ... read more

condition:

Book:

seller name and rating:

Abyssbooks, CO, USA

The Lost River more books like this

by Bangs, Richard other copies of this book

Edition: First Edition Binding: Hardcover Publisher: Sierra, San Francisco, Ca Date published: 1999 ISBN-13: 9781578050260 ISBN: 157805026X

Description: Fine in Near Fine jacket. 8vo-over 7¾"-9¾" tall. Dust jacket has edgewear with a few small knicks, rubbing. This is the harrowing story of river rafting and the high risk, high adventure that come from exploring uncharted territory. In the early 1970's in a quest to run the last unexplored rivers of Africa, two young men drowned, one of them was Bangs partner. Twenty three years later, Bangs returned with survivors of the earlier expeditions to complete what was left undone-to run the Tekeze. ... read more

condition:

Book:

seller name and rating:

Abyssbooks, CO, USA
---