Search 86 books from this seller
Spotlight book from FresnoBooks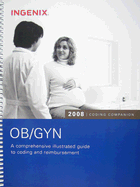 $19.00

add to wishlist
by Ingenix
New. Still in wrapper. Never Used.
Featured books from FresnoBooks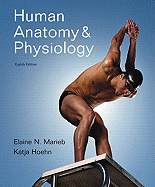 by Elaine N. Marieb, Elaine Nicpon Marieb, Katja Hoehn
$144.99

add to wishlist
Fine. This is the Hardcover version of the International 8th Edition ISBN # 0321602617. The access code has been revealed and still in the book. The book looks brand new. It is very heavy. There are no marks or highlighting in this book.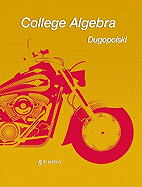 by Mark Dugopolski
$99.98

add to wishlist
Brand New. Never Used or opened. Still in package. This is the instructor's edition which includes answers to questions.
---
Language and Gender: A Reader more books like this

by Coates, Jennifer (Editor) other copies of this book

Binding: Trade paperback Publisher: Wiley-Blackwell Date published: 1998 ISBN-13: 9780631195955 ISBN: 0631195955

Description: Very good. No dust jacket as issued. Some highlighting in a few chapters but otherwise book is in perfect condition. Trade paperback (US). Glued binding. 544 p. Audience: General/trade. read more

condition:

Book:

seller name and rating:

FresnoBooks, CA, USA

Operations Management more books like this

by Stevenson, William J. other copies of this book

Edition: 10th Revised edition. Revised. Binding: Trade paperback Publisher: McGraw Hill Higher Education, London Date published: 2008 ISBN-13: 9780070091771 ISBN: 0070091773

Description: Fine. No dust jacket as issued. In perfect like new condition with no marks, highlighting or torn pages. 896 p. Audience: College/higher education. read more

condition:

Book:

seller name and rating:

FresnoBooks, CA, USA

Mktg 4 (with Marketing Coursemate with eBook Printed Access Card) more books like this

by Lamb, Charles W, and Hair, Joseph F, and McDaniel, Carl other copies of this book

Edition: 4th ed. Binding: Trade paperback Publisher: South Western Educational Publishing Date published: 2010 ISBN-13: 9780538468244 ISBN: 0538468246

Description: Fine. No dust jacket as issued. In Perfect Condition. Custom for Fresno State ISBN 9781111465995. Trade paperback (US). Glued binding. 368 p. Audience: General/trade. read more

condition:

Book:

seller name and rating:

FresnoBooks, CA, USA

Essential Calculus: Early Transcendentals more books like this

by Stewart, James other copies of this book

Edition: New ed. Binding: Hardcover Publisher: Thomson Brooks/Cole Date published: 2006 ISBN-13: 9780495014287 ISBN: 0495014281

Description: Very good in very good dust jacket. Very good hardly used. Sewn binding. Cloth over boards. 912 p. Available Titles Cengagenow. Audience: General/trade. read more

condition:

Book:

Available qty: 2

seller name and rating:

FresnoBooks, CA, USA

Strategies for Technical Communication in the Workplace more books like this

by Gurak, Laura J, Professor, and Lannon, John M other copies of this book

Binding: Trade paperback Publisher: Longman Publishing Group Date published: 2009 ISBN-13: 9780205698240 ISBN: 0205698247

Description: Very good. No dust jacket as issued. Great Condition. Slight turned up corners. Trade paperback (US). Glued binding. 499 p. Contains: Illustrations. Audience: General/trade. read more

condition:

Book:

seller name and rating:

FresnoBooks, CA, USA

Introduction to Organic Chemistry more books like this

by Brown, William H, and Poon, Thomas other copies of this book

Edition: 4th ed. Binding: Hardcover Publisher: John Wiley & Sons Date published: 2010 ISBN-13: 9780470129234 ISBN: 0470129239

Description: Fine in very good dust jacket. Like New with no highlighting, markings or torn pages. Corner of cover has slight blemish. Glued binding. Paper over boards. 801 p. Contains: Illustrations. Audience: General/trade. read more

condition:

Book:

Available qty: 2

seller name and rating:

FresnoBooks, CA, USA

Information Technology for Management: Improving Strategic and Operational Performance more books like this

by Turban, Efraim, PH.D., and Volonino, Linda, and Sipior, Janice C (Contributions by) other copies of this book

Edition: 8th ed. Binding: Hardcover Publisher: John Wiley & Sons Date published: 2011 ISBN-13: 9780470916803 ISBN: 047091680X

Description: Glued binding. Paper over boards. 437 p. Contains: Illustrations. Audience: General/trade. read more

condition:

Book:

Available qty: 2

seller name and rating:

FresnoBooks, CA, USA

The Practice of Research in Social Work more books like this

by Engel, Rafael J, Dr., and Schutt, Russell K, Dr. other copies of this book

Edition: 2nd ed. Binding: Trade paperback Publisher: Sage Publications (CA) Date published: 2008 ISBN-13: 9781412968911 ISBN: 1412968917

Description: Very good. No dust jacket as issued. In great condition. May have a few pages of highlighting. Trade paperback (US). Glued binding. 583 p. Contains: Illustrations. Audience: General/trade. read more

condition:

Book:

Available qty: 2

seller name and rating:

FresnoBooks, CA, USA

Discover Biology more books like this

by Cain, Michael L, and Yoon, Carol Kaesuk, and Singh-Cundy, Anu other copies of this book

Edition: 4th ed. Binding: Trade paperback Publisher: W. W. Norton & Company Date published: 2009 ISBN-13: 9780393931600 ISBN: 0393931609

Description: Very good. No dust jacket as issued. Trade paperback (US). Glued binding. 793 p. Contains: Illustrations. Audience: General/trade. read more

condition:

Book:

Available qty: 2

seller name and rating:

FresnoBooks, CA, USA
---