Fireside Bookshop
21 Victoria Street, Windermere, CUMBRIA LA23 1AB GBR
+44 (0)15394 45855.
Directions to Fireside Bookshop
Booksellers since 1980 we offer a professional service supplying second-hand, new, academic and antiquarian books on the Humanities and Social Sciences and other subjects.

Overall seller rating:
Alibris seller since November 2009
---
Search for books from Fireside Bookshop » advanced search
Search 5,680 books, 2 movies, and 1 music item from this seller
Spotlight book from Fireside Bookshop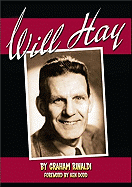 $25.99

add to wishlist
by Rinaldi, Graham
New in No d/j as Published jacket. 8vo-over 7¾"-9¾" tall. Every British comic actor that followed Will Hay owes Hay a debt of gratitude-for it was Hay who defined the modern essence of British comedy. Working closely with Hay's family, Graham Rinaldi's definitive tribute to the respected comic actor, takes a close look into Hay's on-screen and off-screen personae. Drawing upon Hay's own writings-newspaper articles, notes from his astronomy observations and pilot's logbooks and extracts from his ...
Featured books from Fireside Bookshop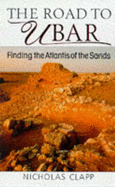 by Clapp, Nicholas
$30.74

add to wishlist
As New in As New jacket. D/J in Protective Wrapper. 8vo-over 7¾"-9¾" tall. The discovery of Arabia's legendary lost city, 'the Atlantis of the Sands' made front page news around the world as one of the major archaeological events of 1992. This is the story of that discovery and the subsequent excavation. Also included from another source a three page print out apparently from The New York Times February 5th, 1992, Wednesday, Late Edition-Final, Byline by John Noble Wilford with an account of ...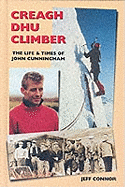 by Connor, Jeff
$68.08

add to wishlist
As New in No d/j as Published jacket. 8vo-over 7¾"-9¾" tall. When John Cunningham was swept to his death off storm-tossed Anglesey in 1980, British climbing lost one of its greatest exponents and most forceful, yet enigmatic personalities. Born in an elemental part of Glasgow in 1927, Cunningham's life was shaped by his background in an East End tenement, a working life in Glasgow shipyards and an eventual escape to the crags and ice gullies of Scotland, the wastes of Antarctica and the peaks ...
---
The Disciplina Clericalis of Petrus Alfonsi more books like this

by Petrus, Alfonsi; Hermes, Eberhard; Quarrie, P. R. other copies of this book

Ships from CUMBRIA, UNITED KINGDOM

Edition: First Edition Binding: Cloth Publisher: Routledge & Kegan Paul, London Date published: 1977 ISBN-13: 9780710074775 ISBN: 0710074778

Description: Very Good in Very Good jacket. 8vo-over 7¾"-9¾" tall. N.B. Corners of boards and D/J very slightly bumped. Top edge of D/J slightly creased. 203pp. read more

Wayuu People of the Colombian Desert more books like this

by Harker, Santiago; Guerra Curvelo, Weildler other copies of this book

Ships from CUMBRIA, UNITED KINGDOM

Edition: First Edition Binding: Cloth Publisher: Villegas Editores, Colombia Date published: 1998 ISBN-13: 9789589393475 ISBN: 9589393470

Description: Fine in Fine jacket. Heavy Item Postage Quote. 4to-over 9¾"-12" tall. The Wayuu are one of the few ethnic groups throughout the American continent to have succesfully resisted European domination. Descendants of the Arawak Indians of the Guyanas, the Wayuu were, in pre Columbian times, a nomadic tribe of hunters and gatherers. Today they are a semi-nomadic community of shepherds who inhabit the Columbian peninsula of La Guajira, the most desolate and barren territory in the entire Caribbean. ... read more

A Trip to Newfoundland Its Scenery and Fisheries; With an Account of the Laying of the Submarine Telegraph Cable more books like this

by Mullaly, John other copies of this book

Ships from CUMBRIA, UNITED KINGDOM

Edition: First Edition Binding: Decorative Cloth Publisher: T. W. Strong, New York Date published: 1855

Description: Good. No Jacket. 8vo-over 7¾"-9¾" tall. Illustrated with 30 engravings from original drawings by D.C. Hitchcock. N.B. Previous owners inscription to ffep. Fading and rubbing to edges and corners of front and rear boards. Heavy rubbing to head and tail of spine. Fading to spine. Corner of rear fep torn. Bottom edge of pages slightly marked. Pages 75-78 are rough edged. 108pp. read more

Medieval Seafarers more books like this

by Subramanian, Lakshmi other copies of this book

Ships from CUMBRIA, UNITED KINGDOM

Edition: First Edition Binding: Cloth/Laminated Boards Publisher: Roli Books Pvt Ltd, New Delhi Date published: 1999 ISBN-13: 9788174360694 ISBN: 8174360697

Description: As New in No d/j as Published jacket. 8vo-over 7¾"-9¾" tall. 152pp. read more

The Nightway a History and a History of Documentation of a Navajo Ceremonial more books like this

by Faris, James. C other copies of this book

Ships from CUMBRIA, UNITED KINGDOM

Edition: First Paperback Edition Binding: Paperback Publisher: The University of New Mexico Press, New Mexico Date published: 1994 ISBN-13: 9780826315649 ISBN: 082631564X

Description: Very Good. 4to-over 9¾"-12" tall. The Nightway chant is a Navajo healing ceremonial that extends over several days and incorporates songs, prayers, sandpaintings and the use of sacred material objects such as masks. This is the first substantive study of the ceremonial in fifty years, the text traces the history and genealogies of Nightway medicine men together with the history of the recording and documentation of the chantway by non-Navajo observers. 22 colour plates of previously unpublished ... read more

Rock of Ages: Human Use & Natural History of Australian Granites more books like this

by Bayly, Ian other copies of this book

Ships from CUMBRIA, UNITED KINGDOM

Edition: First Edition Binding: Cloth Publisher: University of Western Australia Press, Nedlands, W.A., Australia Date published: 1999 ISBN-13: 9781876268190 ISBN: 1876268190

Description: As New in As New jacket. D/J in Protective Wrapper. 4to-over 9¾"-12" tall. This guide to the natural history of Australian granites considers their history, biology, beauty and recreational potential. It covers the importance of protecting their ecosystems, and how unusual they are as habitats for plants and animals.132pp. read more

Santa Fe: a Modern History, 1890-1990 more books like this

by Tobias, Henry Jack; Woodhouse, Charles E. other copies of this book

Ships from CUMBRIA, UNITED KINGDOM

Edition: First Edition Binding: Cloth Publisher: University of New Mexico Press, Albuquerque, NM, U.S.A. Date published: 2001 ISBN-13: 9780826323316 ISBN: 0826323316

Description: As New in As New jacket. D/J in Protective Wrapper. 8vo-over 7¾"-9¾" tall. Of interest to specialists in the fields of sociology, western and urban history, ethnic studies, political science and pluralistic social relations. From 1880, when the railroad reached Santa Fe, to the early 1990s, the city was transformed from a territorial outpost to a modern community. This book focuses on what changes over the past 110 years have meant to the city's inhabitants. The result is a readable, ... read more

American Cities Vol. 2: a Bibliography more books like this

by Kura, Nicholas O.; Shohov, Tatiana other copies of this book

Ships from CUMBRIA, UNITED KINGDOM

Binding: Paperback Publisher: Nova Science Publishers, Incorporated, Huntington, NY, U.S.A. Date published: 2001 ISBN-13: 9781560729617 ISBN: 1560729619

Description: As New in No d/j as Published jacket. 4to-over 9¾"-12" tall. Covers Baltimore, Boston, Chicago, Dallas, Denver, Houston, Los Angeles, Miami. Author Index and Title Index.362pp. read more

Caring for the Scottish Home more books like this

by Davidson, Ian (Editor) other copies of this book

Ships from CUMBRIA, UNITED KINGDOM

Edition: First Edition Binding: Cloth Publisher: National Museums of Scotland Publishing, Edinburgh, United Kingdom Date published: 2001 ISBN-13: 9781901663624 ISBN: 1901663620

Description: Fine in Fine jacket. D/J in Protective Wrapper. 4to-over 9¾"-12" tall. Examines the history, design and function of various Scottish homes, their cultural context within the country's heritage and how they should be cared for.128pp. read more
---