Search for books from AARDVARK BOOKS, IOBA » advanced search
Search 7,030 books and 2 music items from this seller
Spotlight book from AARDVARK BOOKS, IOBA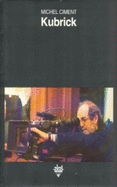 $75.00

add to wishlist
by Ciment, Michel; Adair, Gilbert (Translator)
Near Fine in Very Good Plus dj. Large Quarto. Film Critic Michael Ciment's now-classic study of genius filmmaker Stanley Kubrick's films. More than 300 photographs, 60 of them in color. Biography, Scholarly commentary on Kubrick's work, rare interviews, a study of the " fantastic" in his films, interviews with close colleagues, detailed filmography and bibliography. Rear free endpaper corner-cut (elsewise book would be described as "Fine", )and dust jacket has a 1.5" closed tear and some very ...
Featured books from AARDVARK BOOKS, IOBA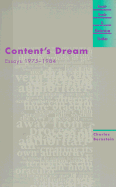 by Bernstein, Charles
$75.00

add to wishlist
Fine in Near Fine dj. Charles Bernstein's classic "bible" of the Language Poetry movement. Bernstein is the undisputed godfather of the movement whose adherents claim that standard syntax--beyond the obvious cooptation by the marketplace--often allows for the death of language as a conveyor of poetic function, and which often results in our becoming dead to its inspirational and transformative powers. They advocated defying custom, logic, and yes, even beauty, in order to revivify the power of ...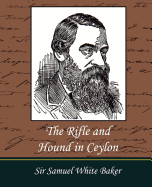 by Baker, Sir Samuel W.
$75.00

add to wishlist
Fair. Undated, but thought be be circa 1880. Gorgeously tooled blue, black and gilt design on front. Back color-bled from past water contact, (but no mildew or mustiness now present). Original spine gone, undercloth present. Both hinges started. Reading or restoration copy only, and priced accordingly.
---
Firstborn (Signed) more books like this

by Gluck, Louise other copies of this book

Edition: First UK Edition Binding: Paperback Publisher: Anvil Press Poetry, Middlesex, England Date published: 1969 ISBN-13: 9780900977053 ISBN: 0900977051

Description: Very Good in Wraps. First (trade paper) edition of Gluck's first collection of poems, SIGNED by the poet, on title page. Book appears not to have been fully opened or read (no read crease). Minor shelf-wear, commensurate with 34 years, and bottom corner is just slightly bumped, with the tiny crimp traveling into the book for 20 or so pages. Very nice {and very scarce} copy of the signed trade paper UK edition of this first book of poems by a major American, Pulitzer-Prize winning poet. read more

A Plea for Polygamy more books like this

by Anonymous other copies of this book

Edition: Limited Edition (1/1010) Binding: Hardcover Publisher: The Panurge Press, NY Date published: 1929

Description: Good Plus, no dj. Octavo, in black boards. #689 of 1010 copies printed. Privately printed for subscribers. Clean and bright, text block fairly tight, with hinge just starting at front and rear. Heavily rubbed extremities, po's bookplate fpd; damp stain along top edge of frontispiece; pages bright. A curiosity, originally published under the title "the History and Philosophy of Marriage; or, Polygamy and Monogamy Compared." Section titled "Sir Richard Burton on Polygamy, " includes the required ... read more

Moby Dick more books like this

by Melville, Herman other copies of this book

Binding: Leather_bound Publisher: EASTON PRESS Date published: 1977 ISBN-13: 9780405106552 ISBN: 0405106556

Description: Boardman Robinson. AS NEW, STILL IN SHRINK WRAP. Leather, Still in Shrink Wrap. Gorgeous! Each Easton Press book contains the following exquisite features: ÝÝ ï Premium Leather Binding ï Silk Moire Endleaves ï Distinctive Cover Design ï Hubbed Spine, Accented in Real 22KT Gold ï Permanent Satin Ribbon Page Marker ï Elegant Gilded Page Edges ï Long-lasting, High Quality Acid-neutral Paper ï Thread sewn Pages for Strength and Durability ï Beautiful Illustrations. read more

Telecommunication Transmission Handbook more books like this

by Freeman, Roger L. other copies of this book

Edition: First printing Binding: Hardcover Publisher: John Wiley & Sons/Wiley-Interscience, NY Date published: 1975 ISBN-13: 9780471277897 ISBN: 0471277894

Description: Near Fine/no dj. Octavo, in blue boards with green foil stamped titling. Tight, clean, and bright copy, with mild rubbing to corners and spine ends. Glossary and index. read more

The Potter's Craft: a Practical Guide for the Studio and Workshop more books like this

by Binns, Charles F. other copies of this book

Binding: Hardcover Publisher: D. Van Nostrand Company, New York Date published: 1922

Description: NEAR FINE in Fair Dustjacket. SECOND EDITION, FOURTH PRINTING. The methods, materials, and tools of craftsman pottery as taught by Binns, to guide and encourage fellow artists. 206 pp with index and 1 pp ad to rear of text. Bookplate to FPDEP, slight wear to book extremities. DJ is a simple butcher paper wrap, has moderate wear and tear to it, with 1x3" chip missing from upper spine area. Gilt lettering debossed to spine and front board, brown cloth-covered boards. 26 plates and 20 ... read more

The Power of Silence: an Interpretation of Life in Its Relation to Health and Happiness more books like this

by Dresser, Horatio W. other copies of this book

Binding: Hardcover Publisher: Geo. H. Ellis, Boston Date published: 1895

Description: NEAR VERY GOOD. SECOND EDITION. Ties together experience, emotions, spirituality, consciousness and the cause and effect of our actions to enable compassionate self-analysis and personal growth. The purpose of this book "is to be helpful, but not in the traditional way...to be positive and hopeful, in spirit and in teaching." 219 pp. Very occasional bracketing and underlining in light pencil. Previous owner's name to FDPEP and title page, and a lovely poetic daydream written on RFEP. Pages ... read more

A Short Hand-Book of Oil Analysis more books like this

by Gill, Augustus H. other copies of this book

Binding: Hardcover Publisher: J. B. Lippincott Company, Philadelphia Date published: 1922

Description: NEAR FINE. REVISED TENTH EDITION. Written primarily to aid the author's own classes, it was later given to the public as an introductory and concise manual for the analysis of oils. It "shall give the methods of applying the usual physical and chemical tests to the mineral as well as the animal and vegetable oils." 223 pp with appendix and index. Very light tanning to endpapers, very light wear to edges. A slight bend to front board, not creased, but a tiny lift at fore edge. Gilt lettering ... read more

Empire Kosher Chicken Cookbook more books like this

by Goldman, Katja And Arthur Boehm other copies of this book

Edition: Stated First Edition Binding: HARDCOVER Publisher: Clarkson N Potter, New York Date published: 1999 ISBN-13: 9780517708637 ISBN: 0517708639

Description: FINE IN LIKE DUST JACKET. 225 Easy and Elegant Recipes for Poultry and Great Side Dishes. Gift quality, unread. 291pp. 1.01 x 9.56 x 7.64. read more

The Beginnings of Provocative Therapy more books like this

by Farrelly, Frank And Jeffrey Brandsma other copies of this book

Edition: 4th Printing Binding: HARDCOVER Publisher: Meta Publications, New York Date published: 1981 ISBN-13: 9780916990039 ISBN: 0916990036

Description: VERY GOOD. Manifesto of Frank Farrelly's no-BS, cut-to-the-quick therapy, wielding a sharp, hot blade dipped in humor, Farrelly gets results where more traditional therapists had been left thrashing in the sand. Slight shelf and corner wear. 195pp. Former owner's name, small, on front free endpaper. read more
---