Eureka Books of CA
We specialize in books and ephemera related to Northern California and have a large selection of modern first editions, Eastern religion, metaphysics, art, and other subjects.
Eureka Books, established in 1987, is a full-service new, used, and antiquarian bookstore in the heart of Old Town, Eureka, on California's far northern coast. The shop is open seven days a week.

Overall seller rating:
Alibris seller since October 2008
---
Search for books from Eureka Books of CA » advanced search
Search 5,549 books from this seller
Spotlight book from Eureka Books of CA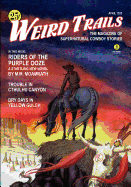 $11.98

add to wishlist
by Abner Gibber
Very Good. A fine copy in wrappers (paperback).
Featured books from Eureka Books of CA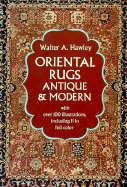 by Walter Hawley
$20.00

add to wishlist
Very Good. Clean inside. No highlighting or underlining. A good copy in decorative cloth lacking a dust jacket.
by Asimov, Isaac; Martin Harry Greenberg; And Charles G. Waugh (Editors)
$125.00

add to wishlist
Fine in Fine jacket. Thirteen stories, many by noted science fiction writers, inspired by Arthur Conan Doyle's detective, plus one by ACD himself. First edition (first printing). A fine copy in a fine, price-clipped dust jacket. Signed by Asimov on the title-page. This book comes from a large collection of Isaac Asimov first editions, including many signed and especially fine copies.
---
Exploring the Earth and the Cosmos: the Growth and Future of Human Knowledge more books like this

by Isaac Asimov other copies of this book

Edition: First Edition Binding: Hardcover Publisher: Crown Date published: 1988 ISBN-13: 9780517546673 ISBN: 0517546671

Description: Near Fine in Very Good jacket. A book exploring the expansion of humans from the earth to the space beyond. First edition (first printing). A fine copy in a near fine price-clipped dust jacket with a few short tears at the top edge, reinforced with tape on the back (verso). Inscribed by the author to a young girl, To __, with thanks for giving up your bed so ___ could sleep there. An accompanying letter presenting the book to the young girl, written by a member of the Rensselaerville Institute ... read more

Frontiers: New Discoveries About Man and His Planet, Outer Space, and the Universe more books like this

by Isaac Asimov other copies of this book

Edition: First Edition Binding: Hardcover Publisher: Truman Talley Books / E. P. Dutton Date published: 1990 ISBN-13: 9780525246626 ISBN: 0525246622

Description: Fine in Fine jacket. A collection of short pieces on science originally written for the Los Angeles Times. First edition (first printing). A fine copy in a fine dust jacket. Inscribed by the author to a psychologist in the year of publication. While Asimov signed several limited editions during the last two years of his life (he died in 1992), extended hospitalizations and continued ill-health significantly impeded his ability to attend public events. As a result, signed trade editions of ... read more

Who Done It? more books like this

by [Asimov] Alice Laurance And Isaac Asimov (Editors) other copies of this book

Edition: First Edition Binding: Hardcover Publisher: Houghton Mifflin Date published: 1980 ISBN-13: 9780395291665 ISBN: 0395291666

Description: Fine in Near Fine jacket. A collection of original mystery stories with the authors' names in code, for the reader to guess solely based on style. The book is perhaps most interesting for Asimov's longish essay at the beginning discussing his own style (or lack thereof). First edition (first printing). A fine copy in a very near fine dust jacket a touch faded at the spine and a few minute signs of wear. read more

A Choice of Catastrophes: the Disasters That Threaten Our World more books like this

by Asimov, Isaac other copies of this book

Edition: First Edition Binding: Hardcover Publisher: Simon and Schuster Date published: 1979 ISBN-13: 9780671227012 ISBN: 0671227017

Description: Very Good in Very Good jacket. An exploration of the potential disasters that could destroy the earth or civilization. First edition (first printing). Very good in a very good, price-clipped dust jacket. Inscribed by the author, To Kathy, with respect for her dedication to her work. Isaac Asimov, 22 Nov 79. Rather uncommon signed. This book comes from a large collection of Isaac Asimov first editions, including many signed and especially fine copies. read more

by Isaac Asimov, Robert Silverberg other copies of this book

Edition: First British Edition Binding: Hardcover Publisher: Victor Gollancz Date published: 1990 ISBN-13: 9780575046986 ISBN: 0575046988

Description: Fine in Fine jacket. An expansion of Asimov' short story Nightfall, by Robert Silverberg. I explained to Bob that I didn't want gratuitous sex, unnecessary violence, or vulgar language in the novel, and he agreed to that...Eventually, I received the extended Nightfall manuscript from Bob. Despite everything, I had fearfully anticipated receiving something I couldn't endure....I need have had no fears. Bob did a wonderful job, and I could almost believe I had written the whole thing myself. --I ... read more

by Isaac Asimov other copies of this book

Edition: First Edition Binding: Hardcover Publisher: Creative Education Date published: 1989 ISBN-13: 9780886822316 ISBN: 0886822319

Description: Fine. No jacket, as issued. The first separate edition of Asimov's first robot story. First edition (first printing). A fine hardcover copy; no dust jacket, as issued. This book comes from a large collection of Isaac Asimov first editions, including many signed and especially fine copies. read more

The Thief Lord (Arc) more books like this

by Funke, Cornelia other copies of this book

Edition: First American Edition Binding: Trade Paperback Publisher: Chicken House

Description: Fine. The advance reading copy (ARC) for Funke's first book in English. A near fine copy in wrappers (paperback), with light scuffing to the back covers. read more

Aphasia and Sensory-Perceptual Deficits in Children

by Ralph M. Reitan other copies of this book

Binding: Trade Paperback Publisher: Neuropsychology Press

Description: Very Good. 187 pages. Illustrated with examples. Clean inside. No underlining or highlighting. Very good in wrappers (oversize paperback). read more

Portraits more books like this

by Inge Morath; Introduction By Arthur Miller other copies of this book

Edition: First Edition Binding: Hardcover Publisher: Aperture Date published: 1986 ISBN-13: 9780893812447 ISBN: 0893812447

Description: Fine in Fine jacket. 95 pages. Morath's black-and-white photographs of people, mostly artists and authors. Her husband, Arthur Miller, contributes the introduction; Morath adds notes about each subject at the end. First edition (first printing). A fine copy in a fine, price-clipped, dust jacket. This copy is inscribed by the sculptor Louise Bourgeois on the front free endpaper: To Fred and Juliana, with love. Louise. Jan 1987. page 66. Morath's portrait of Bourgeois, standing against a gray ... read more
---