Search for books from Enterprise Books » advanced search
Search 11,928 books from this seller
Spotlight book from Enterprise Books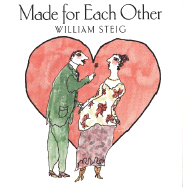 $5.00

add to wishlist
by Steig, William
Illustrated by cartoon art. Fine in Fine dust jacket. 0060285125. In DJ 1st edition, 1st printing. Not clipped. Remainder slash at top edge.; unpaged pages.
Featured books from Enterprise Books
by Glass, Julia
$10.00

add to wishlist
New in New dust jacket. 0375421440. New book and DJ. DJ not clipped ($25) No names or ANY markings.; A mint 1st printing.; 353 pages; NO 'blurb' sticker at DJ.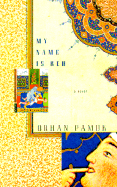 by Pamuk, Orhan Trans. Erdag Goknar
$115.00

add to wishlist
Fine+ in Fine dust jacket. 0375406956. Book and DJ very Fine with no other names, notes, or ANY markings. DJ price clipped with minor scratches to rear of DJ else Very Fine.; Inscribed to Mary and signed by Orhan Pamuk at the title page.; 417 pages; Signed by Author.
---
The Films of Tommy Lee Jones more books like this

by Marill, Alvin other copies of this book

Edition: First Edition; First Printing Binding: Lg trade pb Publisher: Citadel Press Date published: 1998 ISBN-13: 9780806519524 ISBN: 0806519525

Description: As New with no dust jacket. 0806519525. 1st edition, 1st printing. No markings. Not remaindered.; film clips; 4to 11"-13" tall; 207 pages. read more

Moe Howard and the 3 Stooges more books like this

by Howard, Moe other copies of this book

Edition: 1st reprint; Twenty-Second Printing Binding: Lg trade pb, photos, film clips Publisher: Citadel Press Date published: 1990 ISBN-13: 9780806507231 ISBN: 0806507233

Description: Fine+ 0806507233. Square, tight and Clean. No names or ANY markings. Slight dog ears at bottom corners, else like New.; 208 pages. read more

If I Don't Six more books like this

by Reid, Elwood (Signed) other copies of this book

Edition: First Edition; First Printing Binding: Hardcover Publisher: Doubleday Date published: 1998 ISBN-13: 9780385491198 ISBN: 0385491190

Description: As New in As New dust jacket. 0385491190. Book and DJ As New. DJ not price clipped ($22.95). No other names or ANY markings.; 259 pages; "Enjoy and stay cool" and signed by Reid at title page. A mint, signed, 1st edition.; Signed by Author. read more

Satyricon Usa (a Journey Across the New Sexual Frontier) more books like this

by Eurydice other copies of this book

Edition: First Edition; First Printing Binding: Hardcover Publisher: Scribner Date published: 1999 ISBN-13: 9780684839516 ISBN: 0684839512

Description: As New in As New dust jacket. 0684839512. As New. DJ Not price clipped ($22) No names or ANY markings.; 256 pages. read more

The Poisonwood Bible more books like this

by Kingsolver, Barbara other copies of this book

Edition: First Edition; First Printing Binding: Hardcover Publisher: HarperFlamingo Date published: 1998 ISBN-13: 9780060175405 ISBN: 0060175400

Description: As New in As New dust jacket. 0060175400. Book and DJ with no defects. No names or ANY markings. NOT remaindered. DJ not price clipped ($26); Ships in a box, USA.; 543 pages. read more

The Lively Arts: Gilbert Seldes and Cultural Criticism in the U.S. more books like this

by Kammen, Michael other copies of this book

Edition: First Edition Binding: Hardcover Publisher: Oxford Date published: 1996 ISBN-13: 9780195098686 ISBN: 0195098684

Description: Illustrated by photos. Fine+ in Fine dust jacket. 0195098684. DJ. Not price clipped (35.00). 1st edition, 1st printing. Not clipped, no markings. Not remaindered.; 495 pages; A slight bumped corner, else as New. read more

The Game That Was: the George Brace Baseball Photo Collection more books like this

by Cahan, Richard And Mark Jacob other copies of this book

Edition: First Edition Binding: Large HB Publisher: Contemporary Books, Chicago Date published: 1996 ISBN-13: 9780809232000 ISBN: 0809232006

Description: Illustrated by Baseball Photography. New in New dust jacket. 0809232006. Book and DJ New, still in publishers shrink wrap. No names or ANY markings. DJ not price clipped ($50); Book ships in a box, USA.; Baseball photos; Small 4to; 246 pages; Yes, mint 1st edition. read more

by Jin, Ha other copies of this book

Edition: First Edition; First Printing Binding: Hardcover Publisher: Pantheon Date published: 1999 ISBN-13: 9780375406539 ISBN: 0375406530

Description: New in New dust jacket. 0375406530. New. DJ not clipped ($24) Never opened. No names or ANY markings.; 308 pages; Pristine 1st edition. ALL numbers present. read more

The Second City: Backstage at the World's Greatest Comedy Theatre more books like this

by Patinkin, Sheldon other copies of this book

Edition: First Edition; First Printing Binding: Large HB Publisher: Sourcebooks Date published: 2000 ISBN-13: 9781570715617 ISBN: 1570715610

Description: New in New dust jacket. 1570715610. Book and DJ As New. DJ not clipped ($45) No names or ANY markings.; Photos; Large 8vo 9"-10" tall; 198 pages; Contains both CD's, unopened. read more
---