Search for books from Scholar's Source Advanced Search
Search 4,527 books from this seller
Spotlight book from Scholar's Source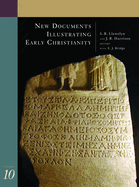 This series, produced by the Ancient History Documentary Research Centre at Macquarie University, keeps New Testament and early church researchers abreast of emerging documentary evidence by reproducing and reviewing recently published Greek inscriptions and papyri that help illumine the context in which the Christian church developed.
Featured books from Scholar's Source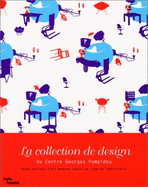 by
Yarshater, Ehsan
$38.00
New. Encyclopaedia Iranica covers topics related not only to modern Persia but also to the whole Iranian cultural world, including in-depth treatment of Tajikistan, Afghanistan, and Kurdistan. Articles also delve into historical and cultural relations with nations such as Egypt, Britain, India, and China. Spanning ancient, medieval, and modern times, the Encyclopaedia reveals the geographical, archaeological, cultural, religious, governmental, and biographical details that have left their mark ...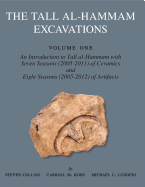 by
Collins, Steven
$89.50
New. The Tall al-Hamman Excavations, Volume 1 is the first in a series of reports on the Tall al-Hammam Excavation Project, directed by Steven Collins of Trinity Southwest University and assisted by Gary Byers and Carroll Kobs, assistant dig directors. Co-author Mike Luddeni has been dig photographer since the inception of the Project. Excavations began in Jordan in 2005-2006 and have continued annually, without break, up to the present. This volume presents an overview of the site, with a ...
---
Encyclopaedia Iranica, Fascicle 05/3 Central Asia XIII-Cestiya more books like this

by Yarshater, Ehsan other copies of this book

Binding: Softcover Publisher: Encyclopaedia Iranica Foundation Date published: 1990 ISBN-13: 9780939214662 ISBN: 0939214660

Description: New. Encyclopaedia Iranica covers topics related not only to modern Persia but also to the whole Iranian cultural world, including in-depth treatment of Tajikistan, Afghanistan, and Kurdistan. Articles also delve into historical and cultural relations with nations such as Egypt, Britain, India, and China. Spanning ancient, medieval, and modern times, the Encyclopaedia reveals the geographical, archaeological, cultural, religious, governmental, and biographical details that have left their mark ... Read More

condition:

Book:

Available Qty: 4

Seller Name & Rating:

Scholar's Source, IN, USA

To Express the Ineffable the Hymns and Spirituality of Anne Steele more books like this

by Aalders, Cynthia other copies of this book

Binding: Softcover Publisher: Paternoster Press Date published: 2008 ISBN-13: 9781842276297 ISBN: 1842276298

Description: New. Anne Steele (1717-1778) was one of the most well-known and best-loved hymn riters of the 18h century, and her hymns remained exceedingly popular until late in the 19h century, being reprinted regularly in hymnbooks througout Britain and North America. She was the first major woman hymn writer as well as the most popular Baptist hymn writer in the history of the church. Despite this, she has been largely neglected as a subject of academic enquiry until now. This book aims to elucidate ... Read More

condition:

Book:

Available Qty: >10

Seller Name & Rating:

Scholar's Source, IN, USA

Biblical Ambiguities more books like this

by Oaron, David other copies of this book

Binding: Softcover Publisher: Brill Academic Publishers Date published: 2002 ISBN-13: 9780391041226 ISBN: 0391041223

Description: Ancient texts are ambiguous, and the Hebrew Bible is no exception. One might even frame the history of a religion as a history of a belief system's management of ambiguity. Applying a linguistic model, Aaron systematically examines and veritably celebrates this inherent ambiguity in order to understand God-related idioms in the Hebrew Bible, more specifically, whether a particular idiom is meant to be understood metaphorically. Aaron examines the original intent of the writers of biblical ... Read More

Aasor 49: Recent Excavations in Israel Studies in Iron Age Archaeology more books like this

by Dever, William other copies of this book

Edition: Unabridged Binding: Hardcover Publisher: American Schools of Oriental Research (ASOR) Date published: 1989 ISBN-13: 9780897570497 ISBN: 0897570499

Description: New. Essays from the 1985 ASOR Symposium entitled "The Impact of Recent Archaeological Excavations and Publications on the History of Ancient Israel. Read More

condition:

Book:

Available Qty: 2

Seller Name & Rating:

Scholar's Source, IN, USA

Aasor 50: the Jordan Valley Survey, 1953 Some Unpublished Soundings Conducted By James Mellaart more books like this

by Leonard, Albert, other copies of this book

Binding: Hardcover Publisher: American Schools of Oriental Research (ASOR) Date published: 1992 ISBN-13: 9780931464720 ISBN: 0931464722

Description: New. During the spring of 1953, in conjunction with survey of more than 100 sites in the Yarmouk and Jordan valleys, brief soundings were conducted at seven sites by James Mellaart, assisted in some cases by Henri de Contenson. Apart from brief notes, however, the material was never fully published. In this volume Al Leonard has brought to completion the publication of the soundings conducted at Tell esh-Shuneh Mashaweh, Tell Abu Habil, Tell el-Mafjar, Jiftlik, Tell Jamid, Tell Umm Hamad, esh ... Read More

condition:

Book:

Available Qty: >10

Seller Name & Rating:

Scholar's Source, IN, USA

Paul's Use of the Old Testament in Roman an Intertextual and Theological Exegesis more books like this

by Abasciano, Brian other copies of this book

Binding: Hardcover Publisher: T & T Clark Date published: 2011 ISBN-13: 9780567031037 ISBN: 0567031039

Description: New. Abasciano builds upon his previous LNTS volume, Paul's Use of the Old Testament in Romans 9.1-9, continuing the project begun in that volume and its intertextual methodology. This method incorporates into a thorough traditional exegesis a comprehensive analysis of Paul's use of Scripture against the background of interpretive traditions surrounding the texts alluded to, with great emphasis placed on analyzing the original contexts of Paul's citations and allusions. Such an intertextual ... Read More

Psalms of Solomon and Ethics Wunt 2/416 more books like this

by Abel, Frantisek other copies of this book

Binding: Softcover Publisher: Mohr Siebeck Date published: 2016 ISBN-13: 9783161539916 ISBN: 3161539915

Description: New. František Ábel explores one of the topical issues of Paul's theology, namely the role and influence of the Jewish Pseudo-epigraphs, literature written during Greek and early Roman periods (4th century BCE to the 2nd century CE), on Paul's theological thinking. Within this corpus the idea of eschatological concepts, such as the concept regarding the coming of the Messiah and the Last Judgment in particular, arises frequently. It is similar in the case of the Psalms of Solomon with the ... Read More

condition:

Book:

Available Qty: 8

Seller Name & Rating:

Scholar's Source, IN, USA

Eve: Accused Or Acquitted? a Reconsideration of Feminist Readings of the Creation Narrative Texts in Genesis 1-3 more books like this

by Abraham, Joseph other copies of this book

Binding: Softcover Publisher: Paternoster Press Date published: 1969 ISBN-13: 9780853649717 ISBN: 0853649715

Description: New. Two contrary views dominate contemporary feminist biblical scholarship. One finds in the Bible an unequivocal equality between the sexes from the very creation of humanity, while the other sees the biblical text as irredeemably patriarchal and androcentric. Dr. Abraham enters into dialogue with both camps as well as introducing his own method of approach. An invaluable tool for anyone who is interested in this contemporary debate. Read More

Goddess and God: a Holy Tension in the First Christian Centuries more books like this

by Abrahamsen, Valerie other copies of this book

Binding: Hardcover Publisher: Shangri-La Publications Date published: 2006 ISBN-13: 9780971949638 ISBN: 0971949638

Description: New. In this volume, Dr. Abrahamsen shows that vestiges of the prehistoric Nature goddess, worshipped by Neolithic and other peoples for millennia, survived into the Graeco-Roman period, under different guises, and influenced the development of Christianity. She argues that, while a male-dominated religious ethos supplanted goddess religion in the West starting with the Bronze Age, goddess beliefs and practices persisted "underground" and could not be completely suppressed or ignored. Her ... Read More

condition:

Book:

Available Qty: 6

Seller Name & Rating:

Scholar's Source, IN, USA
---