Search for books from Edmonton Book Store » advanced search
Search 30,166 books from this seller
Spotlight book from Edmonton Book Store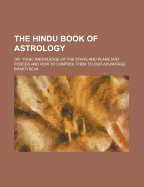 $23.00

add to wishlist
by Seva, Bhakti, ("The Blissful Prophet")
Contents a little spotted in sl/worn green cloth. Frontis. , anatomical chart of the body's relation to star signs. Binding is HB.
Featured books from Edmonton Book Store
by Kidd, Elizabeth, Hutchinson, John, Fowler, Joan And Mirfendersky, Jamshid; Essays By
$17.00

add to wishlist
Very Good. No Dj. Art Exhibition Catalogue. 4to Oblong. Vg in vg card covers. color and b/w illus., lists of works, artist's biographies. First edition. Binding is Ppbk.
by Bram, Joseph; From The Series: Monographs Of Thew American Ethnological Society
$23.00

add to wishlist
Very Good. No Dj. Larger 8vo. Vg in vg blue cloth. dynastic history of the Incas, Incan army, social and political oragnization in the Andean area. 2nd prtg edition. Binding is Hb.
---
Priests and Warriors Social Structures for Cherokee Politics in the 18th Century, Memoir #93, Volume #64 more books like this

by Gearing, Fred other copies of this book

Binding: Ppbk Publisher: Washington, D.C. Amer. Anthrop. Assoc. 1962.

Description: Very Good. No Dj. 8vo. Vg in vg illustrated card covers. First edition. Binding is Ppbk. read more

Billingsgate Shoal, a Novel of Suspense more books like this

by Boyer, Rick other copies of this book

Edition: First Edition Binding: Hardcover Publisher: Houghton Mifflin Co., Boston, MA, U.S.A. Date published: 1982 ISBN-13: 9780395320419 ISBN: 0395320410

Description: Very Good in Very Good jacket. 8vo. Signed by Author Vg in vg dj, small stain on lower corner of title page. signed by the author. read more

Indiana Folklore a Reader more books like this

by Degh, Linda, Editor other copies of this book

Edition: First Edition Binding: Ppbk Publisher: Bloomington Indiana University Press 1980., Bloomington, IN, U. S. A. Date published: 1980 ISBN-13: 9780253202390 ISBN: 0253202396

Description: Very Good. No Dj. 8vo. pp. 311, folklore as it is created and circulated in the Hoosier State. read more

Search for Security an Ethno-Psychiatric Study of Rural Ghana more books like this

by Field, M. J. other copies of this book

Edition: First Edition Binding: Hb Publisher: London Faber and Faber 1960.

Description: Very Good in Very Good jacket. 8vo. pp. 478, read more

Ontario and the First World War 1914-1918 a Collection of Documents more books like this

by Wilson, Barbara M other copies of this book

Edition: Limited/Numbered Binding: Hardcover Publisher: Champlain Society, Toronto Date published: 1977

Description: Very Good. No Dj. Larger 8vo. Limited edition, copy #847/1250. read more

Religion in Japanese History more books like this

by Kitagawa, J. M. other copies of this book

Edition: Fifth Impression Binding: Hardcover Publisher: Columbia Univ Pr, New York Date published: 1990 ISBN-13: 9780231028349 ISBN: 0231028342

Description: Very Good. No Dj. 8vo. pp. x [3] 475. previous owners chop mark on title page. read more

by Teare, Brad other copies of this book

Binding: Hardcover Publisher: Gibbs Smith Publisher, Salt Lake City, Utah Date published: 1997 ISBN-13: 9780879058005 ISBN: 0879058005

Description: Vg Blue Cloth. No Dj. 8vo. Graphic novel, pp. 112, b/w cartoon images, "The wit, intelligence, and remarkable artistic talent of Brad Teare are realized in vibrating woodcut-like drawings that threaten to explode off the page. " read more

The Language Imperative How Learning Languages Can Enrich Your Life and Expand Your Mind more books like this

by Elgin, Suzette Haden other copies of this book

Edition: First American Edition Binding: Hb Publisher: Perseus Books, Cambridge, Mass. Date published: 1999 ISBN-13: 9780738202549 ISBN: 0738202541

Description: Very Good in Very Good jacket. 8vo. pp. 276, examines the power of language to change our lives, drawing on exmaples from the worlds of medicine, business, religion and family life. read more

A Grand Guy the Art and Life of Terry Southern more books like this

by Hill, Lee other copies of this book

Edition: First Edition Binding: Hardcover Publisher: Harper Collins, New York, NY, U.S.A. Date published: 2001 ISBN-13: 9780380977864 ISBN: 0380977869

Description: Very Good in Very Good jacket. 8vo-over 7¾"-9¾" tall. Pp 344. read more
---