Posted May 30, 2013
"Editors can be stupid at times. They just ignore that author's intention. I always try to read unabridged editions, so much is lost with cut versions of classic literature, even movies don't make sense when they are edited....
---
EarnestBooksCal
For the most part I will be offering religious books, but I also am selling quality used books in many other categories. As I grow my inventory, I will aquire quality used books of all genres, but will try & concentrate on religious genre. Please let me know how I can best service your love for books. Gary Frede
Hi, my name is Gary Frede. I have been a reader all my life. I found this quote on a t-shirt from Wireless,(which I own & wear). "bib' li.o-hol' ism [<Gr biblion]. n. [BIBLIO + HOLISM] - books, of books: the habitual longing to purchase, read, store, admire, and consume books in excess". This describes me to a T. When I was discharged from the service in 1974, I found a job at a bookstore & eventually bought it. After 5 years & 3 months we sold it & moved to California to take a job at a bookstore out here. The bookstore I was working at has gone out of business, so I am putting my efforts into selling quality use books online.

Overall seller rating:
Alibris seller since September 2010
---
Search for books from EarnestBooksCal » advanced search
Search 3,903 books, 76 movies, and 47 music items from this seller
Spotlight book from EarnestBooksCal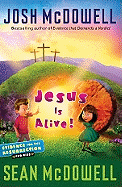 $4.97

add to wishlist
by McDowell, Josh, and McDowell, Sean
Kids want to see the evidence for themselves! In a kid-friendly Q&A about at the claims of the Gospel writers and 2,000 years of believing Christians, bestselling author Josh McDowell and his son Sean examine the compelling evidence and conclude that Jesus Christ conquered deat! In clear, accessible chapters that correspond to the adult and teen editions of the book, Josh and Sean invite children ages 7 to 10 to discover the proof of Christ's resurrection and what it means for them today.
Featured books from EarnestBooksCal
by Keveren, Phillip
$9.87

add to wishlist
Originally released: 2011. Celebrate the resurrection of Christ. This collection of ten instrumental songs, performed by a full symphony orchestra, offers inspiring arrangements of hymns that proclaim the glory & majesty of the risen Savior. With traditional favorites you'll be reminded of the power of the resurrection and God's amazing love for you. Only played once.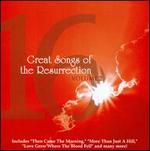 by Various Artists
$2.43

add to wishlist
Very good in very good packaging. Originally released: 2007.
---
Dora's Easter Basket more books like this

by Willson, Sarah other copies of this book

Edition: Original ed. Binding: Trade paperback Publisher: Simon Spotlight/Nickelodeon, New York, NY Date published: 2003 ISBN-13: 9780689852404 ISBN: 0689852401

Description: Hall, Susan. Good. Cover shows wear; corner, edge, spine, some creases. Binding is tight. Inside pages have some very minor corner crimping due to use. Very good copy overall. Trade paperback (US). Glued binding. Picture book. 32 p. Contains: Illustrations. Dora the Explorer (Simon & Schuster Unnumbered Paperback). Audience: Children/juvenile. Size: 10 X 8. It's Easter! Dora & Boots are going on an egg hunt. But the eggs they are searching for are not just ordinary eggs-each one has a special ... read more

Resurrection: The Capstone in the Arch of Christianity more books like this

by Hanegraaff, Hank other copies of this book

Binding: Hardcover Publisher: Thomas Nelson Publishers Date published: 2000 ISBN-13: 9780849916434 ISBN: 0849916437

Description: Very good in very good dust jacket. Ex-library. Signed by previous owner. Cover shows some minor wear. outside pages soiled from use; inside pages very good. Sewn binding. Cloth over boards. 160 p. Audience: General/trade. Ex-library; library # taped to spine; covered in clear plastic; library name stamped inside front & back pages; covered by file labels. read more

No Wonder They Call Him the Savior: Chronicles of the Cross more books like this

by Lucado, Max, B.A., M.A. other copies of this book

Binding: Trade paperback Publisher: Multnomah Publishers Date published: 1992 ISBN-13: 9780880701334 ISBN: 0880701331

Description: Good. No dust jacket as issued. Trade paperback (US). Glued binding. 164 p. Audience: General/trade. A-Binding tight, cover shows wear & aging, pages yellowed, previous owners embossed stamp inside front page, very readable copt. read more

Passion of Jesus Christ more books like this

by Piper, John other copies of this book

Binding: Trade paperback Publisher: Crossway Books Date published: 2004 ISBN-13: 9781581346084 ISBN: 1581346085

Description: Very good. No dust jacket as issued. Very good/fine condition. Trade paperback (US). Glued binding. 128 p. Audience: General/trade. MD. read more

Condemned and Crucified, Matthew 27: 11-56 more books like this

by MacArthur, John other copies of this book

Edition: John MacArthur's Bible Studies. Binding: Trade paperback Publisher: Moody Press, Chicago Date published: 1987 ISBN-13: 9780802453495 ISBN: 080245349X

Description: Very Good. No dust jacket as issued. 126 p.; 22 cm. John MacArthur's Bible Studies.. Binding tight, cover shows slight wear & aging, outside pages show some slight shelf wear, top outside pages corners are slightly crimped, inside pages very good, very usable copy. read more

Edgar Rice Burroughs' Tarzan in Color more books like this

by Foster, Hal, and Forster, Hal, and Blackbeard, Bill (Editor) other copies of this book

Binding: Hardcover Publisher: Nantier Beall Minoustchine Publishing, New York, NY Date published: 1996 ISBN-13: 9781561631636 ISBN: 1561631639

Description: New in new dust jacket. Sewn binding. Paper over boards. 64 p. Tarzan, Vol. 16 (1947-1948). Audience: General/trade. Lewis. read more

Bambi Grows Up more books like this

by Disney Book Club other copies of this book

Edition: First edition. Unabridged. Binding: Hardcover Publisher: Random House Trade Date published: 1979 ISBN-13: 9780394842356 ISBN: 0394842359

Description: Good. Signed by previous owner. Lewis. Cover shows slight wear from use. Binding Very Good. Inside pages very good. Previous owners name inside front cover. read more

The Way to God more books like this

by Moody, Dwight Lyman other copies of this book

Binding: Mass-market paperback Publisher: Whitaker House, Springdale, PA Date published: 1983 ISBN-13: 9780883681312 ISBN: 0883681315

Description: GoodSigned by previous owner. MM paperback (US). Glued binding. 155 p. MD. Cover shows very minor wear; pages browning due to aging process. Very readable copy of a Christian Classic. read more

Maybe: Maybe Not: Second Thoughts from a Secret Life more books like this

by Fulghum, Robert other copies of this book

Binding: Hardcover Publisher: Villard Books Date published: 1993 ISBN-13: 9780679419600 ISBN: 0679419608

Description: Very good in very good dust jacket. Sewn binding. Cloth over boards. 228 p. Audience: General/trade. Hardcover, like new, dust cover like new. read more
---