Posted May 14, 2013
It is contained in the simple question: "Does he teach a subject, or does he teach students?" Certainly the teachers are all aware of the primary importance of the human material they have had in their charge. It is....
---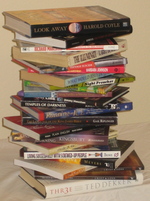 EarnestBooksCal
For the most part I will be offering religious books, but I also am selling quality used books in many other categories. As I grow my inventory, I will aquire quality used books of all genres, but will try & concentrate on religious genre. Please let me know how I can best service your love for books. Gary Frede
Hi, my name is Gary Frede. I have been a reader all my life. I found this quote on a t-shirt from Wireless,(which I own & wear). "bib' li.o-hol' ism [<Gr biblion]. n. [BIBLIO + HOLISM] - books, of books: the habitual longing to purchase, read, store, admire, and consume books in excess". This describes me to a T. When I was discharged from the service in 1974, I found a job at a bookstore & eventually bought it. After 5 years & 3 months we sold it & moved to California to take a job at a bookstore out here. The bookstore I was working at has gone out of business, so I am putting my efforts into selling quality use books online.
E-mail EarnestBooksCal
Overall Seller Rating:
Alibris seller since September 2010
---
Search for books from EarnestBooksCal Advanced Search
Search 4,258 books, 65 movies, and 44 music items from this seller
Spotlight book from EarnestBooksCal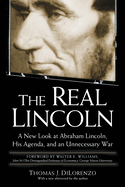 Very good. Trade paperback (US). Glued binding. 384 p. Audience: General/trade. Very nice copy. Outside pages show very slight soiling from use. Otherwise in fine condition.
Featured books from EarnestBooksCal
by
Cuthbert, Melbourne E (Editor), and Lockerbie, Jeannie (Editor)
$10.88
Very good. Cover very nice; small crease back bottom left. Outside pages slightly soiled bottom corner. Inside pages very fine. Trade paperback (US). Glued binding. 237 p. Audience: General/trade. CM. Very nice readable copy. Like new.
$10.97
Good. No dust jacket. 192 p. Includes: illustrations, index. V.2 of a 14 volume set. Cover shows some wear; soiling from use & aging. Binding tight. Outside pages soiled from use. Inside pages browned due to aging process. Contents: Story-Telling Poems & Children's Own Verse. Contains one of my all time favorite poems by Henry Wadsworth Longfellow; "Paul Revere's Ride".
---
Collapse of Evolution more books like this

by Huse, Scott M other copies of this book

Edition: 18th printing 1993 Binding: Trade paperback Publisher: Baker Publishing Group (MI) Date published: 1986 ISBN-13: 9780801043109 ISBN: 0801043107

Description: Huse, Janice Northcutt. Very good. No dust jacket as issued. Signed by previous owner. Cover shows minimal wear; pages very good. Trade paperback (US). Glued binding. Audience: General/trade. B-copy. Previous owner's name stamped inside front page. Read More

Horse Soldiers: The Extraordinary Story of a Band of Special Forces Who Rode to Victory in Afghanistan more books like this

by Stanton, Doug other copies of this book

Binding: Trade paperback Publisher: Simon & Schuster Ltd, London Date published: 2009 ISBN-13: 9781847376664 ISBN: 1847376665

Description: Fine. Trade paperback (UK). 416 p. Audience: General/trade. CM. "Horse Soldiers" is the dramatic account of a small band of Special Forces soldiers who secretly entered Afghanistan following 9/11 and rode to war on horses against the Taliban. Outnumbered forty to one, they pursued the enemy across mountainous terrain and, after a series of intense battles, captured the city of Mazar-i-Sharif, which was strategically essential if they were to defeat the Taliban. Read More

The Return of Tarzan Limited Collectors' Edition C-29 more books like this

by Burroughs, Edgar Rice other copies of this book

Binding: Hardcover Publisher: National Periodical Publications, Inc Date published: 1974

Description: Kubert, Joe. Good. 80 p. Includes illustrations. Over Sized Book: 10 X 13. DC comic. Lewis. Book overall is very good. Shows minimum wear. Front cover bottom right corner has slight crimp. Cover & pages show some fading & browning due to aging process. Is a 5-part novel in comic book style. Also has extras; Giant pin-up of Tarzan & Jane; Special how-to-draw jungle animals; Tarzan puzzle page; Exclusive! "Is Tarzan Alive? "; Plus 3D diorama cut-out. Read More

The Edgar Rice Burroughs Library of Illustration more books like this

by Burroughs, Edgar Rice, and Cochran, Russ, and St. John, James Allen other copies of this book

Edition: Limited Centennial ed. Copy #69 of 2000 numbered copies. Binding: Hardcover Publisher: Russ Cochran Publisher, West Plains, Mo. Date published: 1976

Description: St. John, J. A. Very Good/Fine in very good dust jacket. First edition. Contains 3 volumes. 32 cm. Includes Illustrations. Lewis. Lewis. Three Volumes, comprising Set #69 of 2000, in heavy leatherette slipcase. Volume One, published in 1976, features the art of Clinton Pettee, Fred J. Arting, and N. C. Wyeth, reproducing one painting by each, then concentrating on the black-and-white and color work of J. Allen St. John, all of it beautifully reproduced from the original art, with four paintings ... Read More

Popeye, the Movie Novel more books like this

by Anobile, Richard J other copies of this book

Binding: Paperback Publisher: Avon Books Date published: 1980 ISBN-13: 9780380772711 ISBN: 038077271X

Description: Very good. Trade paperback (US). 200 p. Contains: Illustrations. Audience: General/trade. Size: 8 1/2 X 11. Lewis. Cover shows wear; cover soiled from use & faded due to aging process. Shows corner, edge & slight spine wear. Inside pages very good. A nice readable copy. Read More

Dick Tracy and Nancy Drew with Felix the Cat

Format: DVD

Description: Byrd, Ralph & Granville, Bonita. Run time: 130 Min. Language: English. Dick Tracy features Boris Karloff as Gruesome. Includes BONUS cartoon-Felix the Cat in The Goose that Laid the Golden Egg. Read More

Maybe: Maybe Not: Second Thoughts from a Secret Life more books like this

by Fulghum, Robert other copies of this book

Binding: Hardcover Publisher: Villard Books Date published: 1993 ISBN-13: 9780679419600 ISBN: 0679419608

Description: Very good in very good dust jacket. Sewn binding. Cloth over boards. 228 p. Audience: General/trade. Hardcover, like new, dust cover like new. Read More

Robo Sapiens more books like this

by Menzel, Peter, and D'Aluisio, Faith other copies of this book

Binding: Trade paperback Publisher: MIT Press (MA) Date published: 2001 ISBN-13: 9780262632454 ISBN: 0262632454

Description: Very good. No dust jacket as issued. Trade paperback (US). Glued binding. 240 p. Contains: Illustrations. Audience: General/trade. cover has very small crimp bottom right corner, otherwise cover & pages in great condition. Read More

Emancipating Slaves, Enslaving Free Men: A History of the American Civil War more books like this

by Hummel, Jeffrey Rogers other copies of this book

Binding: Trade paperback Publisher: Open Court Publishing Company Date published: 1996 ISBN-13: 9780812693126 ISBN: 0812693124

Description: New. No dust jacket as issued. Trade paperback (US). Glued binding. 440 p. Audience: General/trade. new. Read More
---