Posted May 14, 2013
It is contained in the simple question: "Does he teach a subject, or does he teach students?" Certainly the teachers are all aware of the primary importance of the human material they have had in their charge. It is....
---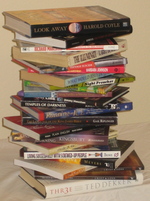 EarnestBooksCal
For the most part I will be offering religious books, but I also am selling quality used books in many other categories. As I grow my inventory, I will aquire quality used books of all genres, but will try & concentrate on religious genre. Please let me know how I can best service your love for books. Gary Frede
Hi, my name is Gary Frede. I have been a reader all my life. I found this quote on a t-shirt from Wireless,(which I own & wear). "bib' li.o-hol' ism [<Gr biblion]. n. [BIBLIO + HOLISM] - books, of books: the habitual longing to purchase, read, store, admire, and consume books in excess". This describes me to a T. When I was discharged from the service in 1974, I found a job at a bookstore & eventually bought it. After 5 years & 3 months we sold it & moved to California to take a job at a bookstore out here. The bookstore I was working at has gone out of business, so I am putting my efforts into selling quality use books online.
E-mail EarnestBooksCal
Overall Seller Rating:
Alibris seller since September 2010
---
Search for books from EarnestBooksCal Advanced Search
Search 4,254 books, 33 movies, and 40 music items from this seller
Spotlight book from EarnestBooksCal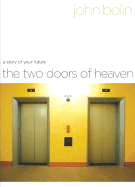 If You Liked the Five People You Meet in Heaven, You'll Love The Two Doors of Heaven. Journey with a man named Jack to the other side of eternity. After dying in a freak accident, he enters the afterlife with four others. In this new hyper-real existence, they each see a vivid replay of their lives, complete with answers to haunting questions. Then comes the startling truth about what happens next. Two doors appear, One leads. The other..down. Which will it be?
Featured books from EarnestBooksCal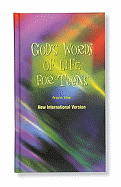 by
Zondervan Publishing, and Inspirio (Creator)
$4.50
Fine. No dust jacket as issued. Sewn binding. Cloth over boards. 208 p. God's Words of Life. Audience: General/trade. Like new, except presentation page filled out, very nice copy.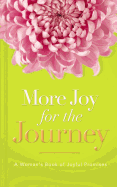 by
Gibbs, Terri (Editor)
$3.50
New. No dust jacket as issued. Sewn binding. 205 p. Audience: General/trade. B-new book.
---
Laughter for a Woman's Soul: Revive Your Spirit with Women of Faith more books like this

by Women of Faith, and Zondervan Publishing, and Omartian, Stormie other copies of this book

Edition: Supersaver edition Binding: Hardcover Publisher: Inspirio Date published: 2002 ISBN-13: 9780310977957 ISBN: 0310977959

Description: New. No dust jacket as issued. Sewn binding. Cloth over boards. 208 p. Contains: Illustrations. For a Woman's Soul...for a Woman's Soul, 10. Audience: General/trade. E-new book. Read More

Wonderful Names of Our Wonderful Lord more books like this

by Hurlburt & Horton other copies of this book

Binding: Hardcover Publisher: Barbour Publishing Date published: 2009 ISBN-13: 9781602603707 ISBN: 1602603707

Description: Fine. No dust jacket as issued. Sewn binding. Paper over boards. Contains: Illustrations. 365 One-Minute Meditations. Size: 4 1/2 X 5 1? 2. A-book new, previous owner has a pouch glued to inside front cover, contains business card size cards of various sayings, nice addition to book, very nice copy. Read More

Popeye, the Movie Novel more books like this

by Anobile, Richard J other copies of this book

Binding: Paperback Publisher: Avon Books Date published: 1980 ISBN-13: 9780380772711 ISBN: 038077271X

Description: Very good. Trade paperback (US). 200 p. Contains: Illustrations. Audience: General/trade. Size: 8 1/2 X 11. Lewis. Cover shows wear; cover soiled from use & faded due to aging process. Shows corner, edge & slight spine wear. Inside pages very good. A nice readable copy. Read More

Dick Tracy and Nancy Drew with Felix the Cat

Format: DVD

Description: Byrd, Ralph & Granville, Bonita. Run time: 130 Min. Language: English. Dick Tracy features Boris Karloff as Gruesome. Includes BONUS cartoon-Felix the Cat in The Goose that Laid the Golden Egg. Read More

The Return of Tarzan Limited Collectors' Edition C-29 more books like this

by Burroughs, Edgar Rice other copies of this book

Binding: Hardcover Publisher: National Periodical Publications, Inc Date published: 1974

Description: Kubert, Joe. Good. 80 p. Includes illustrations. Over Sized Book: 10 X 13. DC comic. Lewis. Book overall is very good. Shows minimum wear. Front cover bottom right corner has slight crimp. Cover & pages show some fading & browning due to aging process. Is a 5-part novel in comic book style. Also has extras; Giant pin-up of Tarzan & Jane; Special how-to-draw jungle animals; Tarzan puzzle page; Exclusive! "Is Tarzan Alive? "; Plus 3D diorama cut-out. Read More

The Edgar Rice Burroughs Library of Illustration more books like this

by Burroughs, Edgar Rice, and Cochran, Russ, and St. John, James Allen other copies of this book

Edition: Limited Centennial edition Copy #69 of 2000 numbered copies Binding: Hardcover Publisher: Russ Cochran Publisher, West Plains, Mo. Date published: 1976

Description: St. John, J. A. Very Good/Fine in very good dust jacket. First edition. Contains 3 volumes. 32 cm. Includes Illustrations. Lewis. Lewis. Three Volumes, comprising Set #69 of 2000, in heavy leatherette slipcase. Volume One, published in 1976, features the art of Clinton Pettee, Fred J. Arting, and N. C. Wyeth, reproducing one painting by each, then concentrating on the black-and-white and color work of J. Allen St. John, all of it beautifully reproduced from the original art, with four paintings ... Read More

Edgar Rice Burroughs' Tarzan in Color more books like this

by Foster, Hal, and Forster, Hal, and Blackbeard, Bill (Editor) other copies of this book

Binding: Hardcover Publisher: Nantier Beall Minoustchine Publishing, New York, NY Date published: 1996 ISBN-13: 9781561631636 ISBN: 1561631639

Description: New in new dust jacket. Sewn binding. Paper over boards. 64 p. Tarzan, Vol. 16 (1947-1948). Audience: General/trade. Lewis. Read More

Bambi Grows Up more books like this

by Disney Book Club other copies of this book

Edition: First edition Binding: Hardcover Publisher: Random House Trade Date published: 1979 ISBN-13: 9780394842356 ISBN: 0394842359

Description: Good. Signed by previous owner. Lewis. Cover shows slight wear from use. Binding Very Good. Inside pages very good. Previous owners name inside front cover. Read More

The Way to God more books like this

by Moody, Dwight Lyman other copies of this book

Binding: Mass-market paperback Publisher: Whitaker House, Springdale, PA Date published: 1983 ISBN-13: 9780883681312 ISBN: 0883681315

Description: GoodSigned by previous owner. MM paperback (US). Glued binding. 155 p. MD. Cover shows very minor wear; pages browning due to aging process. Very readable copy of a Christian Classic. Read More
---