Posted May 30, 2013
"Editors can be stupid at times. They just ignore that author's intention. I always try to read unabridged editions, so much is lost with cut versions of classic literature, even movies don't make sense when they are edited....
---
EarnestBooksCal
For the most part I will be offering religious books, but I also am selling quality used books in many other categories. As I grow my inventory, I will aquire quality used books of all genres, but will try & concentrate on religious genre. Please let me know how I can best service your love for books. Gary Frede
Hi, my name is Gary Frede. I have been a reader all my life. I found this quote on a t-shirt from Wireless,(which I own & wear). "bib' li.o-hol' ism [<Gr biblion]. n. [BIBLIO + HOLISM] - books, of books: the habitual longing to purchase, read, store, admire, and consume books in excess". This describes me to a T. When I was discharged from the service in 1974, I found a job at a bookstore & eventually bought it. After 5 years & 3 months we sold it & moved to California to take a job at a bookstore out here. The bookstore I was working at has gone out of business, so I am putting my efforts into selling quality use books online.

Overall seller rating:
Alibris seller since September 2010
---
Search for books from EarnestBooksCal » advanced search
Search 3,925 books, 77 movies, and 47 music items from this seller
Spotlight book from EarnestBooksCal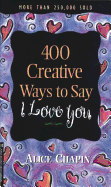 $2.28

add to wishlist
by Chapin, Alice
Good. Highlighting/underlining. Cover shows wear; corner wear; soiled due to use; faded due to aging. Outside pages slightly soiled due to use. Inside pages browning due to aging process. Mass market (rack) paperback. Glued binding. 128 p. Audience: General/trade. A very readable copy. A few lines highlighted.
Featured books from EarnestBooksCal
by Godek, Gregory J P
$6.27

add to wishlist
Very good. No dust jacket as issued. Trade paperback (US). Glued binding. Audience: General/trade. Binding tight, cover ok, bottom corner pages show very slight shelf wear.
by Whitman, Walt
$134.44

add to wishlist
Kent, Rockwell. Fine. No dust jacket as issued. 527 p. 100 Greatest Books Ever Written. MVBC. One very small smudge on side gold; Leather bound, accented in 22 kt gold. Printed on archival paper with guilded edges. The end sheets are of moire fabric with a silk ribbon page marker. Smyth sewing & concealed muslin joints to ensure highest quality binding. This book is in full leather with hubbed spines. Fine edition of Walt Whitman's poetry.
---
Poems of Emily Dickinson more books like this

by Dickinson, Emily other copies of this book

Edition: First edition. Collector's Edition. Binding: Full leather Publisher: Easton Press, Norwalk, Connecticut Date published: 2005

Description: Sewell, Helen. New. No dust jacket as issued. New Book. 270 p. Includes illustrations. 100 Greatest Books Ever Written. MVBC. Leather bound, accented in 22 kt gold. Printed on archival paper with gilded edges. The end sheets are of moire fabric with a silk ribbon marker. Smyth sewing & concealed muslin joints to ensure highest quality binding. This book is bound in genuine leather over board with hubbed spine. read more

Love for a Lifetime: Building a Marriage That Will Go the Distance more books like this

by Dobson, James C, Dr., Ph.D. other copies of this book

Binding: Hardcover Publisher: Multnomah Books Date published: 1987 ISBN-13: 9780880701747 ISBN: 0880701749

Description: Fine in good dust jacket. Sewn binding. Cloth over boards. 125 p. Audience: General/trade. B-Copy. Binding is tight. DJ shows wear; edge wear; slight soiling due to use, slight fading due to aging process. Book itself is in fine condition. Very nice readable copy. read more

1001 Ways to Be Romantic more books like this

by Godek, Gregory J P other copies of this book

Edition: Annotated. Binding: Trade paperback Publisher: Casablanca Press Date published: 1999 ISBN-13: 9781570714818 ISBN: 1570714819

Description: Very good. No dust jacket as issued. Trade paperback (US). Glued binding. 360 p. Contains: Illustrations. Audience: General/trade. Binding tight, page 145 has slight bend, pages ok. read more

Love, Honor & Forgive: A Guide for Married Couples more books like this

by Farrel, Bill, and Farrel, Pam other copies of this book

Binding: Trade paperback Publisher: IVP Books Date published: 2000 ISBN-13: 9780830822270 ISBN: 0830822275

Description: Fine. No dust jacket as issued. Signed by previous owner. Cover very good; slight bump back upper left; rest of book fine. Trade paperback (US). Glued binding. 192 p. Audience: General/trade. Inscription inside front page. read more

Secrets of a Growing Marriage: Building Our Commitment of Love more books like this

by Vann, Roger, and Vann, Donna other copies of this book

Edition: Unabridged. Binding: Hardcover. Publisher: David R. Godine Publisher Date published: 1985 ISBN-13: 9780898400809 ISBN: 0898400805

Description: Good. No dust jacket as issued. Trade paperback (US). 224 p. Binding tight, outside pages showing very slight shelf wear, cover shows wear, back cover has white marks from book bonding to shelf, other wise a very nice read for couples wanting to do a marriage retreat weekend. read more

The Love List: Eight Little Things That Make a Big Difference in Your Marriage more books like this

by Parrott, Les, Dr., III, and Parrott, Leslie L other copies of this book

Binding: Hardcover Publisher: Zondervan Date published: 2002 ISBN-13: 9780310248507 ISBN: 0310248507

Description: New in new dust jacket. New Book. Sewn binding. Cloth over boards. With dust jacket. 128 p. Contains: Illustrations. Audience: General/trade. read more

How Stay Lovers While more books like this

by Mayer, Anne, and Jackson, Brenda, and McDonald, Ronald L other copies of this book

Binding: Hardcover Publisher: HP Books Date published: 1990 ISBN-13: 9780895868381 ISBN: 0895868385

Description: Fine. No dust jacket. Sewn binding. Paper over boards. 212 p. Audience: General/trade. like new book, very slight soil mark on bottom outside pages, very nice gift copy. read more

Love Is a Decision: Ten Proven Principles to Energize Your Marriage and Family more books like this

by Smalley, Gary, Dr., and Trent, John T, Dr. other copies of this book

Binding: Hardcover Publisher: W Publishing Group Date published: 1989 ISBN-13: 9780849907210 ISBN: 0849907217

Description: Very good. No dust jacket. Highlighting/underlining. Signed by previous owner. Cover shows very minimal wear; outside pages show slight soiling due to use; inside pages very good. Sewn binding. Paper over boards. 215 p. Audience: General/trade. Previous owners name inside front page. Highlighting & underlining throughout book. Very readable copy. read more

How to Really Love Your Adult Child: Building a Healthy Relationship in a Changing World more books like this

by Chapman, Gary, and Campbell, Ross, M.D. other copies of this book

Binding: Trade paperback Publisher: Northfield Publishers Date published: 2011 ISBN-13: 9780802468512 ISBN: 0802468519

Description: Fine. Trade paperback (US). Glued binding. 189 p. Audience: General/trade. D-Copy. Has small smudge on outside pages. Priced inside front page, covered by label. Price on back cover, covered by label. Previously published as "Parenting Your Adult Child", 1999. ******A portion of the profit from the sale of this book goes to missions @ Eagles Wings. ******* read more
---