Search for books from Dorothy Meyer-Bookseller Advanced Search
Search 19,380 books from this seller
Spotlight book from Dorothy Meyer-Bookseller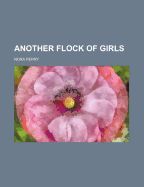 Very Good. No Jacket. 8 1/4" NOT an ex library book. Green book w/gold trim decorations slight wear edges. Name and 1891 date on front endpaper. Black/white illustratopms. Includes five stories about different young women.
Featured books from Dorothy Meyer-Bookseller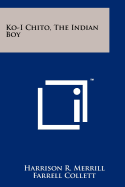 by
Merrill, Harrison R.
$4.95
Farrell Collett and Cecil Smith. Very Good. No Jacket. 7" NOT an ex library book. Orange book w/decorated cover has gift inscription dated 1939 on front endpaper. Color plates, print & other illustrations in blue.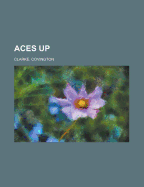 by
Clarke, Covington
$4.95
Very Good in Fair jacket. NOT an ex library book. 270 pages. Interior pages clean. Dust jacket has 3/4" chip top of spine at back, 1/2" chip bottom front next to spine. 2" and 1 1/2" tears top front with creases. 1/2" tears with creases along edges. Illustrated endpapers of airplanes.
---
Funny Baby, the, a Follett Just Beginning to Read Book more books like this

by Hillert, Margaret other copies of this book

Edition: Complete Numbers Starting with 1, 1st Ed Binding: Hardcover Publisher: Follett Pub. Date published: 1963

Description: Hertha Depper. Very Good in Very Good jacket. 8" NOT an ex library book. Jacket has a 3" closed tear on front, part of old price sticker on front. Book exterior very good, name plate inside, a few very small soil marks on front endpaper. 27 pages are clean with color illustrations. From the Follett Just Beginning to Read Series about some ducks. Read More

They Never Came Home more books like this

by Duncan, Lois other copies of this book

Edition: Book Club (BCE/BOMC) Binding: Hardcover Publisher: Doubleday Date published: 1969

Description: Fine in Fine jacket. 8 1/2" NOT an ex library book. 192 clean pages. Dust jacket has no chips or tears. A psychological suspense novel about what happens when two young men never return from a camping trip. Read More

by Shulevitz, Uri other copies of this book

Edition: Stated First Edition Binding: Hardcover Publisher: Farrar Straus Date published: 1998 ISBN-13: 9780374370923 ISBN: 0374370923

Description: Uri Shulevitz. Very Good in Very Good jacket. 9 1/2" x 10" NOT an ex library book. Blank bookplate on inside front cover. Interior pages clean. Pages unnumbered. Color illustrations. Dust jacket has 3" closed tear from top of spine onto the front. The author/illustrator is a Caldecott medalist. As snowflakes slowly come down, people in the city ignore them, and only a boy and his dog think that the snowfall with amount to anything. Read More

World From My Window, the more books like this

by Samton, Sheila White other copies of this book

Edition: Complete Numbers Starting with 1, 1st Ed Binding: Hardcover Publisher: Crown Publ. Date published: 1985 ISBN-13: 9780517556450 ISBN: 0517556456

Description: Sheila White Samton. Very Good in Very Good jacket. 8 1/4" NOT an ex library book. Interior pages clean. Pages unnumbered. Color illustratuions. Dust jacket has no chips or tears. Introduces the numbers one through ten in a rhymed description of the coming of the night. Read More

Who Likes Wolfie? more books like this

by Scamell, Ragnhild other copies of this book

Edition: 1st American Edition Binding: Hardcover Publisher: Little, Brown & Co Date published: 1996 ISBN-13: 9780316772433 ISBN: 0316772437

Description: Tim Warnes. Pictorial Cover Book Very Good. Dust Jacket very Good. 10 3/4" Light crease lines on cover. I assume it happened during the printing process. Interior pages clean. Color illustrations. Pages unnumbered. Dust jacket has no chips or tears, is not price clipped. Wolfie is convinced that nobody likes him. Bird doesn't have the heart to tell his furry friend that it's not him but his mouthful of jagged teeth that scares the other animals away. Read More

Marjorie at Seacote more books like this

by Wells, Carolyn other copies of this book

Edition: Possible First Edition Binding: Hardcover Publisher: Grosset & Dunlap Date published: 1912

Description: Very Good in Very Good jacket. NOT an ex library book. Blue book has slight fade on spine, small white spots on bottom edge. 288 pages plus publisher ads. Glossy frontis. Older style dust jacket of Marjorie sitting on the grass at a picnic. White background shows some soil. Minimal wear spine edges. 1/4" chip on corner. This is the last title of six listed for the MARJORIE series. Read More

From Coast to Coast With the U.S. Air Mail more books like this

by Theiss, Lewis E. other copies of this book

Edition: 1st, No Additional Printings Binding: Hardcover Publisher: W. A. Wilde Co., Boston Date published: 1936

Description: Very Good in Good jacket. 8 1/4" Blue cloth covered book has spot fade areas on spine. District 236, 8th grade, written on inside front cover. No other indication of prior ownership. Dust jacket has 1/2" and shorter chips on spine ends. 1/4" chip bottom front. 1/2" tears, creases on edges. Black/white plates show United Air Lines planes. Read More

Maida's Little House more books like this

by Irwin, Inez Haynes other copies of this book

Binding: Hardcover Publisher: Grosset & Dunlap

Description: Very Good in Very Good jacket. 7 1/2" NOT an ex library book. Orange book with polka dot endpapers. 264 pages. Interior pages clean. Pages darkening. Polka dot dust jacket has 1" chip bottom of the spine, 1/2" and shorter closed tears on edges. Second of five titles listed in the rear of the book and on the rear of the dust jacket.. Read More

Palomino and Other Horses more books like this

by Dennis, Wesley, Editor other copies of this book

Edition: No Additional Listings Printed Binding: Hardcover Publisher: World Pub., Cleveland Date published: 1950

Description: Very Good in Very Good jacket. 8 1/4" NOT an ex library book. Clean interior pages. Interior pages darkened. Dust jacket has peeling at spine ends, no chips. price is not clipped. Read More
---