Dean J Little
I have always loved reading books . What better way to be around books than have your own book store. I have many different categories of books. The arts , biographies , children's books , fiction , history , religion , sports , text books and many more categories.

Overall seller rating:
Alibris seller since February 2008
---
Search for books from Dean J Little » advanced search
Search 1,881 books from this seller
Featured books from Dean J Little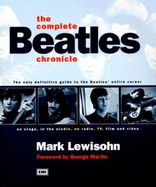 by Lewisohn, Mark, and Martin, George (Foreword by)
$55.00

add to wishlist
New. No dust jacket as issued. Book is in new condition. Trade paperback (US). Sewn binding. 365 p. Contains: Illustrations. Audience: General/trade. An accurate description of each of the four beatles: John, Paul, George and Ringo. Mark Lewisohn was apart of their lives since he recorded alot of there songs in his recording studio. The Beatles are considered one of the greatest if not the greatest rock band of all time. The story of their music and lives is brought out here in this book.
$70.00

add to wishlist
The book listed also comes with Advertisers Indexes free of charge. Both books are in Fine condition. the Advertisers Edition provides a comprehensive overview of over 15, 500 companies in the United States and Canada that spend at least $200, 000 on national or regional advertising campaigns. (For the purpose of this book, a regional campaign is one in which a company uses media that broadcasts its message in two or more states). Arranged in an easy to use two volume format, this directory ...
---
Bertie Wooster Sees It Through more books like this

by P. G. Wodehouse other copies of this book

Edition: First edition. Binding: Hardcover Publisher: Simon and Schuster, New York, New York Date published: 1955

Description: New in very good dust jacket. Book is in as new condition and dust jacket is in very good-condition. 246 p. Book is greyish blue with spine in white cloth. Signature is in red and is permanately embossed. Dust jacket is orange with two characters drawn on cover. A comical book using his two favorite characters again: Bertie Wooster and Jeeves. read more

The Complete Short Stories of W. Somerset Maugham

by W. Somerset Maugham other copies of this book

Edition: Volume One 955 pgs. Volume Two 681 pgs. Binding: Hardcover Publisher: Doubleday & Company, Inc., Garden City, New York Date published: 1952

Description: New. No dust jacket as issued. Both volumes are in pefect immaculate condition and are in new condition in nice slip case. 2 volume set. 1, 636 p. Books are beige cloth and Title, Author and publisher plus volume are written in gold on spine. Each are embossed in black rectangles Book One East and West contains 30 stories done from 1919 to 1931 and he was a beginner in his forties. Book Two contains those stories not included in East and West and is called The World Over. He wrote stories based ... read more

Black Alley more books like this

by Mickey Spillane other copies of this book

Edition: First edition. Binding: Full leather Publisher: The Franklin Library, Franklin Center, Pennsyvania Date published: 1996

Description: New. No dust jacket as issued. Signed by author. Book is in as new condition and appears to be unread. 234 p. Book is deep red with gold design on book and spine. The book also is completely leather. The book is a mystery story about the shrewd detective Mike Hammer which is one incuding him in a series of mystery stories. read more

Ghosts in American Houses more books like this

by James Reynolds other copies of this book

Edition: First edition. Binding: Hardcover Publisher: Bonanza Books, New York Date published: 1955

Description: James Reynolds is The Illustrator of intrigueing white and colorful paintings in this book. Fine in very good dust jacket. The book is in fine+ condition and the written pages are all clean and unmarked. The dust jacket has one tear at the bottem and some very slight wear along top. 229 p. Includes illustrations. The Book is 8" by 10 1/2" by 7/8". The dust jacket is greenish yellow with a large colorful picture of a mansion with landscaping surrounding it. The hard cover is medium dark brown ... read more

Principles Of Marketing more books like this

by Philip Kotler and Gary Armstrong other copies of this book

Edition: Reprint. Binding: Hardcover Publisher: Pearson Education, Inc., Upper Saddle River, New Jersey Date published: 2004 ISBN-13: 9780131018617 ISBN: 0131018612

Description: Design Manager: Marcia Lange Art Director: Blair Brown Interior: Design Blair Brown. Fine. No dust jacket as issued. The text book is in fine + condition with the outside being almost perfect and the inner pages are white, crisp and clean with no marks or underlining. 661 p. Includes: illustrations, diagrams, index, bibliography. The text book is a deep red and wine red color with an abstract design. The title and authors are written in white on the cover and on the spine. The book is 9" by 11" ... read more

Encyclopedia Of Chemistry more books like this

by Don Rittner & Ronald A. Bailey, PH.D. other copies of this book

Edition: First edition. Binding: Hardcover Publisher: Facts On File, Inc., New York, New York Date published: 2005 ISBN-13: 9780816048946 ISBN: 0816048940

Description: Richard Garratt. Fine. No dust jacket as issued. Ex-library. The book is rated down to fine from new because it is a library edition with the regular library markings. Besides this the book and pages are in fantastic shape with no marks or underlinging in the text. 342 p. Includes: illustrations, index, bibliography. The hard cover book is covered with the chemical periodic table with other chemical symbols. The title, authors, and publisher are written on the front and the spine. The ... read more

Exploring Technology more books like this

by Consultant-In-Chief Donald R. Franceschetti Ph.D. other copies of this book

Edition: First edition. Binding: Hardcover Publisher: Marshall Cavendish Corporation, New York, London, Torono, Sydney Date published: 2004 ISBN-13: 9780761474067 ISBN: 0761474064

Description: photos, diagrams, and pictures done by various artists. Fine. No dust jacket. Ex-library. Books 2, 3, 4, 5, 6, 7, and 10 are in fine condition only because they have library marks. Books 8 and 11 are in very good + condition with only one 1/8" fox one each one. Books 1 and 9 are in very good condition with... 11 volume set. 880 p. Includes: illustrations, diagrams, maps, index. The cover has a blue sky background with a huge satelite reaching out into space in the foreground. The title ... read more

World Book's Encyclopedia Of Flags 12 Volumes more books like this

by Project Consultant; Whitney Smith Ph.D. other copies of this book

Edition: First edition. Binding: Hardcover Publisher: World Book, Inc., Chicago, IL. Date published: 2005 ISBN-13: 9780716679004 ISBN: 0716679000

Description: Encyclopedia Britannica. Fine. No dust jacket. Ex-library. All of the volumes are in fine condition with perfect corners and pages with the exception of a few library marks. Volume 8 is in very good+ condition with two 1/64" foxes. Volume 10 is in very good condition with two... 753 p. Includes: illustrations, index. The twelve volumes are all in an aqua green color with the center in an outlined red square showing certain nations' flags. Each of the first eleven volumes lists certain flags in ... read more

by Jamie Clarke other copies of this book

Edition: First edition. Binding: Trade paperback Publisher: Friesons, Altona, Manitoba, Canada Date published: 2000 ISBN-13: 9780968749111 ISBN: 0968749119

Description: Various photographers. New. No dust jacket as issued. Signed by author. The soft cover is in new condition and the pages are crisp and clean with no marks or underlining. 327 p. Includes: illustrations, maps, index, bibliography. The soft cover book shows the desert in the background and Jamie Clarke in Arabian garb in the front. The complete title is in white and black. Jamie Clarke tells of his 700 mile journey in 39 days across the 130 degree bearen Arabian desert in 39 days by camel. The ... read more

Golf's Magnificent Challenge more books like this

by Robert Trent Jones other copies of this book

Edition: First edition. Binding: Hardcover Publisher: McGaw-Hill Publishing Company, 16 different countries Date published: 1988 ISBN-13: 9780070328167 ISBN: 0070328161

Description: Tony Roberts. As new in fine dust jacket. The dust jacket is in fine condition with the top slightly bumped wiht age and the corners slightly worn. The hard cover and pages are in as new conditon. 287 p. Includes: illustrations, index, bibliography. The cover is of one of the courses designed by Robert Trent Jones. He is written in black and the title along with the photgrapher are written in white. The book is 9" by 12" by 1" Jones has designed over 500 golf courses in the United States and in ... read more
---