Search for books from Artisan Books & Bindery, ABAA » advanced search
Search 8,071 books from this seller
Spotlight book from Artisan Books & Bindery, ABAA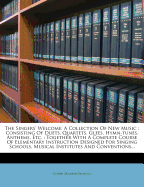 $18.42

add to wishlist
by Emerson, L.O.
Near Very Good. 192 pp. Subtitle: "A Collection of New Music, consisting of Duets, Quartets, Glees, Hymn-Tunes, Anthems, etc. Together with a complete course of Elementary Instruction, designed for singing schools, musical institutes, and conventions." Tan boards lettered and decorated in black are scuffed and edgeworn with rubbed corners. Black cloth spine is aged, with a few bookworm holes. Eps are pub. ads. P.o. in pencil verso ffep, with occasional doodling in pencil elsewhere. Binding ...
Featured books from Artisan Books & Bindery, ABAA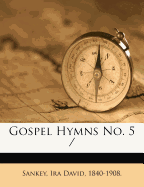 by Sankey, Ira D. Et Al
$16.00

add to wishlist
Good. 208 pp. Tan cover w/black lettering, black cloth spine. Cover worn at all extremities. Entire book is aged. Binding tentative, but holding now. P.o. & music store stamp on ffep. "With standard selections by Ira D. Sankey, James McGranaham, and Geo. C. Stebbins." Words & music to many familiar hymns.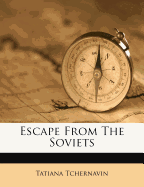 by Tchernavin, Tatiana
$17.57

add to wishlist
Very Good. 320 pp. B/w photo frontis. Cover lettered front and spine in gilt. Spine sunned. Light edgewear. Paper label on lower spine. Library bookplate on f.p.d.; card and circulation sheet at rear. Ink Book Club id on ffep. Contents are clean, tight, and bright. Account by the wife of a technical expert condemned by the Soviet government of the family's escape to Finland in 1933.
---
Humanity Uprooted more books like this

by Hindus, Maurice other copies of this book

Edition: Third Edition Binding: Hardcover Publisher: Jonathan Cape AND hARRISON sMITH, New York Date published: 1931

Description: Very Good. 369 pp. B/w ills. Cover is patterned in a design of diamonds and arcs front and back. Top edges tinted black. Spine aged a bit at ends. Endpapers repeat the cover pattern, now in black and white. Dark Harbor Library Bookplate on front pastedown, card pocket at rear. Contents clean and tight. A Russian-born writer looks at post-Revolution Russia and compares it with American society and growth. read more

The Situation in Biological Science more books like this

by Lysenko, T.D. And Others other copies of this book

Edition: First Edition Binding: Brown Cloth Publisher: International Publishers, New York Date published: 1949

Description: Very Good in Good jacket. 636 pp. Subtitle: "Complete Stenographic Report." Warm brown cover lettered on spine w/gilt, beginning to dull. Light creasing to spine ends. Unclipped brown/yellow dj is chipped at upper edges and corners. Dj lightly soiled. Clean and tight, the report includes full reports by T.D. Lysenko and sixty other scientists. read more

Selected Stories more books like this

by Paustovsky, Konstantin other copies of this book

Binding: Wraps Publisher: Foreign Languages Publishing House, Moscow Date published: 1949

Description: Very Good. 303 pp. B/w author photo frontis. Camel-colored wraps lettered in brown front and spine, with design of airplane and man on camel on the front cover in red. Touches of edgewear to cover. Wraps folded European-style to create blank flaps. Contains two short novels and six stories by a Russian journalist. Books is clean and tight. read more

I.V. Michurin. the Great Remaker of Nature more books like this

by Bakharev, A.N. other copies of this book

Binding: Green Cloth Publisher: Foreign Languagues Publishing House, Moscow Date published: 1954

Description: Very Good Plus. 152 pp. Color, b/w ills. Cover stamped on front with decorative title block trimmed in fruit. Title front and spine in gilt. Author's name also stamped on front. Slightest wear to spine extremities. Inside is clean, tight, and bright. Account of one of Russia's important biologists and his successes in food production. read more

State and Revolution more books like this

by Lenin, V.I. other copies of this book

Edition: Second Binding: Tan Wraps Publisher: International Publishers, New York Date published: 1932

Description: Very Good. 108 pp. Tan wraps lettered in navy blue front and spine. Book is No. 14 in the Little Lenin Library. Cover soiled, unworn, tight. Contents clean and bright. read more

Katerfelto. a Story of Exmoor more books like this

by Whyte-Melville, George J. other copies of this book

Edition: Limited Binding: Red Cloth Publisher: W. Thacker & Co, London Date published: 1898

Description: Very Good. 358 pp. Color frontis. B/w ills. Red covers have bright gilt design center front of saddle, whip, and bridle. Sunned spine with still-bright gilt lettering "The Works of G.J. Whyte-Melville" with title "Katerfelto" below. At heel of spine is large decorative gilt publishers' device. Spine lightly creased at heel. Teg. Fore-edges and bottom edges untrimmed. These edges aged. There are two bookplates on front paste-down: the lower, printed Frederick Guest-Templeton (his New York ... read more

The Brookes of Bridlemere more books like this

by Whyte-Melville, George J. other copies of this book

Edition: Limited Binding: Red Cloth Publisher: W. Thacker & Co, London Date published: 1899

Description: Very Good. 416 pp. Color frontis. B/w ills. Red covers have bright gilt design center front of saddle, whip, and bridle. Sunned spine with still-bright gilt lettering "The Works of G.J. Whyte-Melville" with title below. At heel of spine is large decorative gilt publishers' device. Spine lightly creased at heel. Back cover a bit shelf-scuffed. Teg. Fore-edges and bottom edges untrimmed. These edges aged. Eps beginning to separate at front hinge. There are two bookplates on front paste-down: the ... read more

Digby Grand. an Autobiography more books like this

by Whyte-Melville, George J. other copies of this book

Edition: Limited Binding: Red Cloth Publisher: W. Thacker & Co, London Date published: 1900

Description: Very Good. 357 pp. Color frontis. B/w ills. Red covers have bright gilt design center front of saddle, whip, and bridle. Sunned spine with still-bright gilt lettering "The Works of G.J. Whyte-Melville" with title below. At heel of spine is large decorative gilt publishers' device. Spine lightly creased at heel. Covers a bit shelf-scuffed on back, soiled on front. Teg. Fore-edges and bottom edges untrimmed. These edges aged. Eps beginning to separate at front hinge. There are two bookplates on ... read more

The Queen's Maries, a Romance of Holyrood more books like this

by Whyte-Melville, George J. other copies of this book

Edition: Limited Binding: Red Cloth Publisher: W. Thacker & Co, London Date published: 1901

Description: Very Good. 368 pp. Color frontis. B/w ills. Red covers have bright gilt design center front of saddle, whip, and bridle. Sunned spine with still-bright gilt lettering "The Works of G.J. Whyte-Melville" with title below. At heel of spine is large decorative gilt publishers' device. Spine lightly creased at heel. Covers a bit shelf-scuffed on back, soiled on front. Corners rubbed. Teg. Fore-edges and bottom edges untrimmed. These edges aged. Eps beginning to separate at front hinge. There are ... read more
---