Search for books from Daedalus Books » advanced search
Search 27,592 books from this seller
Spotlight book from Daedalus Books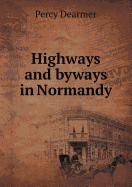 $6.95

add to wishlist
by Pennell, Joseph
Illustrated by the Author. Good with no dust jacket. 368 pp. Name and address on ffep; last blank leaf has name in pencil; top corners of pages have light dampstaining.; Octavo.
Featured books from Daedalus Books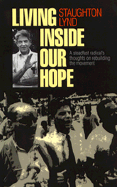 by Lynd, Staughton
$6.00

add to wishlist
0801484022. Fine.; 8vo.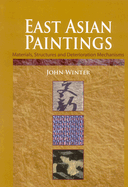 by Winter, John
$29.95

add to wishlist
Fine in Near Fine dust jacket. 9781904982319. A clean, crisp copy.; 1.02 x 10.71 x 7.95 Inches; 208 pages.
---
Don't Know Much About Geography more books like this

by Davis, Kenneth Culp other copies of this book

Edition: First Edition Binding: Hardcover Publisher: Morrow/Avon, New York, NY Date published: 1992 ISBN-13: 9780688103323 ISBN: 0688103324

Description: Illustrated by B & W Reproductions. Fine in Near Fine dust jacket. 0688103324. In print for 23.00.; Octavo. read more

Another Planet: a Year in the Life of a Suburban High School more books like this

by Burkett, Elinor other copies of this book

Edition: First Edition Binding: Hardcover Publisher: HarperCollins Publishers, New York, NY Date published: 2001 ISBN-13: 9780066211480 ISBN: 0066211484

Description: Fine with no dust jacket. 0066211484. In print for 26.00.; 8vo-over 7¾"-9¾" tall. read more

Escape From Australwitz more books like this

by Halligan, A. W. other copies of this book

Edition: First Edition Binding: Paperback Publisher: Trafford Publishing, Victoria, BC, Canada Date published: 2001 ISBN-13: 9781552127674 ISBN: 1552127672

Description: Fair. 1552127672. Unedited first printing.; Octavo. read more

All Connected Now: Life in the First Global Civilization more books like this

by Anderson, Walter Truett other copies of this book

Edition: First Edition Binding: Hardcover Publisher: Perseus Books Group, New York, NY Date published: 2001 ISBN-13: 9780813339375 ISBN: 0813339375

Description: Fine in Fine dust jacket. 0813339375. In print for 27.50.; Octavo. read more

Eugene Delacroix: Selected Letters, 1813-1863 more books like this

by Stewart, Jean (Editor) other copies of this book

Edition: First Edition Thus Binding: Paperback Publisher: Museum of Fine Arts, Boston, Boston, MA Date published: 2001 ISBN-13: 9780878466320 ISBN: 0878466320

Description: Illustrated by B & W Reproductions. Fine. 0878466320. In print for 19.95.; Octavo. read more

Southern Rights: Political Prisoners and the Myth of Confederate Constitutionalism (Nation Divided Ser. ) more books like this

by Neely, Mark E., Jr other copies of this book

Edition: First Edition Binding: Cloth Publisher: University Press of Virginia, Charlottesville, VA Date published: 1999 ISBN-13: 9780813918945 ISBN: 0813918944

Description: Fine in Fine dust jacket. 0813918944. 8vo-over 7¾"-9¾" tall. read more

The Two Mr. Gladstones: a Study in Psychology & History more books like this

by Crosby, Travis L. other copies of this book

Binding: Hardcover Publisher: Yale University Press, New Haven, CT Date published: 1997 ISBN-13: 9780300068276 ISBN: 0300068271

Description: As New in As New dust jacket. 0300068271. 8vo. read more

It Must Have Been Moonglow: Reflections on the First Years of Widowhood more books like this

by Greene, Phyllis other copies of this book

Edition: First Edition Binding: Hardcover Publisher: Villard Books, New York, NY Date published: 2001 ISBN-13: 9780375506192 ISBN: 0375506195

Description: Fine in Fine dust jacket. 0375506195. In print for 19.95.; 8vo-over 7¾"-9¾" tall. read more

Legacy of the Prophet: Despots, Democrats, and the New Politics of Islam (Proof Copy) more books like this

by Shadid, Anthony other copies of this book

Edition: Proof Binding: Paperback Publisher: Westview Press, Boulder, CO Date published: 2000

Description: Near Fine. 8vo-over 7¾"-9¾" tall. read more
---