COMIC WORLD
BOX #21986, Steinbach, MB R5G 1B5 CAN
204-346-3674
Directions to COMIC WORLD
250,000 Mass Market PAPERBACKS / 60,000 Hardcover Books/ 250,000 MAGAZINES /1,300,000 COMICS/15,000 VHS Movies/ 5000 DVD's/ 100,000 Vinyl LP Records & 40,000 7" Singles /8,000 Music Cassette Tapes/ 20,000 POSTERS
>> Mail Order since 1971; We have IN STOCK; 250,000 Mass Market PAPERBACKS, ALL types, 1940-1990's/ 60,000 Hardcover Books, ALL subjects, from 1900-1990's /250,000 MAGAZINES, ALL types /1,300,000 COMICS, 1950's thru 2010 / 100,000 Vinyl LP Records & 40,000 7" Singles / 8,000 Music Cassette Tapes / 15,000 VHS Movies / 5000 DVD's/ 20,000 POSTERS / VIDEO GAMES; Atari, Coleco, Intellivision / OVER 25,000 DIFFERENT Satisfied Customers, with over 250,000 completed Orders! Mail Order Only, from our 8000 Square Foot Warehouse; (We have NO retail store); Experienced Mail Order Dealer

Overall seller rating:
Alibris seller since August 2005
---
Search 12,527 books, 850 movies, and 11 music items from this seller
Spotlight book from COMIC WORLD
$12.00

add to wishlist
by Borges, Jorge Luis
PHOTO Cover! FN+, Near New. Trade Paperback. 12mo-over 6¾"-7¾" tall. 210 pgs. Edited and with a Foreword by Anthony Kerrigan. "In this anthology, the author has put together those pieces on which he would like his reputation to rest; They are not arranged chronologically, but with an eye to their 'sympathies and differences. ' A PERSONAL ANTHOLOGY, therefore, is not merely a collection, but a composition. "
Featured books from COMIC WORLD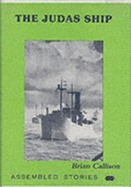 by Callison, Brian
$9.00

add to wishlist
FINE. Mass Market Paperback. 12mo-over 6¾"-7¾" tall. 192 pgs. >>> "December 1941, the ensign of the German Kriegsmarine. "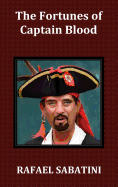 by Sabatini, Rafael
$12.00

add to wishlist
Rudolph Belarski Good Girl Art Cover! Good to Very Good. Mass Market Paperback. 16mo-over 5¾"-6¾" tall. 190 pgs. "A magnificent romantic saga in which the clauntless Captain Blood leads his men in daring treachery, foils the insidiously sensuous Lady Court, and rescues the beauitful Dona Isabel from a deadly honeymoon! " >>> BASIS for the Classic Columbia Motion Picture, with Louis Hayward, Patricia Medina & George Macready! *** Gorgeous Rudolph Belarski GGA-Good Girl Art Painted Cover!
---
Wager. ( Captain " Cracker Jack " Kemball ) more books like this

by Woodman, Richard other copies of this book

Edition: First Paperback Ed. Binding: Softcover Publisher: Sphere Books Limited., London, Great Britain. Date published: 1991 ISBN-13: 9780747408109 ISBN: 0747408106

Description: FN+, Near New. Paperback. 12mo-over 6¾"-7¾" Tall. 258 pgs. >>> "Captain' Cracker Jack' Kemball of the Erl King, it mattered so much that they would lay bets against rival captains. Sailing from Shanghai in 1869, he races Captain Richards of the Seawitch to London. The wager his daughter's hand in marriage. " read more

condition:

Book:

seller name and rating:

COMIC WORLD, MB, CANADA

Champagne for One. (Bantam #13657-7). ( Nero Wolfe & Archie Goodwin Novel Series) more books like this

by Stout, Rex other copies of this book

Edition: Fifth Edition Binding: Softcover Publisher: Bantam Books., New York, NY, USA. Date published: 1975

Description: Very Good to Fine. Mass Market Paperback. 12mo-over 6¾"-7¾" Tall. 153 Pages; >>> One of the CLASSIC Nero Wolfe & Archie Goodwin Novels! Archie is invited to elaborate Dinner Party. Luscious Lovely Ladies, Young Unwed mothers, Billionaire Mrs. Robilotti, Cyanide, stolen emeralds, horrible murder, high society, authority, NYPD, & cool implacable Killer. read more

condition:

Book:

seller name and rating:

COMIC WORLD, MB, CANADA

The Crusades. (Bb# 573). more books like this

by Suskind, Richard other copies of this book

Edition: First Edition By This Publisher, Binding: Softcover Publisher: Ballantine Books, USA. Date published: 1962

Description: G to VG. Paperback. 12mo-over 6¾"-7¾" Tall. 192 pgs. " It is the story of that mighty tide in human history. Here are men whose names lash like steel-Richard the Lion-hearted, Saladin, the legendary Prester John. And here are the anonymous thousands-knights, beggars, lords and priests-men who jioned the crusades out of religious zeal, or the ambition to carve out a private kingdom inthe east, or simply to share in the rape and pillage that followed victory. " [Part of the similar series with ... read more

condition:

Book:

seller name and rating:

COMIC WORLD, MB, CANADA

Inthe Twinkling of an Eye more books like this

by Watson, Sydney other copies of this book

Binding: Softcover Publisher: Spire Books., USA. ISBN-13: 9780800780821 ISBN: 0800780825

Description: Very Good. Paperback. 12mo-over 6¾"-7¾" Tall. 250 pgs. Scarce! Circa 1970! "This is the startling narrative of what happens in worldly, sophisticated London when part of the population DISAPPEARS overnight. The 19th-century characters are real, the plot unusual, and the message eye-opening. Many a reader who had never before heard of the Rapture or the Tribulaiton has come to a deeper knowledge of these oft-neglected Scriptural truths through this fascinating-and convincing-story. " Name ... read more

condition:

Book:

seller name and rating:

COMIC WORLD, MB, CANADA

Star Wars the Empire Strikes Back (British Color ) Annual more books like this

other copies of this book

Edition: First Edition Binding: Glossy Cover Publisher: Marvel Comics Int. Ltd. /Grandreams-UK, Printed in Holland Date published: 1980

Description: Al Williamson. FN+, Near New. Hardcover. 4to-over 9¾"-12" tall. 64 pages (inc covers); Quality paper & full color comics book! WOW! The way it should be seen! Painted cover art with Luke & Darth Vader! read more

condition:

Book:

seller name and rating:

COMIC WORLD, MB, CANADA

Master of Middle-Earth. (Ballantine # 27242). more books like this

by Kocher, Paul H. (J.R.R. Tolkien Related) other copies of this book

Edition: Second Edition Binding: Softcover Publisher: Ballantine Books Del Rey, Canada Date published: 1978

Description: Hildebrandt Brothers, Greg & Tim. Near FINE. Mass Market Paperback. 12mo-over 6¾"-7¾" Tall. 222 pgs. May/1978! "So rich and sweeping a work as The Lord of the Rings defies full understandin g without knowledge of its author's purposes. In this thoroughly entertaining and perceptive study, Professor Kocher considers such matters as: Aragorn, the most misunderstood character and the real hero in the trilogy. Sauron and the Nature of Evil. The Cosmology of Middle-earth-just where is it? The ... read more

condition:

Book:

seller name and rating:

COMIC WORLD, MB, CANADA

Cockfighter. (Cph # B-120). more books like this

by Willeford, Charles other copies of this book

Edition: PBO (Paperback Original) True First Ed. Binding: Softcover Publisher: Chicago Paperback House., USA. Date published: 1962

Description: Cloutier Painted Cover art! Good to Very Good. Mass Market Paperback. 12mo-over 6¾"-7¾" Tall. 286 pgs. PBO! RARE! The illegal sport, unspeakably cruel & bloody! "Cockfighter is the stunning novel of a singleminded man whose pursuit of the Cockfighter of the year medal takes him into the seamy underbelly of rural Southern life...into the hot, dusty small towns where hoarse, sweating men crouch around a cockpit, cheering as two gamecocks with steel tear at each other...and where beautiful, ... read more

condition:

Book:

seller name and rating:

COMIC WORLD, MB, CANADA

Stories From the Twilight Zone-Comic Book in Digest Format! more books like this

by Serling, Rod other copies of this book

Edition: TRUE FIRST EDITION Binding: Softcover Publisher: Skylark Illustrated Book!, USA. Date published: 1979 ISBN-13: 9780553154054 ISBN: 0553154052

Description: Carl Pfeufer Art! Very Good. Digest/Paperback. 12mo-over 6¾"-7¾" Tall. 64 pgs. A Skylark Illustrated COMIC BOOK, B&W digest format book. Contains 5 stories; 1-The Mighty Casey, 2-Escape Clause, 3-Walking Distance, 4-The Fever, 5-Where is Everybody? , 6-The Monsters are Due on Maple Street. RARE! Most comic book collectors & dealers have never heard of or seen this item! RARE! read more

condition:

Book:

seller name and rating:

COMIC WORLD, MB, CANADA

Ramage and the Rebels. (Book #9 of Captain Nicholas Ramage Series, in the Napoleonic Wars & Nelson Period ) more books like this

by Pope, Dudley other copies of this book

Edition: First Edition Binding: Cloth Publisher: Secker & Warburg-The Alison Press, Great Britian. Date published: 1978

Description: Near FN. Lacking the DJ. Hardcover. 8vo-over 7¾"-9¾" tall. 285 pgs. read more

condition:

Book:

seller name and rating:

COMIC WORLD, MB, CANADA
---