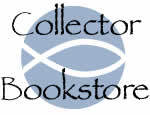 Collector Bookstore
Collector Bookstore is a leading specialty retailer of price guides and reference books to inform and educate collectors and professionals in the antiques and collectors markets. Our customers include individual collectors, dealers, appraisers, auctioneers & other industry professionals. We buy most titles directly from the publisher; this ensures our price guides are the most recent. Because our stock is always fresh, you won't receive heavily thumbed shelf copies from us! Authors are encouraged to submit their reference titles for our consideration.
E-mail Collector Bookstore
Overall Seller Rating:
Alibris seller since February 2008
---
Search for books from Collector Bookstore Advanced Search
Search 1,254 books from this seller
Spotlight book from Collector Bookstore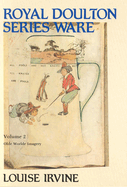 New. Royal Doulton Series Ware Book 2 is the second on the subject of Series ware, the name applied to an assortment of decorative and practical items, such as plates, vases or jugs, which are printed with popular imagery. This volume continues the study of a now flourishing collecting field recording all the series depicting Olde Worlde Imagery.
Featured books from Collector Bookstore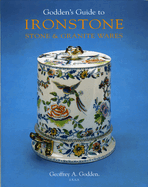 by
Geoffrey A. Godden
$80.55
Good in new dust jacket. This is the first book to be devoted to British Ironstone China and the related stone china and granite ceramic bodies. This important and wide-ranging Godden's Guide follows and complements the acclaimed Godden's Guide to Mason's China and the Ironstone Wares, explaining the rise and development of British ironstone china and the related stone china and granite wares. Chapters are devoted to Mason's Patent Ironstone China and the large auction sales of surplus stock ...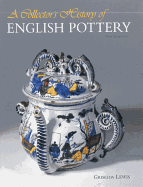 by
Griselda Lewis
$53.55
New in new dust jacket. Griselda Lewis provides a comprehensive overview of pottery in England from earliest times to the late twentieth century. She gives invaluable information on the distinguishing attributes of the many different styles of pottery manufacture, from slip ware to studio pottery as well as of the different factories from the well known, such as Wedgwood, to the lesser known. She also offers an overall perspective of the development of pottery styles and techniques over the ...
---
Derby Porcelain 1748-1848, an Illustrated Guide more books like this

by John Twitchett other copies of this book

Edition: 2002 edition Binding: Hardcover Publisher: ACC Distribution Date published: 2002 ISBN-13: 9781851492121 ISBN: 1851492127

Description: New in new dust jacket. This new book contains a good deal of new information and a large quantity of hitherto unpublished illustrations. Much of the documentary evidence is also published for the first time and a good deal of further material is included to be made available to a far wider readership. The author deals comprehensively with the Nottingham Road, Derby factory, its staff and its wares with detailed biographies on anyone and everyone connected with production and sales during the ... Read More

English Furniture 1660-1714 From Charles II to Queen Anne more books like this

by Adam Bowett other copies of this book

Edition: 2002 edition Binding: Hardcover Publisher: ACC Distribution Date published: 2002 ISBN-13: 9781851493999 ISBN: 1851493999

Description: New in new dust jacket. English Furniture describes the development of fashionable English furniture between the restoration of Charles II in 1660 and the death of Queen Anne in 1714. Based largely on contemporary documents and on original and firmly documented furniture, together with the latest modern scholarship, it provides a closely-reasoned analysis of changing furniture styles, together with much technical information on materials and processes. The authors radical new approach to the ... Read More

Victorian China Fairings the Collectors Guide more books like this

by Derek H. Jordan other copies of this book

Edition: 2003 edition Binding: Hardcover Publisher: AntiqueCC Date published: 2003 ISBN-13: 9781851494460 ISBN: 1851494464

Description: New in new dust jacket. Fairings were definitely made for the huge English Fair market. The word fair comes from the Latin feria meaning holiday, a great day for the masses, a chance to catch up on gossip, fashions, new ideas and generally to have a good time and perhaps buy or win a small china ornament. Today we call these small German ornaments of the Victorian/ Edwardian period, Fairings. This comprehensive work is the definitive guide for the novice and experienced collector of fairings, ... Read More

Joseph Kishere and the Mortlake Potteries more books like this

by Jack Howarth, Robin Hildyard other copies of this book

Edition: 2004 edition Binding: Hardcover Publisher: AntiqueCC Date published: 2004 ISBN-13: 9781851494620 ISBN: 1851494626

Description: New in new dust jacket. This fascinating volume provides the definitive history of the small but important Mortlake pottery established by Joseph Kishere in the late eighteenth-century. It focuses on the working life of Kishere and his stoneware products. The book is based on the writings and research of Robin Hildyard, Jack Howarth and the late John Eustace Anderson. Each of the contributors brings a different but complementary perspective to the subject. Andersons book A Short Account of the ... Read More

Once Upon Our Time: Portrait Miniatures more books like this

by Moyna Flannigan other copies of this book

Edition: 2004 edition Binding: Softcover Publisher: National Galleries of Scotland Date published: 2004 ISBN-13: 9781903278505 ISBN: 1903278503

Description: Considered to be one of Scotland's leading figurative painters, Moyna Flannigan is known for her wry and penetrating observations on society. This book accompanies an exhibition of new work 5o portrait miniatures that reflect the styles, manners and culture of contemporary life. In an illuminating essay Keith Hartley, chief curator at the Scottish National Gallery of Modern Art, examines Flannigan's paintings and discusses the artistic and social influences on her work. In addition, a selection ... Read More

The Art of the Western Saddle: a Celebration of Style and Embellishment more books like this

by Bill Reynolds other copies of this book

Edition: 2004 edition Binding: Hardcover Publisher: Lyons Press Date published: 2004 ISBN-13: 9781592280346 ISBN: 159228034X

Description: New in new dust jacket. Spanning time and technique, The Art of the Western Saddle is a celebration and visual feast of the graceful artistry of the Western saddler and his craft. Filled with detailed photos and illustrations, this book celebrates the saddle as a decorative hallmark of subtle beauty while fulfilling the utility of its principal purpose. Early man's ability to domesticate and ride the horse led to the rapid advancement of our capability for travel and exploration. The saddle ... Read More

White Salt-Glazed Stoneware of the British Isles more books like this

by Diana Edwards, Rodney Hampson other copies of this book

Edition: 2005 edition Binding: Hardcover Publisher: AntiqueCC Date published: 2005 ISBN-13: 9781851494804 ISBN: 1851494804

Description: New in new dust jacket. White Salt-Glazed Stoneware of the British Isles is the first book on salt-glazed stoneware since 1971. This book is the first to cover salt-glazed production in the whole of the British Isles, not simply the production in Staffordshire. Beginning with the introduction of salt-glazed stoneware into England by German and Dutch potters in the mid-seventeenth century, and John Dwight's patent of 1672, this book goes on to discuss in detail early industrial stoneware, the ... Read More

Cardboard Gems: a Century of Baseball Cards & Their Stories, 1869-1969 more books like this

by Khyber Oser, Mark Friedland, Ron Oser other copies of this book

Edition: 2006 edition Binding: Hardcover Publisher: Mastro Auctions Date published: 2006 ISBN-13: 9780971609723 ISBN: 0971609721

Description: New in new dust jacket. Cardboard Gems is a captivating journey through the first one hundred years of baseball cards...and of professional baseball itself. With dazzling pictures of more than 150 selected cards, this book weaves the fabric of the ballplayers and card manufacturers that paved the way for what we now know as the baseball card hobby: a multi-billion dollar industry teeming with collectors whose passion is fueled by a love of the national pastime. All of the game's greats are ... Read More

Royal Doulton Series Ware Volume 4: Around the World Flora and Fauna more books like this

by Louise Irvine other copies of this book

Edition: 2006 edition Binding: Softcover Publisher: Richard Dennis Date published: 2006 ISBN-13: 9780903685214 ISBN: 0903685213

Description: New. This is the fourth book on the subject of Series ware: an assortment of decorative and practical items printed with popular imagery. This volume continues the study of this popular collecting field with a survey of series featuring scenes from around the world and colourful flora and fauna. 2006. Read More
---