Search 10,656 books from this seller
Spotlight book from CMG Books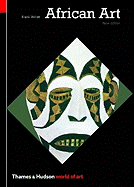 $12.00

add to wishlist
by Willett, F.
Very Good. 288 pages. 61 colour and 187 black & white photographs. 13 line drawings.4 maps.
Featured books from CMG Books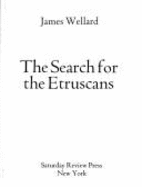 by Wellard, James
$11.00

add to wishlist
Very Good in Very Good jacket. 223pp. 32 colour, numerous b/w. Dustjacket is lightly rubbed at edges. U.S. orders are shipped from our Lewiston, New York location.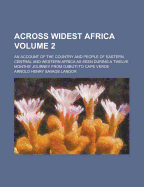 by Landor, A. Henry Savage
$228.00

add to wishlist
Very Good. Original grey cloth with leather at spine and gilt lettering 9.75" x 7" Very good condition, some cover wear (especially at spine) Full title "Across Widest Africa: An Account of the Country and People of Eastern, Central and Western Africa as Seen During a Twelve Month's Journey From Djibouti to Cape Verde" Volume I xv, 396pp, 67 half tone photographs, large fold out coloured map Volume II xii, 509pp, 98 half tone photograps, map. The photographic illustrations include the people, ...
---
The World's Great Classics: University Collection, Complete 35 Volume Set in 28 Books more books like this

by Hawthorne, Julian (Editor) other copies of this book

Binding: Hardcover Publisher: The Colonial Press 1901 New

Description: Very Good. All in good to very good condition Revised Cloth, no d.j. 9.38" x 6.38" Rawlinson edition limited to 1, 000 sets of which this is number 61 This is a beautiful set of the greatesr literature of the world; there are a small number of tissue guarded illustrations. There are no underlinings, stains or binding problems, slight cover wear being the only flaw. The individual titles are Classic Drama Volumes I & II; Classic Memoirs Volume I, II & III; Annals Goethe; Chronicles Froisart ... read more

condition:

Book:

seller name and rating:

CMG Books, ON, CANADA

Masterpieces of Persian Art more books like this

by Pope, Arthur Upham other copies of this book

Binding: Hardcover Publisher: The Dryden Press 1945 New York

Description: Very Good. Very Good condition Cloth, no d.j. 11.25" x 8.75" 204 pages, 9 colour plates, 155 black & white plates of ceramics, textiles, bronzes, silver, metal. read more

condition:

Book:

seller name and rating:

CMG Books, ON, CANADA

The Novels and Stories of Frank R. Stockton Volumes 1-18 more books like this

by Stockton, Frank R. other copies of this book

Binding: Hardcover Publisher: Charles Scribner's Sons 1899-1900 New York

Description: Very Good. Cloth, no d.j. 8.5" x 5.63" Each volume in original green cloth with gilt lettering. Spines sunned, previous owner's name stamped f.f. ep. each book, otherwise good to very good condition. Volumes 1-14 are the novels; " The Adventures of Captain Horn ", " The House of Martha", "Pomona's Travels", " The Hundredth Man", "Rudder Grange", " Ardis Claverden", " The Great War Syndicate etc", " The La te Mrs. Null", "The Suirrel Inn" & "The Merry Chanter" (published together as Volume II), ... read more

condition:

Book:

seller name and rating:

CMG Books, ON, CANADA

Royal Geographical Society Illustrated more books like this

by Craig, Diana Et Al (Eds) other copies of this book

Binding: Hardcover Publisher: Stewart, Tabori & Chang Date published: 1998

Description: New. Fine/Fine (New) Cloth, d.j. 12.63" x 11" 339 pages, more than 300 photographs in colour, duotone & black and white Published at $US 60.00, this book is in new condition and has no ' remainder marks' read more

condition:

Book:

seller name and rating:

CMG Books, ON, CANADA

Private Altars more books like this

by Mosby, Katherine other copies of this book

Edition: First Edition Binding: Cloth, d.j. Publisher: Random House, Toronto, Canada Date published: 1995 ISBN-13: 9780679428961 ISBN: 0679428968

Description: Fine in Near Fine jacket. 0679428968 322 pages. Authie's first book. U.S. orders are shipped from our Lewiston, New York location. read more

condition:

Book:

seller name and rating:

CMG Books, ON, CANADA

Red Azalea more books like this

by Min, Anchee other copies of this book

Edition: F Binding: Cloth, d.j. Publisher: Pantheon, New York Date published: 1994 ISBN-13: 9780679423324 ISBN: 067942332X

Description: Fine in Near Fine jacket. 067942332X The story of a young woman's emotional and political education in the last year's of Mao's China. U.S. orders are shipped from our Lewiston, New York location. read more

condition:

Book:

seller name and rating:

CMG Books, ON, CANADA

by Moore, Brian other copies of this book

Binding: Hardcover Publisher: Holt Rinehart and Winston 1970 New York

Description: Fine in Near Fine (see note) jacket. D.j. very lightly rubbed at top of spine (in brodart). First (Stated) Edition. Cloth, d.j. 8vo 228 pages. U.S. orders are shipped from N.Y. state. read more

condition:

Book:

seller name and rating:

CMG Books, ON, CANADA

Voodoo-Eros: Ethnological Studies in the Sex-Life of the African Aborigines more books like this

by Bryk, Felix other copies of this book

Binding: Hardcover Publisher: United Book Guild, New York Date published: 1964

Description: Very Good. Cloth, d.j. Very Good/Very Good. 9.25" x 6". Revised edition. 251 pages. 103 black & white photographs. Limited edition of 500. read more

condition:

Book:

seller name and rating:

CMG Books, ON, CANADA

The Afro-American Tradition in Decorative Arts: Basketry, Musical Instruments, Wood Carving, Quilting, Pottery, Boatbuilding, Blacksmithing, Architecture and Graveyard Decoration more books like this

by Vlach, John Michael other copies of this book

Binding: Softcover Publisher: Cleveland Museum of Art Date published: 1978

Description: Very Good. Softcover. Very Good. 11" x 8.5". xii, 175 pages. Few colour and numerous black & white photographs. Catalogue of an exhibition. read more

condition:

Book:

seller name and rating:

CMG Books, ON, CANADA
---