Carfrae Hunt
unit 5 Jubilee Way, Faversham, KENT ME13 8GD GBR
01795590100
Directions to Carfrae Hunt
We consider customer satisfaction the highest priority and endeavour to fulfil orders quickly and efficiently, worldwide. We also specialise in offering a wealth of diverse subjects by accessing deleted and hard to find ex Library Books. We also offer a wealth of other subject matter in both hardback and softback. All enquiries are welcomed.

Overall seller rating:
Alibris seller since March 2009
---
Search for books from Carfrae Hunt » advanced search
Search 9,411 books from this seller
Spotlight book from Carfrae Hunt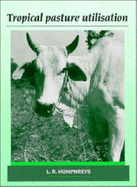 $84.24

add to wishlist
by Humphreys, L. R.
Good. 0521380308 ex library hardback with stamps, no dust cover light ageing only.
Featured books from Carfrae Hunt
by Dickens, Charles
$51.72

add to wishlist
Good. 0948214031 ex library hardback with usual stamps and library markings, good sound copy, AD.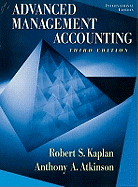 by Kaplan, Robert S.
$49.83

add to wishlist
Very Good. 0130113956 very good, quick dispatch, a little curling of 2 corners.
---
John Dewey Philosopher more books like this

by Hook other copies of this book

Ships from KENT, UNITED KINGDOM

Binding: Hardcover Publisher: Greenwood Press Date published: 1950 ISBN-13: 9780837188409 ISBN: 0837188407

Description: Good. 0837188407 ex Library copy with usual stamps and markings, no dj, boards have a few marks, pages seem fine. read more

condition:

Book:

seller name and rating:

Carfrae Hunt, KENT, UNITED KINGDOM

Contemporary Roumania: Her Place in the World more books like this

by Ratiu, Ion other copies of this book

Ships from KENT, UNITED KINGDOM

Binding: Hardcover Publisher: Foreign Affairs Date published: 1975 ISBN-13: 9780900380167 ISBN: 0900380160

Description: Good. 0900380160 Ex library hardback with usual stamps and library markings, nice copy. read more

condition:

Book:

seller name and rating:

Carfrae Hunt, KENT, UNITED KINGDOM

The Jaina Path of Purification more books like this

by Jaini, Padmanabh S other copies of this book

Ships from KENT, UNITED KINGDOM

Binding: Hardcover Publisher: University of California Press Date published: 1979 ISBN-13: 9780520034594 ISBN: 0520034597

Description: Good. 0520034597 Fast UK Despatch-1979 ex library hardback with faded orange dustcovers, usual stamps and library markings, good sound copy with some wear. [AD] read more

condition:

Book:

seller name and rating:

Carfrae Hunt, KENT, UNITED KINGDOM

Delinquents and Nondelinquents in Perspective more books like this

by Glueck, Sheldon other copies of this book

Ships from KENT, UNITED KINGDOM

Binding: Hardcover Publisher: Oxford U. P Date published: 1968 ISBN-13: 9780196264912 ISBN: 019626491X

Description: Good. 019626491X ex library copy with stamps no dj, neat copy, some fading to boards. read more

condition:

Book:

seller name and rating:

Carfrae Hunt, KENT, UNITED KINGDOM

Symbolic Logic more books like this

by Copi, Irving M. other copies of this book

Ships from KENT, UNITED KINGDOM

Edition: 4th Revised edition. Revised. Binding: PAPERBACK Publisher: Collier Macmillan Ltd Date published: 1973 ISBN-13: 9780029796801 ISBN: 0029796806

Description: Good. 0029796806 Fast UK Despatch-1973 4th edition ex library paperback copy with usual stamps and labels, some wear to laminated covers, pages seem fine [24] read more

condition:

Book:

seller name and rating:

Carfrae Hunt, KENT, UNITED KINGDOM

Diesel Disposal: V. 5 more books like this

by Butlin, A.K. other copies of this book

Ships from KENT, UNITED KINGDOM

Binding: PAPERBACK Publisher: Coorlea Publishing Date published: 1986 ISBN-13: 9780948069048 ISBN: 094806904X

Description: Good. 094806904X ex library softback with usual stamps and library markings good sound copy, some ageing to cover. read more

condition:

Book:

seller name and rating:

Carfrae Hunt, KENT, UNITED KINGDOM

Delie (Continental Emblem Books) more books like this

by Sceve, Maurice other copies of this book

Ships from KENT, UNITED KINGDOM

Edition: Facsimile of 1544 ed. Binding: PAPERBACK Publisher: Scolar Press Date published: 1972 ISBN-13: 9780854178643 ISBN: 0854178643

Description: Good. 0854178643 ex reference library hardback with stamps and library markings no dj, nice copy. read more

condition:

Book:

seller name and rating:

Carfrae Hunt, KENT, UNITED KINGDOM

Surface Science: V. 2 more books like this

by International Atomic Energy Agency other copies of this book

Ships from KENT, UNITED KINGDOM

Binding: PAPERBACK Publisher: IAEA Date published: 1976 ISBN-13: 9789201303752 ISBN: 9201303750

Description: Good. 9201303750 ex library copy with stamps general light age wear but sound copy. read more

condition:

Book:

seller name and rating:

Carfrae Hunt, KENT, UNITED KINGDOM

Plato and Platonism; : a Series of Lectures, more books like this

by Pater, Walter other copies of this book

Ships from KENT, UNITED KINGDOM

Binding: Hardcover Publisher: Johnson Date published: 1967

Description: Good. B0006BXIJI Fast UK despatch-1967 reprint of 1910 edition: ex library hardback with usual stamps, no dj, v good copy red cloth boards, with light wear only. pages very good throughout. [39] read more

condition:

Book:

seller name and rating:

Carfrae Hunt, KENT, UNITED KINGDOM
---