Search for books from Quickhatch Books » advanced search
Search 6,796 books from this seller
Spotlight book from Quickhatch Books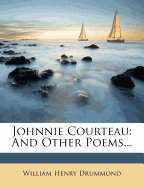 $13.00

add to wishlist
by Drummond, William Henry
Frederick Simpson Coburn. Very Good. No Jacket. 8vo-over 7¾"-9¾" tall. Brown cloth, frontis retains tissue, gift-inscribed "From N.A. Smith to W.R. Buchan, 1964" inside front, "painted" cover art, typical but minimal wear to boards, slight split to cloth bottom front hinge, but hinge and binding undamaged, nice tight copy, clean inside pages except for small pressed-in clover. 161pp. Drummond (1854-1907) was an Irish-born doctor, writing poetry in an appropriated French-Canadian or Québécois ...
Featured books from Quickhatch Books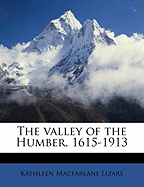 by Lizars, Kathleen Macfarlane
$13.00

add to wishlist
Fine. No Jacket. 8vo-over 7¾"-9¾" tall. vi, 170pp., facsimile reprint of 1913 original published by William Briggs, with maps and photographs. Table of authorities gives source material for each chapter. In almost-new condition with absolutely minimal wear. Interesting item on the history of Toronto and area from the days of the French Regime and Fur Trade onwards.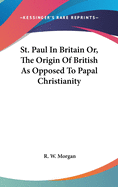 by Morgan, R. W.
$11.50

add to wishlist
Good. No Jacket. 12mo-over 6¾"-7¾" tall. Abridgment of original published in 1860, 128pp, heavy printed paper covers, very slight label gum remnant to back, 1cm abrasion to spine, else good. "The Rev. Richard Williams Morgan (1815-1889), although the author of many books, is best known perhaps for "St. Paul in Britain", a most valuable study, in which he brings forth little known evidence from original sources, resulting in a case which appear to be unanswerable."
---
The University of Manitoba an Illustrated History more books like this

by Bumsted, J.M. other copies of this book

Edition: First Edition Binding: Cloth Publisher: University of Manitoba Press, Winnipeg Date published: 2001 ISBN-13: 9780887551727 ISBN: 0887551726

Description: As New in As New jacket. 4to-over 9¾"-12" tall. xi, 228pp, lushly illustrated in BW and colour, tables, appendices, reading list, VG in VG DJ, as new. read more

One of Our Submarines more books like this

by Young, Edward other copies of this book

Edition: First Thus Binding: Trade Paperback Publisher: Wordsworth Editions, Ware, Herts Date published: 1997 ISBN-13: 9781853266812 ISBN: 1853266817

Description: Very Good. No Jacket. 8vo-over 7¾"-9¾" tall. Trade republication of 1952 original, 316+ pp., ill., appendices. VG almost as new. Wordsworth Military Library. "Commander Edward Young DSO DSC RNV(S)R started the war as an amateur yachtsman and finished it as a highly decorated submarine commander ¿ indeed, he was the first RNVR officer to hold independent command of a warship." read more

Folk Songs of French Canada more books like this

by Barbeau, Marius And Edward Sapir other copies of this book

Edition: First Edition Binding: Decorative Cloth Publisher: Yale University Press, New Haven Date published: 1925

Description: Very Good. No Jacket. 8vo-over 7¾"-9¾" tall. xxii, 216 pp. French lyrics, music, and English translation of approx. 40 folk songs collected largely in the Bas-Saint-Laurent and Gaspé regions of Quebec. Front cover is gilt with the crest of Bishop Strachan School, Wakeham Hall Toronto, inside front is a presentation plate, "Presented by R.R. Macaulay to Anne Sedgewick for Oral French, V. Riddell, H. Walsh, Principal, 1929". Minor wear, else clean and undamaged. read more

Brown Waters more books like this

by Blake, W.H. (William Hume) other copies of this book

Edition: Limited Binding: Cloth Publisher: MacMillan, Toronto Date published: 1940

Description: Clarence A Gagnon. Very Good in Fair jacket. 8vo-over 7¾"-9¾" tall. Limitation stated on Dj; DJ shows some wear and tear, holes/nicks, chipping. Book undamaged and unmarked. Previous owner's name "Ralph E Branscombe" inside front". xi, 168pp. Colour reproductions of eight Clarence Gagnon paintings. Edition dedicated to the memory of the author, who had died in 1924. A classic in angling literature, with many pages still uncut. The book, when first published in 1915, did much to boost the ... read more

The Arctic: Enigmas and Myths more books like this

by Simpson-Housley, Paul other copies of this book

Edition: First Edition Binding: Trade Paperback Publisher: Dundurn Press, Toronto Date published: 1996 ISBN-13: 9781550022643 ISBN: 1550022644

Description: Very Good. 8vo-over 7¾"-9¾" tall. 140 p. : maps; 23 cm., biblio. "The Arctic: Enigmas and Myths seeks to provide illustrations of Arctic mysteries and fictions which often occur as a result of misconceptions of Arctic geography." read more

Japanese Fairy Tales more books like this

by Hearn, Lafcadio other copies of this book

Binding: Pictorial Cover Publisher: Peter Pauper Press, Mount Vernon, New York Date published: 1958

Description: Ruth McCrea. Very Good in Good jacket. 12mo-over 6¾"-7¾" tall. 60pp., presumed pub date 1958, Beautifully printed little edition. Very slight smudge to DJ front, almost unnoticeable, else VG. read more

Klondike Cattle Drive: the Journal of Norman Lee more books like this

by Lee, Norman other copies of this book

Edition: Third Printing Binding: Hardcover Publisher: Mitchell Press, Vancouver, BC Date published: 1968

Description: Very Good in Very Good jacket. 8vo-over 7¾"-9¾" tall. The story of Norman Lee's catle drive from the British Columbia Interior to Yukon in 1898. Includes map and facsims of original documents. Inscribed inside fron, "This book was purchased on the ranch that the cattle drive start from for the Klondike, D.L. Lee". read more

American and British Genealogy and Heraldry more books like this

by Filby, P. William other copies of this book

Edition: First Binding: Cloth Publisher: American Library Association, Chicago Date published: 1970 ISBN-13: 9780838900796 ISBN: 0838900798

Description: Good. No Jacket. 8vo-over 7¾"-9¾" tall. xix, 184pp. Ex-library with usual library markings, but would otherwise be a VG copy; formed part of non-circulating reference collection. read more

Campobello: the Outer Island more books like this

by Alden Nowlan other copies of this book

Edition: First Binding: Trade Paperback Publisher: Clarke, Irwin, Vancouver Date published: 1975

Description: Very Good. No Jacket. 8vo-over 7¾"-9¾" tall. 132 p., 4 leaves of plates, ill. (some col. ), map. Institutional stamp inside back cover, else clean, unmarked, and undamaged copy. A history of Campobello Island, New Brunswick, with special emphasis on its association with FDR, Franklin Delano Roosevelt. read more
---