Search for books from Camp Hill Books » advanced search
Search 378 books from this seller
Spotlight book from Camp Hill Books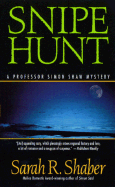 $9.00

add to wishlist
by Shaber, Sarah R.
Fine in As New jacket. Book A Professor Simon Shaw Mystery; Former owner's address label inside front cover; date written same.
Featured books from Camp Hill Books
by Eisenhower, Dwight D.
$1,050.00

add to wishlist
Very Good in Very Good jacket. Book. Signed by Author(s) First edition after the printing of a limited edition of one thousand five hundred copies. This copy was inscribed by General Eisenhower on the fly leaf, to Mr. and Mrs. Gardiner. Dustjacket is very good, price clipped, slightly dirty with small tear & small stain on back. United States and Europe maps on endpapers. Book has slight wear at corners of spine.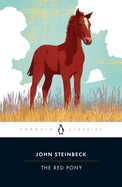 by Steinbeck, John
$200.00

add to wishlist
Dennis, Wesley. Fine. No Jacket. Book Lovely copy in near fine tan paperboard slipcase with pasted plate. Apparently First Illustrated Edition. Illustrated End Papers. 9-3/4" x 6-5/8". 131 pp. Tan cloth with pasted plate on cover. Gold gilt lettering on blue background on spine. Endpapers decorated with beautiful water color painting by Wesley Dennis. Printed by Zeese-Wilkinson Co. According to The Beyer Collection at Princeton University Library, this is one of 3 variant copies published in ...
---
Practice to Deceive more books like this

by Smith, Janet L. other copies of this book

Edition: First Edition Binding: Hardcover Publisher: Fawcett Columbine, New York Date published: 1992

Description: Near Fine in Near Fine jacket. Book Stated First Edition. An Annie MacPherson Mystery. Former owner's address label and date inside front cover. read more

Death Down Home more books like this

by Sandstrom, Eve K. other copies of this book

Edition: Book Club (BCE/BOMC) Binding: Hardcover Publisher: Charles Scribner's Sons, New York Date published: 1990

Description: Very Good in Very Good jacket. Book A Mystery Introducing Sam and Nicky Titus. Former owner's address label and dates inside front cover. read more

The Down Home Heifer Heist more books like this

by Sandstrom, Eve K. other copies of this book

Edition: Book Club (BCE/BOMC) Binding: Hardcover Publisher: Charles Scribner's Sons, New York Date published: 1993

Description: Very Good in Very Good jacket. Book A Sam and Nicky Titus Mystery. Former owner's address label and date inside front cover. Dustjacket corners slightly bumped. read more

James Monroe, Good Neighbor Boy more books like this

by Widdemer, Mabel Cleland other copies of this book

Edition: First Edition Binding: Hardcover Publisher: The Bobbs-Merrill Company, Indianapolis, IN Date published: 1959

Description: Rawson, Maurice. Good jacket. Ex-Library Childhood of Famous Americans series. Withdrawn from library, with usual library markings. Some tears to front and back flyleaf, with Brodart cover on dustjacket. A nice copy with bright, clean pages. read more

The War of the Worlds and the Invisible Man more books like this

by Wells, H. G. other copies of this book

Binding: Hardcover Publisher: Octopus Books, Limited, London Date published: 1987

Description: Near Fine in Near Fine jacket. Book Complete and Unabridged. In one volume. Maroon boards, but rubbed white at top and bottom of spine. read more

Ordeal in Otherwhere more books like this

by Norton, Andre other copies of this book

Binding: Mass Market Paperback Publisher: Ace, New York Date published: 1964

Description: Book 191 pages. First paperback edition. Publisher's book number F-325. 1/4" tear in top front cover, yellowing on page edges and inside covers. read more

Three Against the Witch World more books like this

by Norton, Andre other copies of this book

Binding: Mass Market Paperback Publisher: Ace, New York Date published: 1978 ISBN-13: 9780441808052 ISBN: 0441808050

Description: Book 251 pages. This printing November, 1978. Publisher's book number O-441. Slight crease to top front cover, some small nicks. read more

by Fuller, Millard other copies of this book

Binding: Trade Paperback Publisher: Association Press / New Win Publishing, Inc., Clinton, NJ Date published: 1978 ISBN-13: 9780832911798 ISBN: 0832911798

Description: Fine. Book 174 pages with Epilogue. "The inspiring story of a man who turned his back on a fortune to launch a housing project in the Third World--and of ils dramatic significance as a new form of mission." read more

Tribesmen of Gor (the Tenth Book of the Saga of Tarl Cabot) more books like this

by Norman, John other copies of this book

Edition: First Printing Binding: Mass Market Paperback Publisher: DAW Books, Inc., New York Date published: 1976

Description: D'Achille, Gino. Very Good. Book Stated First Printing, March, 1976. DAW No.185. UW1223. Cover price $1.50. Back cover states "A DAW Books Original--Never Before in Paperback" 364 pages plus 2 pages of ads. The tenth book of the saga of Tarl Cabot. "The Others were on the move! The Priest-Kings had received a message: 'Surrender Gor. ' The date had been set for conquest or destruction. Tarl Cabot could no longer linger in Port Kar--now he must act on behalf of the Priest-Kings, on behalf of Gor ... read more
---