Search for books from Calico Cat Bookshop » advanced search
Search 4,038 books from this seller
Spotlight book from Calico Cat Bookshop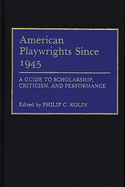 $35.00

add to wishlist
by Kolin, Philip C.
Book VG ex-library.
Featured books from Calico Cat Bookshop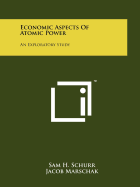 by Schurr, Sam H. And Marschak, Jacob
$18.00

add to wishlist
Good. Book. 4to-over 9¾"-12" tall. Underlining in two chapters. Base of spine and front corner bumped/slight wear. Detailed study of the costs and economic aspects of generating electricity world-wide, using nuclear power.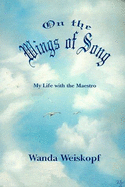 by Weiskopf, Wanda
$15.00

add to wishlist
Very Good. Book. 8vo-over 7¾"-9¾" tall. Pages xi-xii are missing. An illustrated biography of an operatic conductor. With lots of anecdotes about people in the world of music.
---
Memoirs of the California Academy of Sciences: Paleontology and Stratigraphy of the Marine Pliocene and Pleistocene of San Pedro, Ca more books like this

by Arnold, Ralph other copies of this book

Binding: Paper Over Boards Publisher: California Academy of Sciences, San Francisco Date published: 1903

Description: Very Good. Book. Folio-over 12"-15" tall. Subtitled: Paleontology and Stratigraphy of the Marine Pliocene and Pleistocene of San Pedro, California. Etched plates with descriptions of each fossil mollusk. read more

The Echo (2nd Annual Meeting Abstracts & Proceedings) more books like this

by The Western Society Of Malacologists other copies of this book

Binding: Original Wraps Publisher: Western Society of Malacologists Date published: 1969

Description: Very Good. Book. 4to-over 9¾"-12" tall. VG; Slightly faded along top and left edge of front cover. Small tear in upper righthand corner of cover. read more

Escalator Method more books like this

by Morris, Joseph other copies of this book

Binding: Cloth Publisher: Wiley and Sons, New York Date published: 1947

Description: Ex-library, Usual Markings. Book. 8vo-over 7¾"-9¾" tall. The escalator method in engineering vibration problems. Covers the basic principles of the theory of elasticity, including unusually full historical information. Plus strain engineering, reciprocal theorems, and aircraft engineering. read more

Paula Monti more books like this

by Sue, Eugene other copies of this book

Binding: Full-Leather Publisher: Chapman and Hall, London Date published: 1845

Description: Very Good. Book. 8vo-over 7¾"-9¾" tall. Includes manuscript page. Orange full leather binding. Front hinge cracked. 20 plates. read more

Introduction to Comets more books like this

by Brandt, John C And Robert D. Chapman other copies of this book

Binding: Softcover Publisher: Cambridge, Cambridge Date published: 1981

Description: Very Good. Book. 8vo-over 7¾"-9¾" tall. Development, structure, dynamics, observations, and history of comets in a detailed technical but approachable text with illustrations and photographs. The author snubs his nose at the superstitions associated with comets, and points severely within the realms of hard science, which is perhaps a pity. Softcover has a fold at back corner with bump/scuff. read more

The Man Shakespeare and His Tragic Life Story more books like this

by Harris, Frank other copies of this book

Edition: First Edition Binding: Hardcover Publisher: Mitchell Kennerley, New York Date published: 1909

Description: Good. Book. Octavo. Owner names inside cover. First edition. Green cloth cover with gold lettering. Cover worn at all corners. Spine is browned. The author "listens" for Shakespeare's own voice in his plays, and so writes a biographical view of Shakespeare looking at himself. read more

Good Night, Willie Lee, I'Ll See You in the Morning more books like this

by Walker, Alice other copies of this book

Edition: First Binding: Softcover Publisher: Dial Press, New York Date published: 1979

Description: Very Good. Book. 8vo-over 7¾"-9¾" tall. This collection of poetry by the National Book Award nominee Alice Walker has been the recipient of Publishers Weekly's praise and has been called "frequently exultant and always quiet...a beating of a fine poet's heart". read more

Denver, the Man more books like this

by Barns, George C. other copies of this book

Binding: Hardcover Publisher: Shenandoah Publishing, Strasburg, VA Date published: 1950

Description: Very Good. No Jacket. Book. Octavo. VG; binding edges slightly bent; some browning on inside cover pages. The life, letters and pubic papers of the lawyer, Civil War general and statesman James W. Denver, beginning with his ancestry through the end of his life. With black & white illustrations. read more

An Unordinary Man: a Life of Father John Lafarge, S. J. (Atla Monographs) more books like this

by Hecht, Robert A. other copies of this book

Edition: New ed. Binding: Hardcover Publisher: Scarecrow Press, Incorporated, Lanham, MD, U.S.A. Date published: 1995 ISBN-13: 9780810830943 ISBN: 0810830949

Description: Very Good. Book. 8vo-over 7¾"-9¾" tall. read more
---